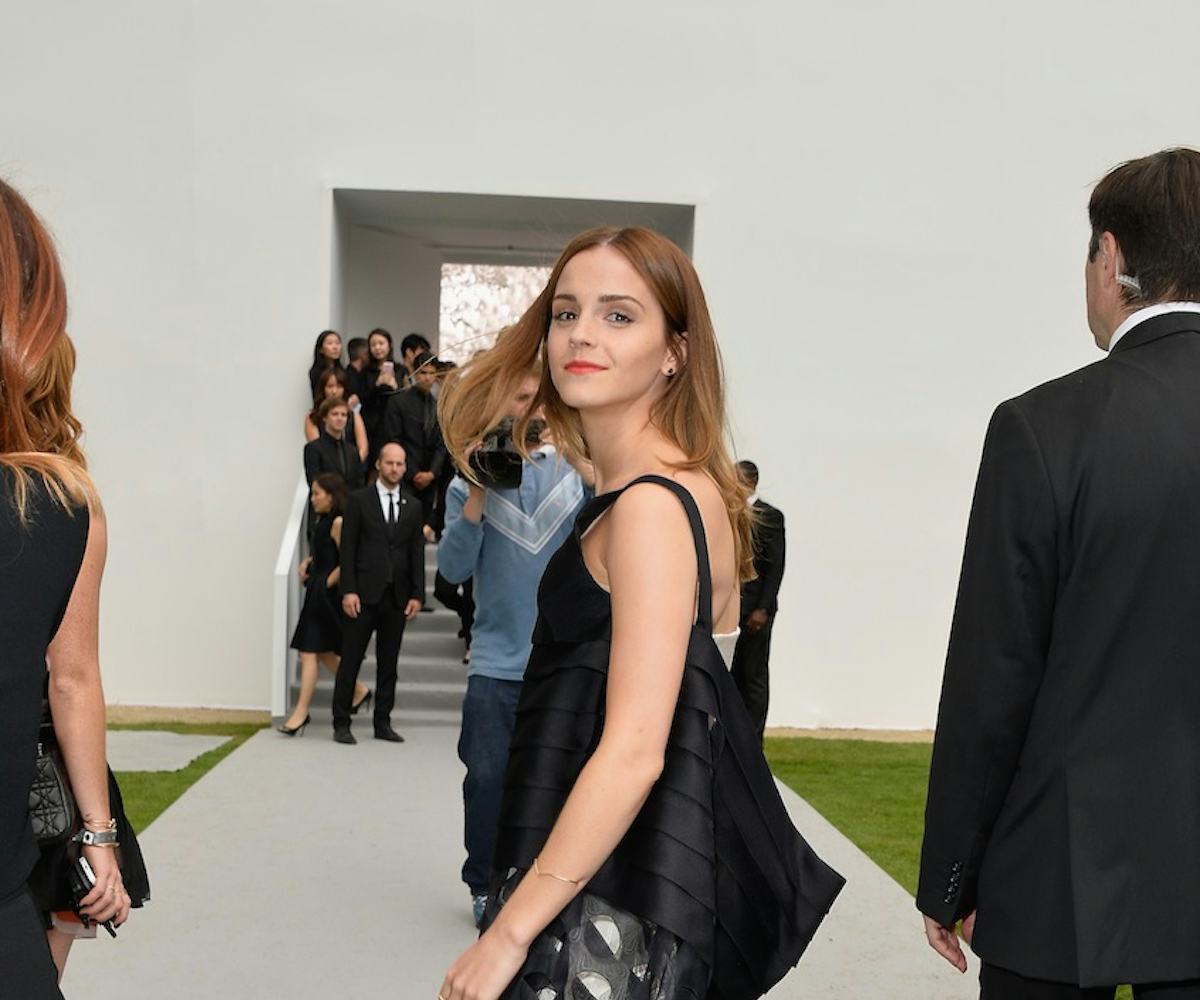 all photos via getty images
best dressed: dior haute couture
baby blues and angular cuts.
What exactly does one wear to a Haute Couture runway show? Do you wear this season's clothes, vintage, or perhaps opt for a leather latex S&M getup? Yes, these are the questions that most people don't have to ask themselves... or spend hours on end contemplating, only to change into a last-minute plain frock.
Unfortunately (but actually extremely fortunately) for them, the attendees and their stylists of Raf Simon's latest Dior Haute Couture show most likely spent hours putting together a front row look. But no matter how many collective days and nights expended, almost everyone arrived to the Musée Rodin decked out in similar cool-colored separates. The ensembles, nonetheless gorgeous, followed the same trend with severe angular cuts and silk baby blue accents. If you don't believe us, just look at Hanneli Mustaparta, Helena Bordon, and Dior ambassador Jennifer Lawrence as proof.
View their looks, and the rest of our best dressed picks, in the slideshow. And in case you were wondering, Peter Marino did show up to Dior in his usual biker ensemble. We chose not to include him because he is always unique and blows everyone else's style out of the water—it wouldn't be fair to the others.
Helena Bordon
Olivia Palermo
Hanneli Mustaparta
Inga Kozel
Jennifer Lawrence
Elena Perminova
Emma Watson