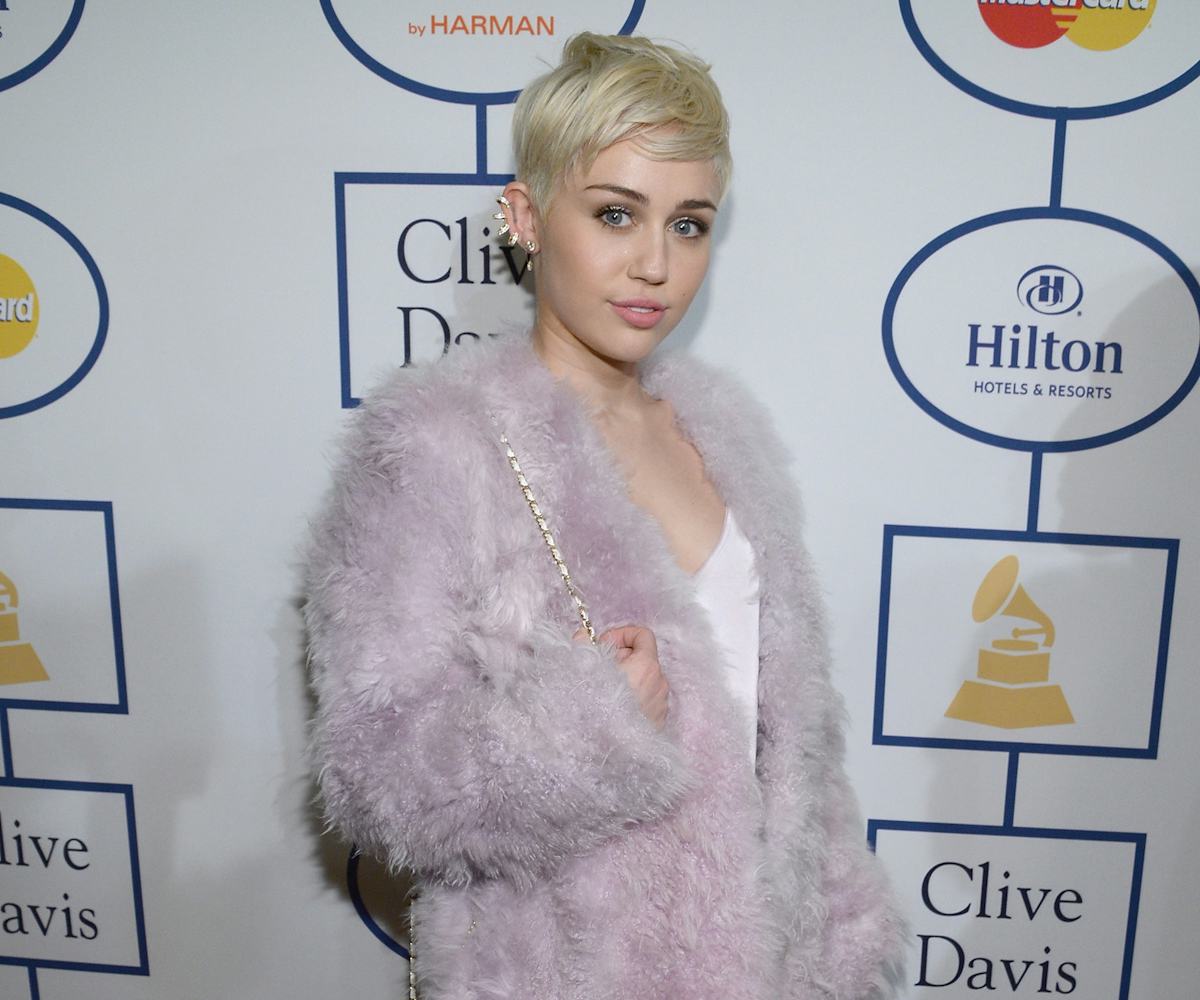 best dressed: january
the outfits that rocked our world this month.
New year, new outfits. That was the motto behind our NYLON editor's Best Dressed picks this month.
And from Miley Cyrus' giant furry coat to Lea Seydoux' pastels in winter, the looks that made our Best Dressed list are very new wave and very cool. So if your winter wardrobe has hit a rut, check out these five outfits that will make you completely rethink getting dressed. 
Steff Yotka (Associate Web Editor): Rashida Jones
"In my dream world, I look this cute in a sweatshirt. Because wouldn't life be so much better if you could roll out of bed, throw on a cozy sweatshirt, and still look like a million bucks?!"
Liza Riccardi (Digital Design Director): Zoe Saldana
"I picked this look because it's a way cooler version of what I like to wear pretty much every day: jeans and a sweater. I tend to to sacrifice cuteness for warmth this time of year, but Zoe is proving you can have it all--you just need sassy boots and red lipstick!"
Liza Darwin (Senior Web Editor): Lea Seydoux
"Even though an outfit with a pastel color palette as this one could easily become too 'Easter egg chic,' Lea Seydoux makes it unbelievably cool. Flowers and pastels for winter? Now THAT'S groundbreaking."
Jackie Yaeger (Newsletter Editor): Naomie Harris
"White lace dresses have been around for a while, like hundreds of years a while, and while the modern updates on the trend can go really wrong, Naomie Harris rocks it right. The ombre of more to less, the perfect nude shade under-layer, and the ultimate hem are totally the way to go."
Rebecca Willa Davis (Executive Web Editor): Miley Cyrus
"Sure, you might not have liked the Chanel cuff in the music video for '23.' Or the mouse leotard at the VMAs. Or the embellished jacket in the Marc Jacobs ad. But even the most virulent of Miley Cyrus haters would have to hand it to the star with this outfit. And that includes Cher Horowitz, who would be so busy admiring the outfit that she wouldn't even notice that Miley 'borrowed' one of her slip dresses (talk about clueless...)."