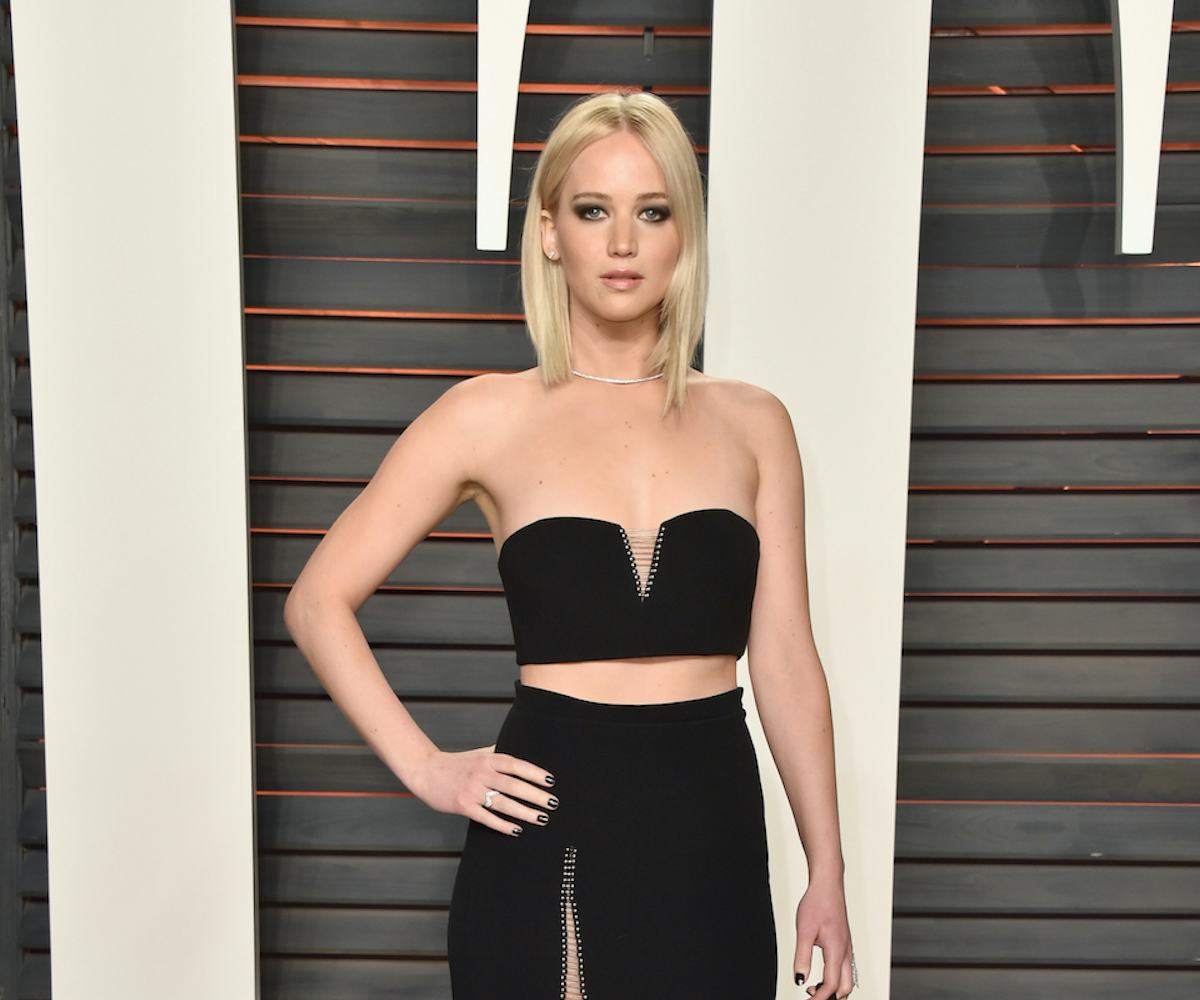 Photo by Pascal Le Segretain/Getty images
The 8 Hottest Oscars Looks You Didn't See On TV
after the show is the after-party…
Last night's Academy Awards saw a range of red carpet looks—from
the beautiful and the brilliant
to the boring and safe. There weren't any 
"worst dressed but exceptional"
looks, and there weren't any dresses that we could see as 
. Instead, there was mostly a sea of plain, conservative looks. But after the show is the after-party, and at the after-party, celebrities can really let their hair down and dress, well, however the hell they want. 
So in the darkness of night, they put on their sexiest looks and headed to the Vanity Fair Oscars Party, where red carpet photographers were able to capture every look. Click through the gallery to see the hottest looks of the night, which inadvertently weren't meant to be seen on TV.
Kate Hudson
Hudson has been crushing the red carpet lately, and she continued to do so at the Vanity Fair Oscars Party. The metallic Maria Lucia Hohan design managed to tackle nearly every "sexy" trend—cutouts, high slits, a low back, and super-thin straps—and yet it all worked.
Taylor Swift
Truth be told, this Alexandre Vauthier haute couture gown is probably our favorite thing Swift has ever worn. From the navy silk jersey to the gold metal neck cuff, everything about this gown is strong, sophisticated, and beautiful.
Gabrielle Union
It's not easy to pull off high slits and a low plunge without it all looking a bit, well,
much
. But with long sheer sleeves and a high neck, Union looked absolutely incredible and radiant. 
Charlize Theron
A plunging neckline, thin straps, and a well-fitted gown will always feel Old Hollywood to us. The train is an added bonus.
Emily Ratajkowski
Ratajkowski has always been one to embrace her figure on the red carpet, and this detailed Steven Khalil design perfectly captures her strong femininity. 
Miranda Kerr
It's impossible to imagine a situation where Kerr wouldn't ooze sexuality. And while this Kaufmanfranco cutout dress is certainly sexy, we do wish that it was fitted a bit more.
Jennifer Lawrence
After playing a middle-aged woman on screen, 25-year-old Lawrence opted for a simple bespoke Alexander Wang crop top and slitted skirt combo.
Ashley Graham
"Trying to find a dress for the Oscars, for a girl my size, [with] these girls this size—I mean, it has been a whole job in itself," Graham told Giuliana Rancic. Luckily, though, she found this Bao Tranchi dress, which looks so insanely amazing.