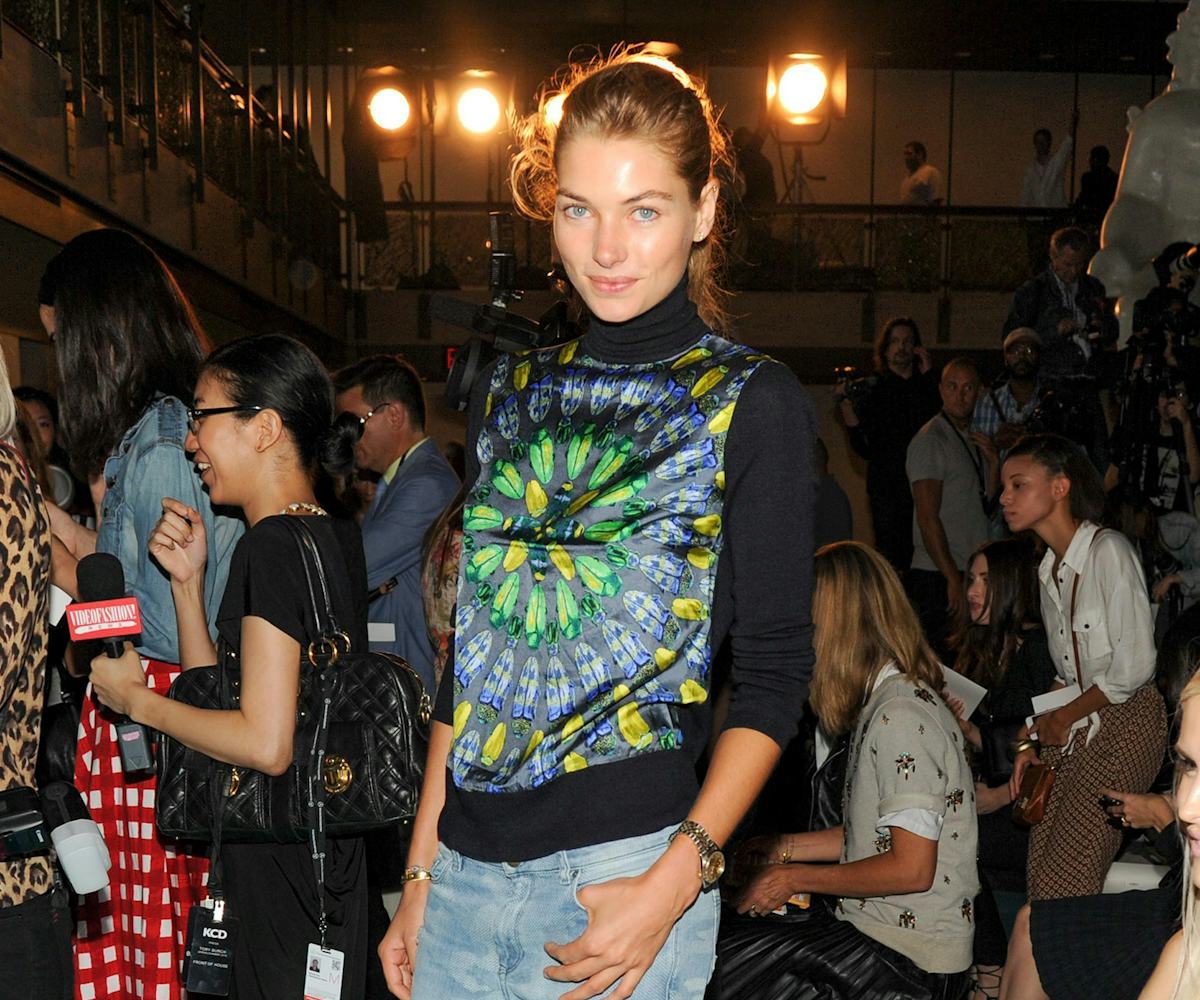 photo by joe schildhorn /bfanyc.com
best dressed: september
who said fall dressing was boring?
Before you write off September as a transitional month that is impossible to dress for, check out our favorite outfits worn by the coolest girls during the month and see that, yes, you can look cool and warm at the same time. From Diane Kruger's PJs to Dree Hemingway's double leather look, the ladies we love are starting off fall very well dressed.
Here are our favorites from September 2013, tweet us yours!
Rebecca Willa Davis (Online Executive Editor): Diane Kruger
There was once a time when wearing sweatpants and pajama tops out of the house meant that you were either in a sorority or a freelancer who spent
waaay
too much time at home. I'm so glad that's no longer the case, because there is nothing more comfortable than PJ-inspired clothes. And now that Diane Kruger has not only given the look her stamp of approval, but made it look really cool (and effortlessly chic), I don't think anyone will say something to me if I roll in to work wearing slippers and sweats...right?!
Liz Riccardi (Digitial Design Director): Dree Hemingway
Admittedly I wouldn't attempt to pull off this
exact
look myself (I'm not afraid of leather on leather... on bare skin--I just think big collars make my head look small), but Dree is rockin' it! I love the little bit of gold bling, with her gold hair, and the chunky sandals. This much leather is definitely a bold move,  but the silhouette is pretty classic. I could get behind some version of a cool belted jacket / pencil skirt combo any day.
Liza Darwin (Senior Web Editor): Jessica Hart
A beetle-motif turtleneck isn't normally at the top of anyone's shopping list, but thanks to Jessica Hart, it's just shot to #1 on mine.  Almost a month after the model sported the outfit at Fashion Week, I still can't get it out of my head--maybe because all of the prints have burned a spot in my memory? Whatever the reason, Hart's eye-popping combo just reinforces what designers like Clover Canyon, Mary Katrantzou, and Peter Pilotto have been telling us for years: there's no such thing as too many patterns.
Steff Yotka (Associate Web Editor): Nicole Richie
A denim dress is a hard thing to pull off--most styles are either too "workwear" or too "
The Nanny
." Balmain's mini option worn by Nicole Richie is perfectly in between the two extremes. It's fancy enough for night but casual enough for day, and with Richie's super sleek hair and smoky eye, it's basically a dream. 
Jackie Yaeger (Newsletter Editor): Rosie Huntington-Whiteley
I've always wondered what fairy godmothers like Cinderella's looked like when they were young. I mean, they're always giving advice on style, etiquette, finding a handsome prince--they must have been demure babes at some point, right?! So, let's take Rosie Huntington-Whiteley and this Balmain spring '14 dress, put 'em together and what have you got? The magic of a fairy godmother.
Steff's Pick: Nicole Richie
Rebecca's Pick: Diane Kruger
Jackie's Pick: Rosie Huntington-Whiteley
Liza's Pick: Jessica Hart
Jackie's Pick: Dree Hemingway