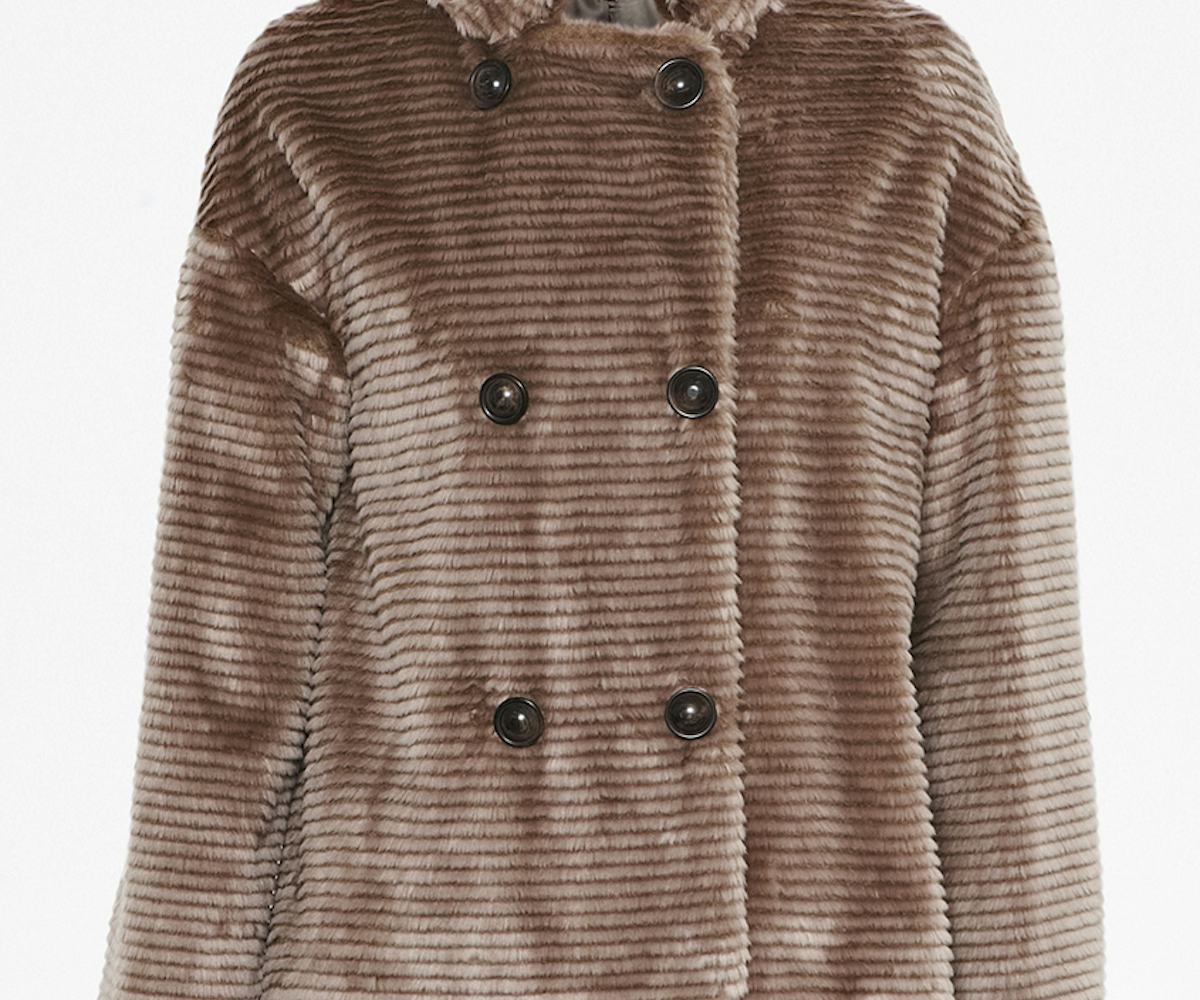 #nylongirlproblems: faux fur jacket
need some warm fuzzies this fall? we've got your back.
Got fashion questions? We've got answers. Welcome to #nylongirlproblems, where every week our Market Director Rachael Wang answers your most pressing style quandaries. Need help? Tweet us your issues using the hashtag #nylongirlproblems, then check back to see what she says. Yes, it's that easy. You're so welcome.
The Question: W
here can I find a faux fur chocolate brown jacket that goes down to my bum but not over it? Please help! been looking for the last seven years!
The Answer:
I totally feel you! A perfect fitting chubby is every girl's dream, and finding a good faux fur option is quite a task. I always keep an eye open when I'm road-tripping through smaller towns--don't underestimate a weird second hand shop in a strip mall on the side of the highway. Cruising flea markets is also great for this kind of scavenger hunt, plus you can usually bargain for a great deal. Thrifting can be incredibly time consuming though (and it seems you have found this out the hard way!) so I would suggest searching Ebay.com or Etsy.com to find a granny coat good enough to make Margot Tenenbaum jealous. Or you could just check out a few options I dug up for you here...
MUST: H&M Faux Fur Jacket -- $59.95
TRUST: French Connection Faux Fur Coat -- $228