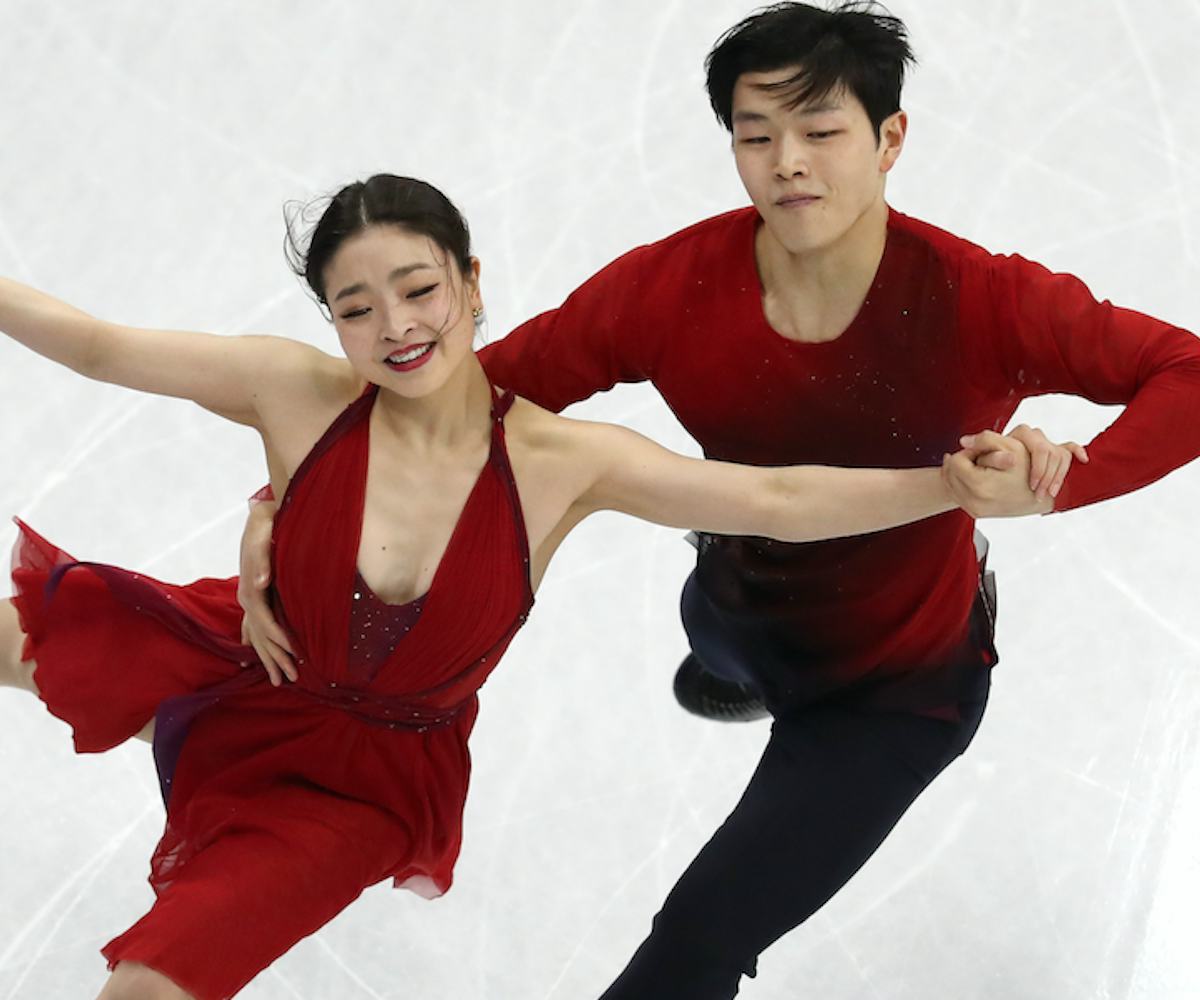 photo by Dean Mouhtaropoulos / getty images
Here Are The Songs The Internet Would Figure Skate To
Some definitely belong on a sex playlist
For the first time in history, Olympic figure skaters are able to perform to music with lyrics. The rule change, which was implemented by the International Skating Union after the 2014 Olympics, determined that skaters no longer need to use instrumental, jazz, or classical music in their routines. And lucky for us, this year's figure skaters, at the Olympics in Pyeongchang, South Korea, have taken the new rule in stride. Much to viewers' (and skaters') content, many have performed their routines to a variety of modern-day hits, including singles by Beyoncé, Adele, and Christina Aguilera.
But not everyone was happy with the song choices made by the athletes. 
The new rule soon sparked an online conversation about what people would choose as part of their routine if they were on the ice at the Olympics. And the songs, oddly enough, all belong on either a breakup playlist or a sex one. 
Okay, so, Mariah Carey's "Dreamlover" isn't technically a breakup song, but it is a song about yearning for the perfect lover, so it's pretty much in the same boat. 
Robyn is the queen of turning our tears into fuel for the dance floor, so "Dancing On My Own" is definitely a suggestion we could get behind. 
Honestly, it would be doing this country (and the Olympics at large) a great disservice if someone didn't perform a graceful routine to this party classic.
There was this obvious choice:
I mean... same.