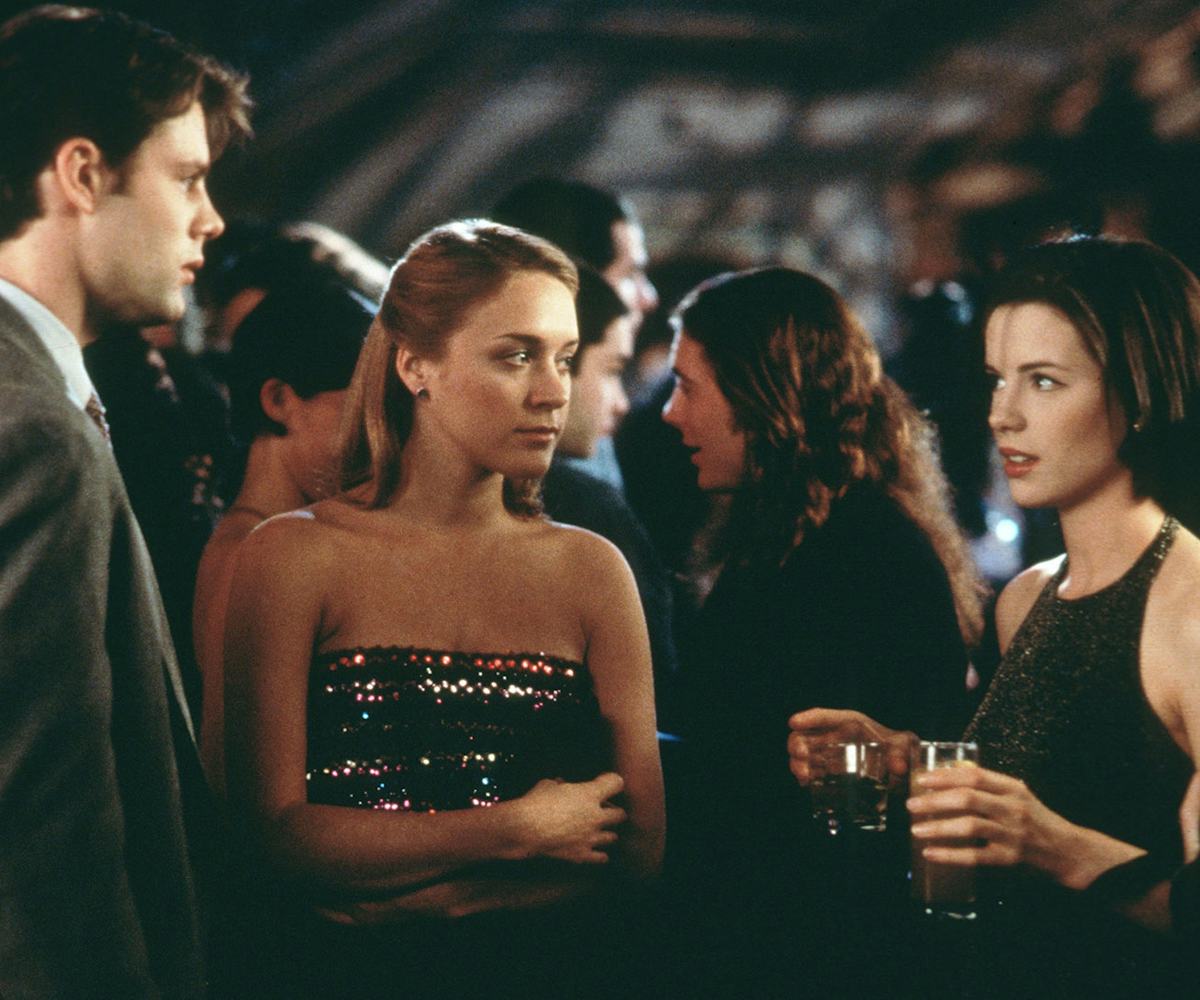 flavor of love
your ultimate guide to celebrating national vodka day.
Here's something we can raise our glass to: Today's National Vodka Day.
We knew we had to celebrate it, but listing our favorite brands seemed a bit underwhelming. So instead, we set our sights on flavored vodka, the loud, brash, crazy younger sister of regular vodka that has developed a bit of a bad rap. We kind of get it--a lot of them have really cloying flavors that end up tasting way too sweet, way too artificial, or both. But here's the thing: A good flavored vodka not only tastes amazing, but it makes it even easier to mix up cocktails that seem a million times fancier than your usual go-to screwdriver. Like, whip-up-a-crazy-good-drink-in-10-seconds easy.
So we took on the hard task of taste-testing a bunch of different flavored vodkas. There were two rules: One, we could only use a single mixer with each, and two, every NYLON staffer had to try every single combo. With each sip we got a bit more honest (no surprise, considering that the bottles we had to test out numbered in the double digits), and the result is the best guide to flavored vodkas--and the drinks to make with them--you'll ever find.
Click through the gallery to see our favorites (and get our NYLON-approved recipes). And if you decide to try them all out tonight? No judgement, promise.
THE DRINK: Pinnacle Caramel Apple Vodka
THE MIXER: Cranberry Juice
THE REACTION: "It tastes like a Jolly Rancher--sweet at first, but then a little sour" -- Steff Yotka
THE DRINK: Effen Black Cherry Vodka
THE MIXER: Coca-Cola
THE REACTION: "It reminds me of when I was younger and would have a lollipop and then drink a cup of Coke" --Jackie Yaeger
THE DRINK: Pinnacle Peppermint Bark Vodka
THE MIXER: Fresh-brewed coffee
THE REACTION: "It's so good! It tastes like a peppermint mocha. You could drink this as a brunch cocktail or at night." --Liza Darwin
THE DRINK: Pucker Watermelon Wow Vodka
THE MIXER: Lime and strawberry-flavored Polar seltzer
THE REACTION: "I love watermelon anything, but this one is very flavorful and not too sweet." --Estefanie Duque
THE DRINK: Pinnacle Pumpkin Pie Vodka
THE MIXER: Real ginger ale
THE REACTION: "I don't actually like pumpkin things, but this drink tastes a bit like a chai latte, which I love" --Steff Yotka
THE DRINK: Skyy Infusions Moscato Grape Vodka 
THE MIXER: Champagne
THE REACTION: "This is like white grape juice for grown-ups. I'd totally serve this at a brunch with my parents" --Rebecca Willa Davis
THE DRINK: Effen Salted Caramel Vodka
THE MIXER: Apple juice
THE REACTION: "If someone offered this to me as a means of luring me into their house or van, I'd still drink it" --Blair Waters
THE DRINK: Absolut Peppar Vodka
THE MIXER: Tomato juice
THE REACTION: "It's the perfect antidote to too-sweet cocktails--and genius for those mornings you want a Bloody Mary but are too lazy to mix one" --Rebecca Willa Davis