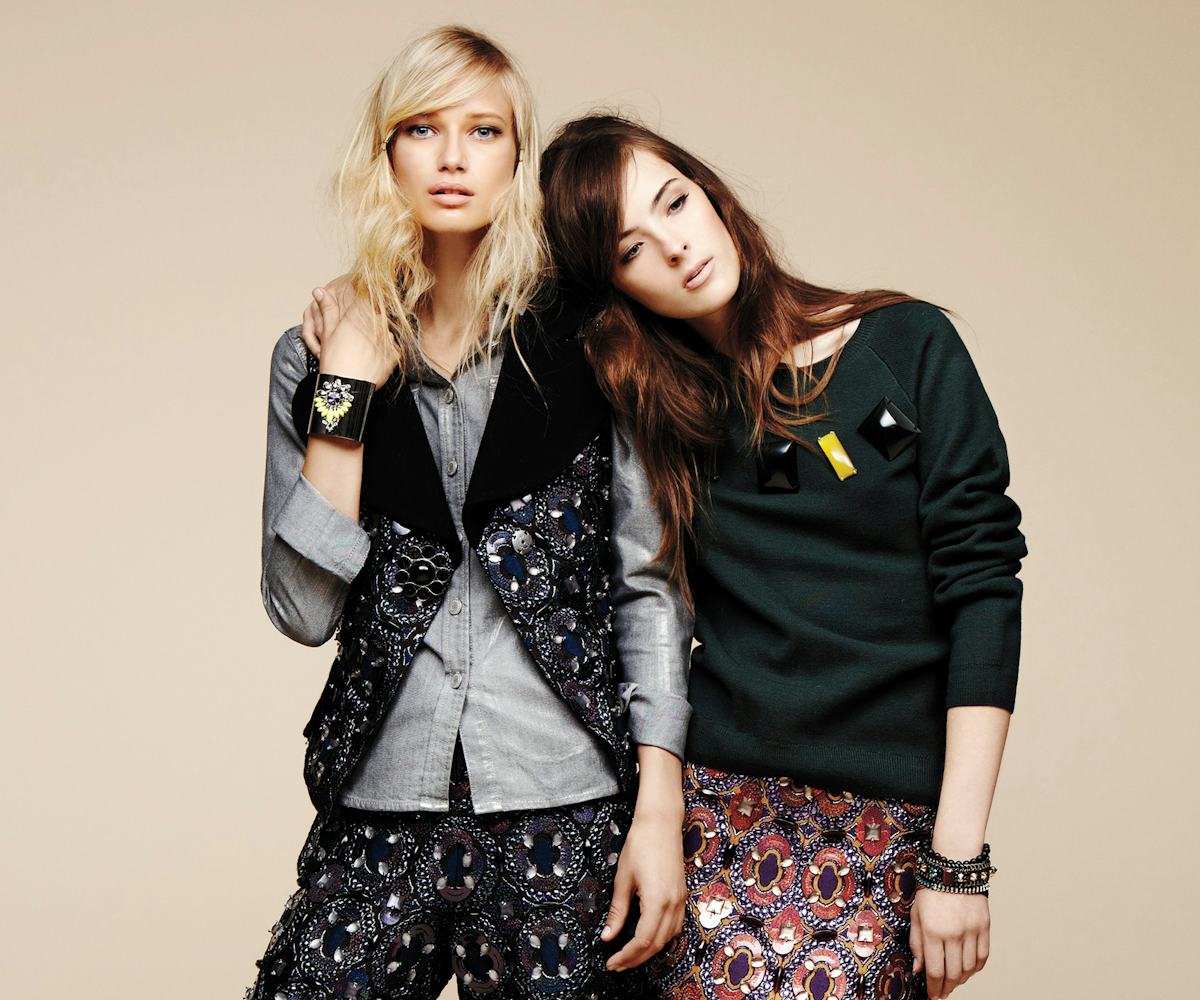 photographed by andrew stinson
beauty mark: home hair dye
cure the cabin fever by giving your hair a rad makeover.
The polar vortex may have dissipated, but it seems that Mercury has taken a semi-permanent plunge. As this probably means a whole lot of weekend indoor time, you may need a project or two to prevent catching cabin fever.
Once you've burned through those board games and binge watched
Breaking Bad
or
Downton Abbey
, may we suggest coloring your hair as a way to while away the hours? Here are a few options that should keep you occupied and your hair looking awesome.
L'Oreal Paris Feria Intense Ombre--$10
The whole ombré thing might have started because people didn't feel like spending the time or money to re-touch their roots but it's defied the trend label by sticking around. If you're already on that bandwagon or want to jump on, this kit makes the process pretty foolproof.
Revlon Luxurious ColorSilk Buttercream-- $6
If you stay away from D.I.Y. hair color because the smell makes your nose and eyes feel like they're on fire, this ammonia-free formula might convince you to give it another try. Also, the inclusion of mango, shea, and coconut butters ensures your stands won't go crunchy.
John Frieda Precision Foam Color Permanent Hair Colour--$11,
Liquid based home hair color can be tricky for anyone who's a bit of a klutz. Luckily, no-mess foam-based options can help prevent your bathroom from looking like a crime scene.
Garnier Olia Oil Powered Permanent Haircolor-- $10
A majority of this permanent color is made up of a nourishing oil blend, which helps counteract any dullness or dryness that the other 40% can cause.
Clairol Nice 'N Easy Root Touch-Up-- $8
Marketed towards those wanting to cover up greys, the root touch-up really works on anyone who doesn't want to ever reveal their natural hair color but can't bear to do their whole head.
Manic Panic Classic High Voltage Cream Formula Hair Color-- $14
When you want to dye your hair a color not found in nature, Manic Panic has you covered. They offer shades like Electric Banana, Vampire Red, Electric Lizard, Cotton Candy Pink, and everything in between.
Lush Caca Brun Henna Hair Dye-- $25.95
Used since practically the beginning of time or vanity, at least, henna is a great all-natural option. If you're looking for a dramatic change or instant gratification, this is not your jam, but if you want to tweak your natural color over a period of time, this product of Mother Earth is your best bet.
Vidal Sassoon Pro Series London Luxe Permanent Color Kit--$4
London's punky streak inspired this collection of eye-catching hues that includes lilac, navy blue, and fire engine red. Now, you can buy edginess at your local drugstore.
The new kid on the color block offers something akin to in-salon formulas for at-home use. If your skills are more amateur than pro colorist, there is an app and how-to videos to help you raise your game.
Water Color Hydrating Color Masque--$24
To all you commitment-phobes out there: This hair mask will tint your locks a lovely shade of pastel blue, purple, yellow, or pink, before washing out in one to five shampoos.