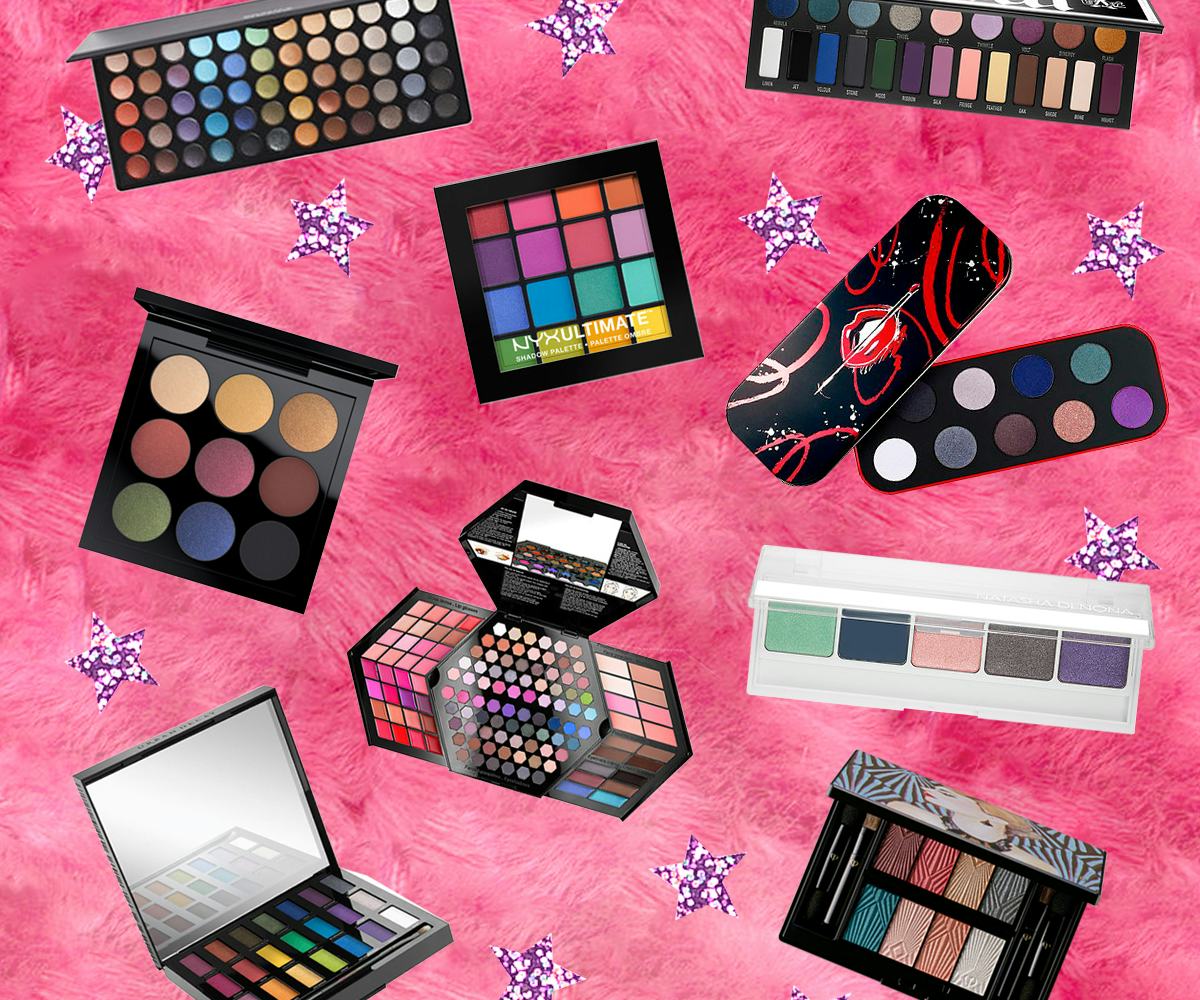 The 9 Best Eyeshadow Palettes For Halloween (And All Year Round)
Have your makeup on point, no matter who you dress up as
When it comes to Halloween, whether we're posing as a sexy cat or a full-on zombie, we tend to amp up the amount of makeup we wear.
However, just because it's for Halloween, that doesn't mean we have to resort to using actual costume makeup. The palettes you find at your local costume shop can end up being just as cheap and tacky as the packaged costumes they sell, and based on past experiences, I'm sure we can all agree that's never a good look.
We suggest going for the real stuff, instead, like palettes that are pigment-packed and full of all the vibrant colors. Not only are they better quality, but they're also worth the investment since you'll be able to reuse them post-Halloween (unlike some of those costume store "cosmetics").
While some of these colors may not be your choice for a typical day look, chances are most of them will come into good use at least a few times. Besides, you never know when you'll be in the mood to rock magenta lids next.
We rounded up nine of the best new, colorful makeup palettes that'll have you covered no matter what your costume may be. Click through the gallery below to check out our favorites.
Kat Von D, MetalMatte Eyeshadow Palette, $60, available at Sephora.
NYX's Ultimate Shadow Palette has all your vibrant color needs, and at this price, who can resist?
NYX, Ultimate Shadow Palette, $18, available at NYX.
The luxe packaging is just as beautiful as these eight shimmering shades.
Clé de Peau Beaute, F16 Limited Edition Eye Color Palette $125, available at Barneys.
Make Up For Ever, Artistic Eye Shadow Palette, $49, available at Sephora.
We all squealed with delight when this palette launched earlier this week. Urban Decay's largest offering of both matte and shimmery shades mans you'll be able to achieve whatever look you're going for, over and over again.
Urban Decay, Full Spectrum Eyeshadow Palette, $55, available at Urban Decay.
This literally may be the most exciting thing we've ever seen. Not only is it filled with a whopping 80 eyeshadow shades, it also contains a number of lip colors, brow powders, and more.
Sephora Collection, Geometricolor Palette Blockbuster, $49.50, available at Sephora.
M.A.C., Eye Shadow X 9 Light Festival, $32, available at M.A.C. Cosmetics.
Every color of the rainbow from dark to pastel? Check. Price that can't be beat? Check.
Beauty Gems, Day To Night Palette, $9.99, available at Ulta.
Natasha Denona, Eyeshadow Palette 5 in '1,' $48, available at Sephora.