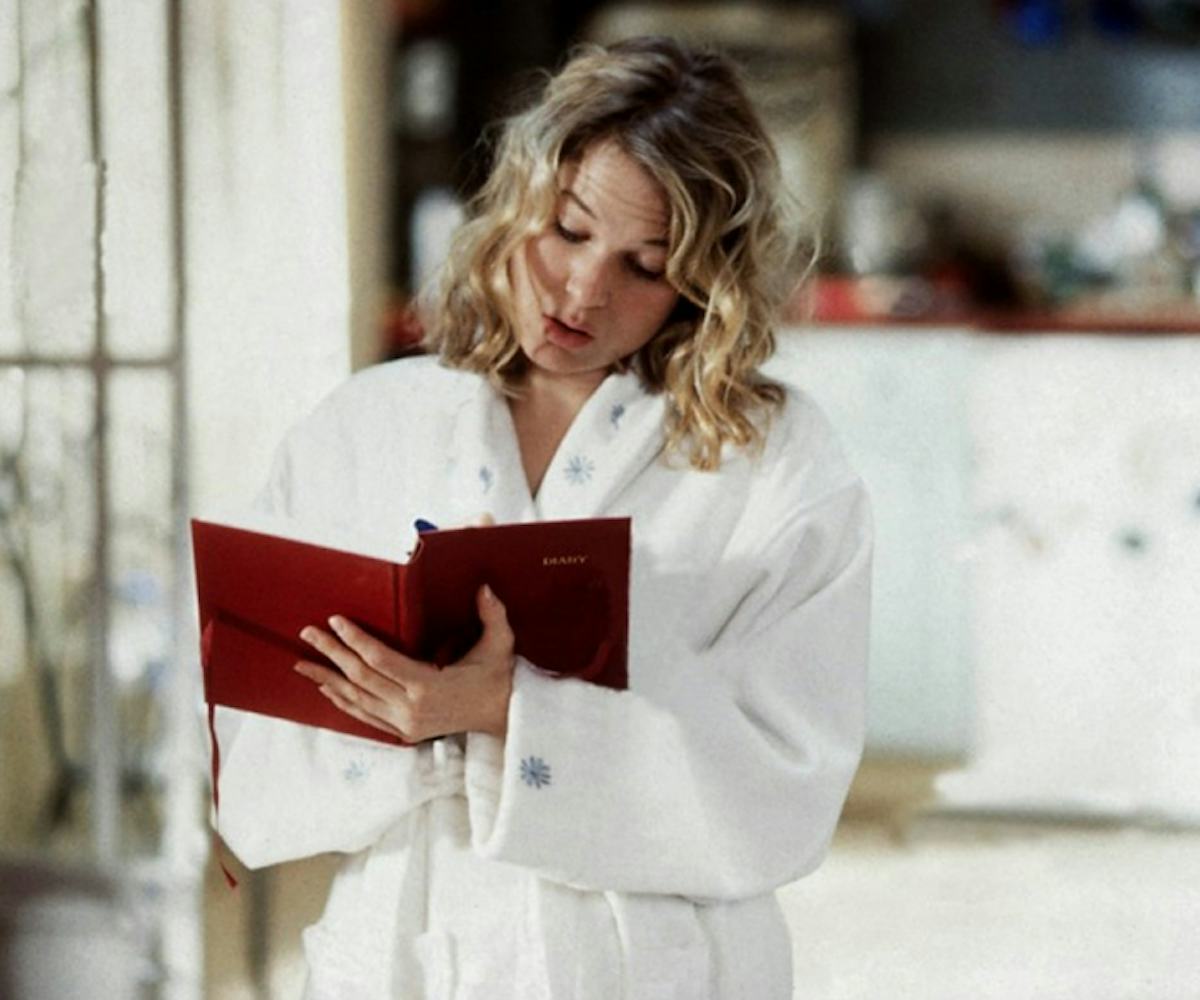 dear diary
the coolest journals to kick off 2014.
By now we've all settled into 2014 life, going back to work, school, yoga classes and maybe slacking a little on those resolutions we swore we'd keep....
OK, so a little procrastinating is fine, but I really want 2013 to be the year of me, so I'm getting my game on track by buying a journal and chronicling the highs, lows, craft beers, shoe splurges, books I've loved, and flip cup scores that make up my 2014. I'm thinking about it like this: The more cool things I do in 2014, the more awesome journal entries I'll have. If that's not incentive to get out there and live, then I don't know what is. 
But much like finding the perfect pair of shoes, finding a journal you love enough to tote around for 365 days is a hard task, so I've complied a couple of my ultimate faves in the gallery, from one starring Ryan Gosling to a pretty floral one to an incognito version for writers on the lam. Find your match and get your "Dear Diary..." voice ready. 
Chronicle Books Ryan Gosling Journal -- $9.95
Life Vermillion Notebook -- $6
Wreck This Journal by Keri Smith -- $15
Proenza Schouler Notebook -- $85
Smythson Top Secret Notebook -- $80
Christian Lacroix Notebook -- $13
Living Well One Line a Day Journal -- $16.95
J. Crew Glitter Notebook -- $12.50
Ella Doran Bikes Notebook -- $15
Rifle Journals Set of Three Notebooks -- $12.95
Grady Mcferrin Lemon Drops and Bluebirds Journal -- $9.95
Misuzudo Rainbow Notebook -- $25.95
Moleskine The Simpsons Journal -- $18.95