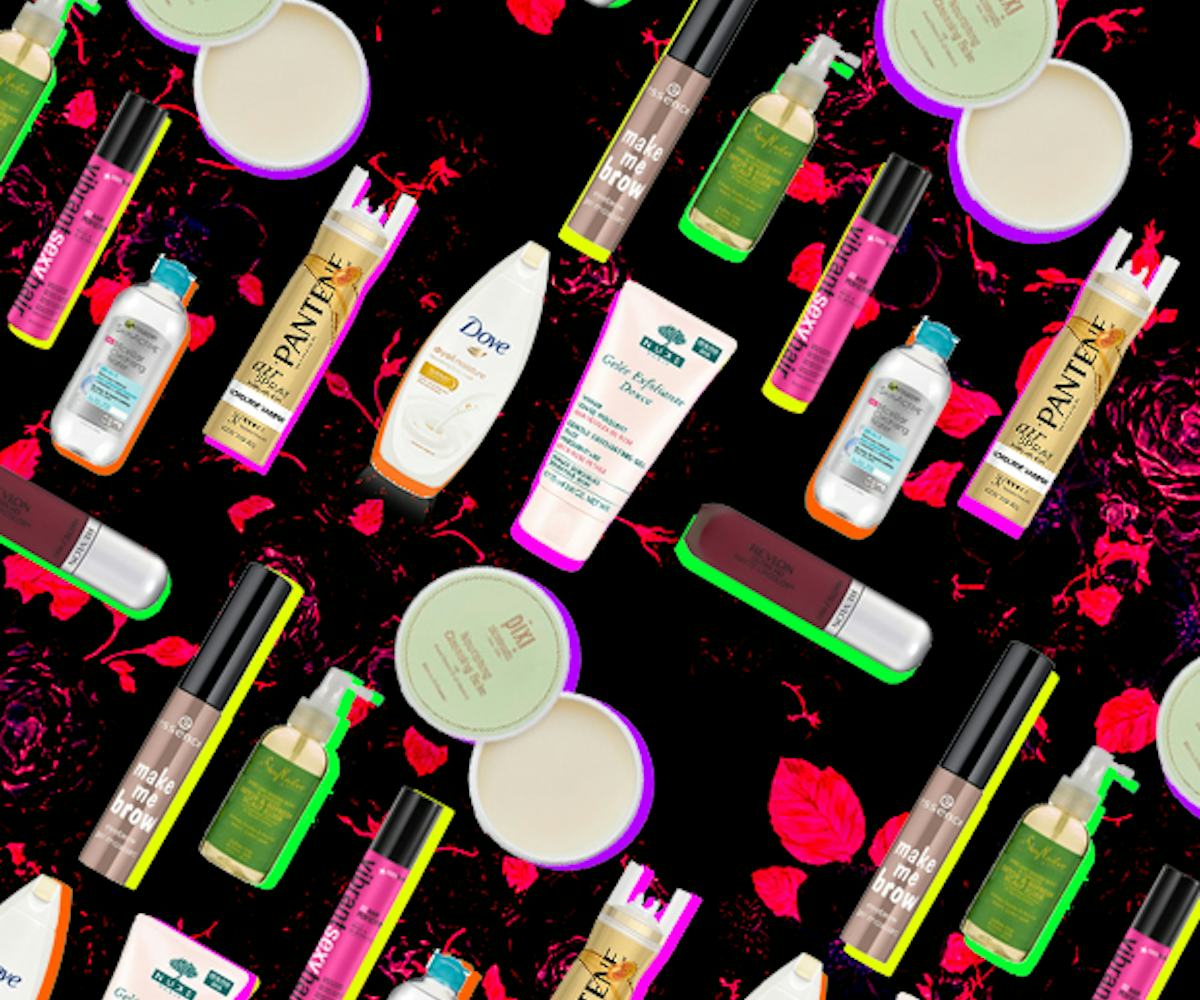 Fancy-Feeling Products You Can Actually Afford
price ain't nothing but a number
Before you take your paycheck and mail it to whatever new luxury beauty brand the bloggers are currently freaking out about, consider the fact that there are often products just as good—if not better!—hiding in the crowded shelves of your local drugstore. Yes, we're calling it: That old "you get what you pay for" proverb doesn't always apply. 
Sure, there are a lot of budget-friendly knock-offs of highly hyped products that are just never going to be as life-changing as the original. But none of those are on the list ahead, because why bother? Instead, we tried out the newest drugstore goodies and narrowed it down to just the ones that had us truly impressed. Click through, and then go make space in your bathroom. You're going to need it. 
Nuxe, Gentle Exfoliating Gel, $26, available at Walgreens.
Essence Cosmetics, Make Me Brow Eyebrow Gel Mascara, $2.99, available at Essence Cosmetics.
Revlon, Ultra HD Matte Lipcolor in 'Addiction,' $9.99, available at CVS.
Sexy Hair, Vibrant Sexy Hair Color Care Hair Perfector, $17.95, available at Sexy Hair.
Dove, Dry Oil Moisture Body Wash, $8.45, available at Amazon.
Pixi, Nourishing Cleansing Balm, $20, available at Target.
Clairol, CC Plus ColorSeal Conditioner Brilliant Blondes, $3.99, available at Target.
SheaMoisture, African Wild Water Mint Scalp Treatment, $10.99, available at CVS.
Garnier, SkinActive Micellar Cleansing Water All-in-1 Cleanser & Waterproof Makeup Remover, $8.99, available at CVS.
Covergirl, Roses TruNaked Eye Shadow Palette, $11.99, available at Ulta.
Pantene Pro-V, Style Series Air Spray Alcohol Free Hairspray, $4.79, available at Drugstore.com.
Kerastase, Elixir Ultime, $50, available at Drugstore.com.