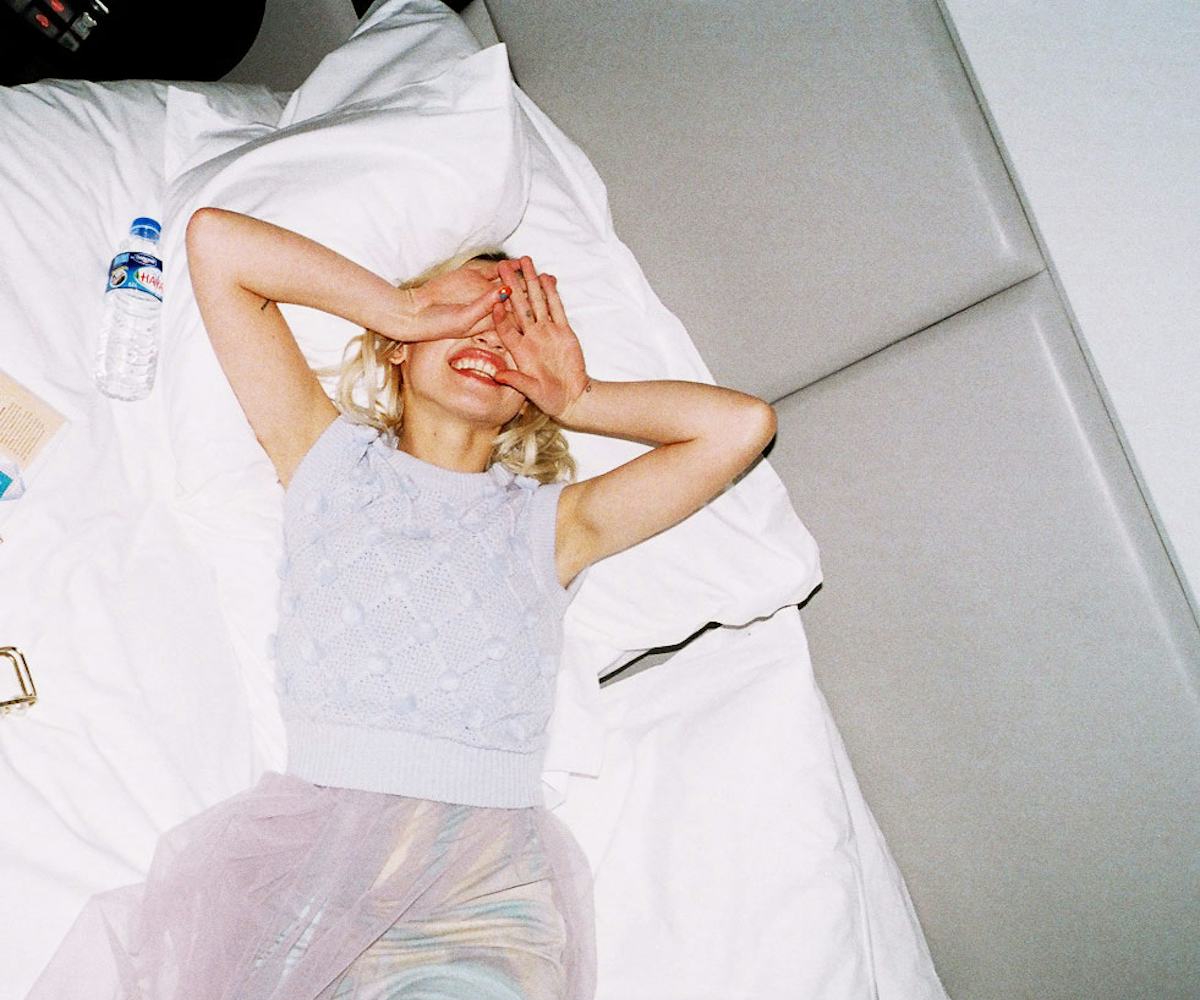 Photo by Bella Howard
how to get better skin while you sleep
adventures in overnight skin care
I hate moisturizing my face before I go to sleep. I know, I know... But there's just something icky-feeling about putting anything on top of my skin before bed once I've cleansed it. That's not to say I don't do it; I just happen to find it rather annoying. I guess you could say I feel the same about flossing. But as much as I kick and scream, nighttime skin-care—much like cleaning between your teeth—is not only beneficial, but part of being a responsible adult. So, I decided to talk to New York-based dermatologist and spokeswoman for Sebamed Dr. Marnie Nussbaum to find out why.
It turns out, serums and oils themselves gained popularity during the anti-aging movement. Moisturizers—in all shapes and sizes—plump the skin, which reduces the appearance of fine lines and wrinkles. So, hydrating our skin for a second time during the day seems like it could only help more—despite my personal resistance to the idea. Dr. Nussbaum agrees. "Most nighttime moisturizers contain essential oils to help maintain the skin's natural barrier function. Newer products are being formulated to calm inflammation and claim to clarify the skin," she said. 
Note: "Acne-prone patients would not benefit from an ultra-rich formulation," she says, and recommends a noncomedogenic, light moisturizer. Basically, when it comes to finding the right sleepy-time skin healers for you, it's best to shop according to your skin type. Everyone's skin is different, so we suggest consulting your dermatologist to build the perfect, personalized nighttime skin-care routine before shelling out your hard-earned dough.
Click through the gallery above to find your starting point. Whether it's a cream, a serum, or an oil, I've used all of these in the past year—despite how much I personally dislike doing it. And without humblebragging, I can honestly say I've woken up with a youthful glow every morning since. Now close your eyes, moisturize, and go to sleep.
Related Articles
How To Fix a Bad Hair Dye Job, At Home
Everything You Need To Know About Eyelashes
Boots Botanics, Skin Calming Night Cream, $14, available at Drugstore.com.
Caudalie, Polyphenol C15 Overnight Detox Oil, $52, available at Sephora.com.
Kiehl's, Ultra Facial Overnight Hydrating Masque, $35, available at Kiehl's.com.
Sunday Riley, Luna Sleeping Night Oil, $105, available at Sephora.com.
Burt's Bees, Sensitive Night Cream, $15, available at Drugstore.com.
Fresh, Black Tea Firming Overnight Mask, $92, available at Fresh.com.
Dr. Jart+, Water Fuse Water-Max Sleeping Mask, $48, available at Sephora.com.
Indie Lee, Lavender Chamomile Moisturizing Oil, $36, available at IndieLee.com.
Philosophy, Miracle Worker Overnight Cream, $68, available at Sephora.com.
Fresh, Peony Brightening Mask Treatment, $65, available at Fresh.com.