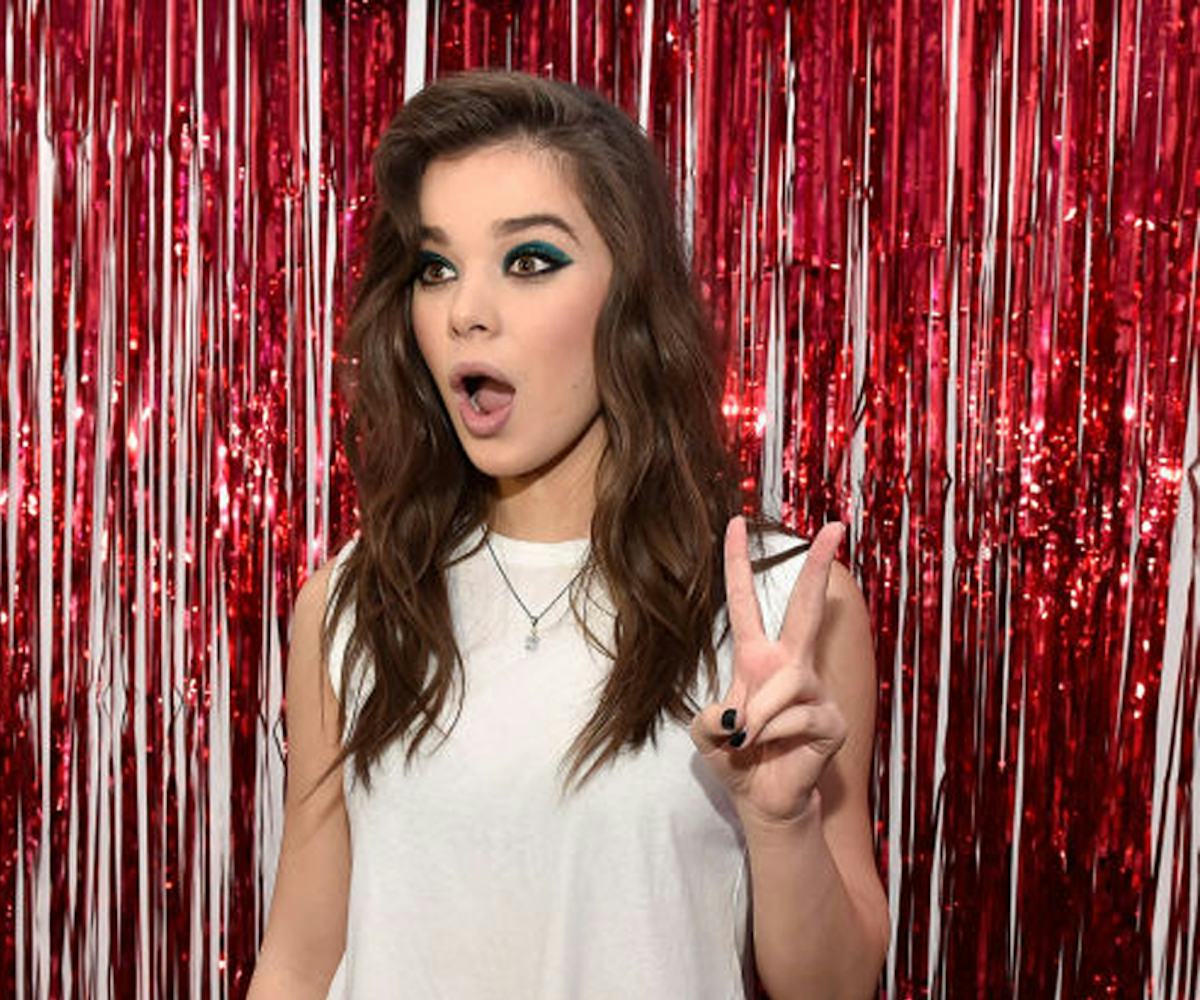 David Becker / Getty Images
Where To Find The Best Photo Booths In NYC
Plan an old-fashioned photo shoot around town
While we haven't quite found the cure for hangover headaches and morning-after woes, nothing takes you back to what happened last night faster than a photo strip. You may never figure out what possessed you to stick out your tongue like that in every single shot. But who cares, you did it for the 'gram!
Millennials require a lof of things to be happy, but a praiseworthy photograph definitely ranks high on the list. While there aren't photo booths planted on every corner of Manhattan per se, there are plenty of options for planning an old-fashioned shoot around the city should you know where to look. While waiting for your entrée? Right after a fresh manicure? It's never not a good time to capture yourself on film.
Click through to find out where some of our favorite spots that are waiting to be uncovered.
The Standard at the High Line may take the cake for the best-quality photo strip. The boutique hotel in Meatpacking District has a basement booth that you can stop by both post-brunch at the Standard Grill and mid-happy hour at the Biergarten. For five dollars, four snapshots come printed out on a glossy card with a quirky upside down Standard logo. Pro-tip: use the black-and-white option. Trust us. 
Head to Reformation for another Bosco booth experience. At their SoHo store on Howard Street, the sustainable fashion label invites shoppers to step in front of a sleek black lacquered background and snap a four-shot series. The masterpiece can then be sent and shared with a sleek Reformation watermark. Or, for ultimate cool points, string the pics together for an Instagram vid. 
There's no better place to document your fresh mani than right in the salon itself. Paintbox, a nail art-focused manicure studio in SoHo, encourages guests to document their fresh coat right on site. It's "a custom-built photo box, housed in a blue mirrored box, that allows guests to capture a magazine shoot-worthy photographs of their manicure, which can be seamlessly shared via social media," explains assistant brand manager Christina Klug. If only every #ManiMonday was this easy.
The lobby at Ace Hotel, in Manhattan's NoMad district, is packed round-the-clock. By day, laptop-toting millennials fill the space while nursing Stumptown cappuccinos. By night, cocktails replace the espressos, and the scene becomes definitively more sceney. Amid this dimly lit watering hole, lies a restored vintage photo booth. So ask someone to save your club chair while you squeeze into this retro one-seater. Less than six dollars get you one vertical strip of four shots.
Brooklyn has photo booths too. For three bucks, you and your girl gang can pile onto the stool in the wood-paneled booth. The aesthetic at this Williamsburg jaunt—comprised of a bar, El Diablo taco truck, and music venue—will add just the right amount of cool grunge factor to your printed vertical photo strip. Posing with a taco in hand is always an option, of course.
Clean eating is hard work. The least you should get for your juicing efforts is a cute pic documenting your #Detox journey. Head to Juice Generation's FiDi location, where you can grab a juice or acai bowl and strike a pose. Then go have that bagel off-camera. We won't tell.