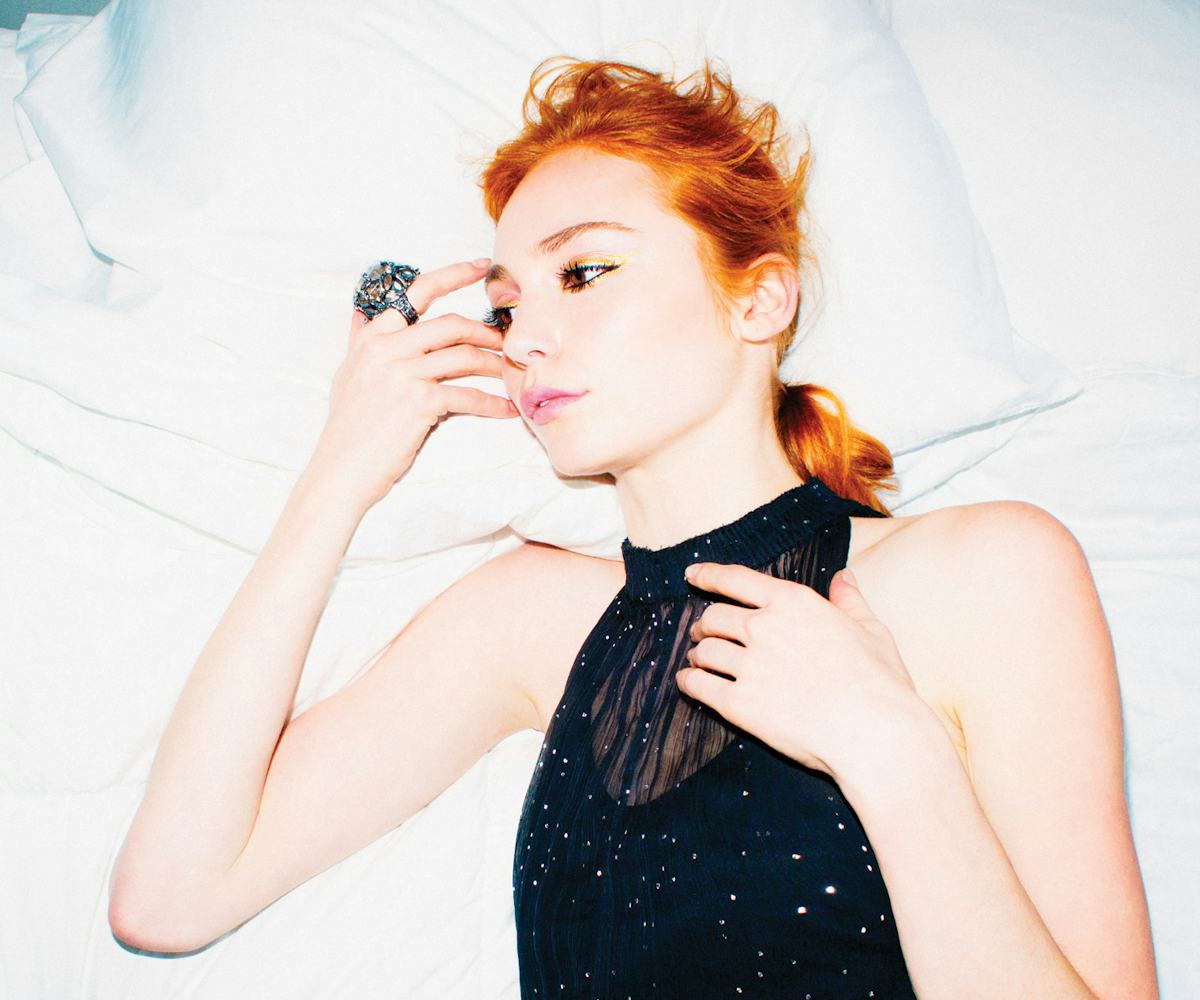 photo by isa wipfli
beauty mark: rosy fragrances
smells like dream spirit.
Over 200 million roses are sold on or around Valentine's Day. If you love the classic flower but hate that they wither within the week, there is a way to have your rose and keep it, too. Snap up one of these fragrances (or convince your beau to gift it to you) that smell of the aforementioned flora. Just don't blame me if you love it more than your sweetheart.
Balenciaga Rosabotanica -- $100
With a celeb spokesmodel like Kristen Stewart, you could hardly expect Balenciaga's Rosabotanica to smell like the average floral fragrance. Instead, they throw something called experimental rose into the mix, which sounds and smells pretty badass. 
By combing cut roses and bergamot, Chloe's latest fragrant offering is as delicate and fresh as the label's collection. 
Dolce & Gabbana Rose The One -- $103
A very Italian interpretation of the rose adds a veritable fruit cocktail (plum, grapefruit, mandarin, peach) to the full-bodied flower.
This rose is not that innocent. It's meant to be the olfactive representation of a bed strewn with rose petals and then used for a wild night. That means spiced up with musk, moss, and citrus.
The geniuses behind this niche brand managed to make the seemingly feminine flower work as a unisex scent by picking the less girly Centifolia rose and adding warm, woodsy notes like cedar, vetiver, and cumin. It's so awesome you won't want to share with your guy. 
Bulgari Rose Essentielle -- $65
If you found yourself ensconced in the rose garden of someone very fancy, your surroundings would probably smell a lot like this luxe offering.
Comme des Garcons Series 2: Red -- $102
This is like summer in a bottle if you spent it eating fruity sorbet and meandering around rose bushes. Wear the deliciously juicy raspberry tinged floral and dream of the warmer days ahead. 
Frederic Malle Lipstick Rose -- $205
It's called Lipstick Rose for good reason. The blend of rose, violet, and musk will make you feel as glam as if you were wearing a bright red lip.
As if you were buying a bunch of roses in the Casbah, this fragrance combines the buds with leather, wood, saffron, and cardamom.
For the non-dirty hippie, this blend of patchouli, incense, vetiver, amber, and, of course, rose is a better option than an unmarked bottle of brown oil from the local head shop.