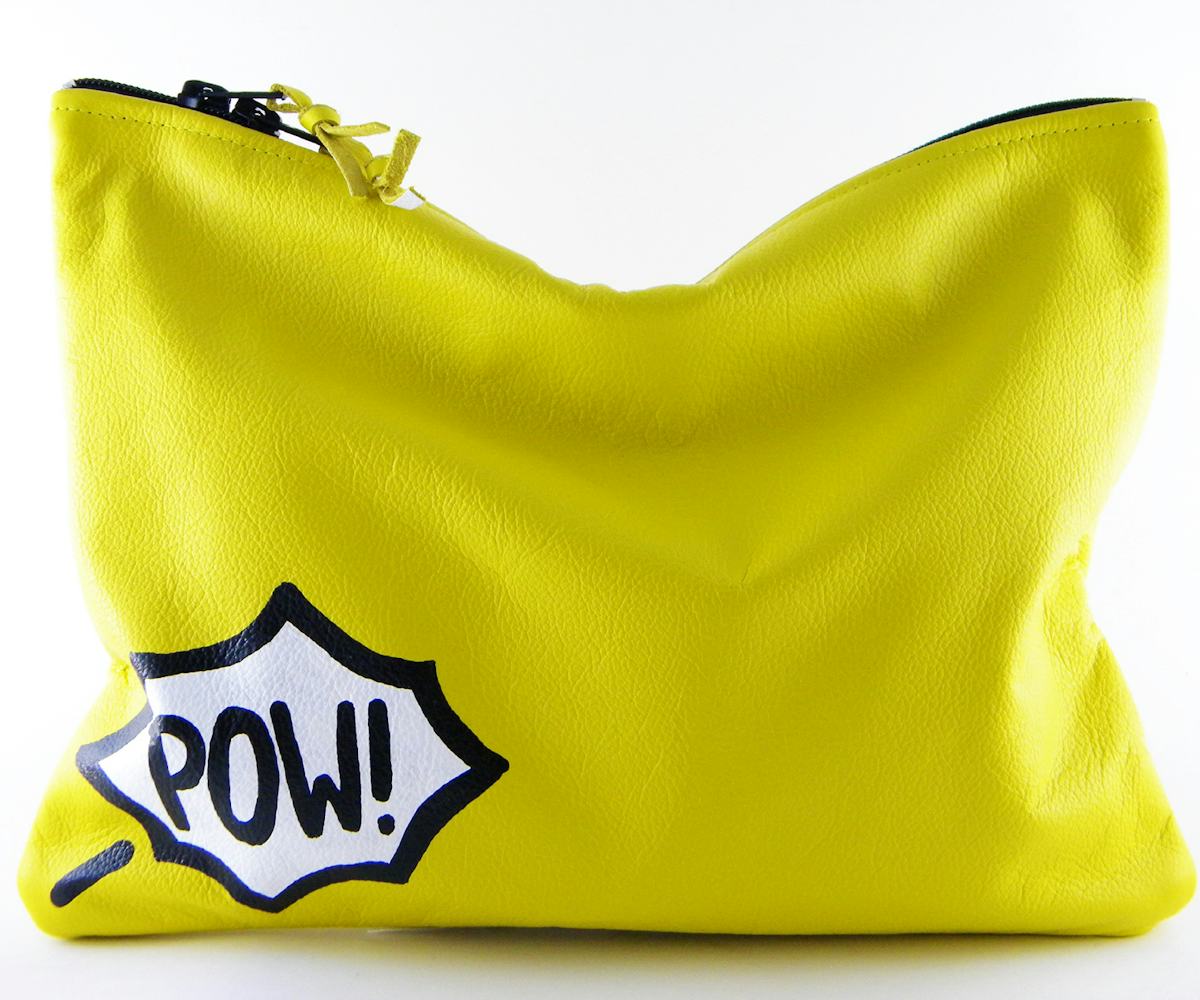 editor's pick: super bag
it's a bird, it's a plane, it's…the statement accessory that will make your outfit.
You stand in front of your closet in mismatched oversized pajamas, staring numbly into the abyss. It's dreary and awful out and you're passively weighing the repercussions of calling in sick when...POW! the Comic Leather Statement Clutch rescues you from a dismal Monday outfit.
This bright yellow Lichtenstein inspired bag from Love Cortnie is a weapon against boring. Use liberally. Banish boring outfit days and all other evils. Pick yours up here.