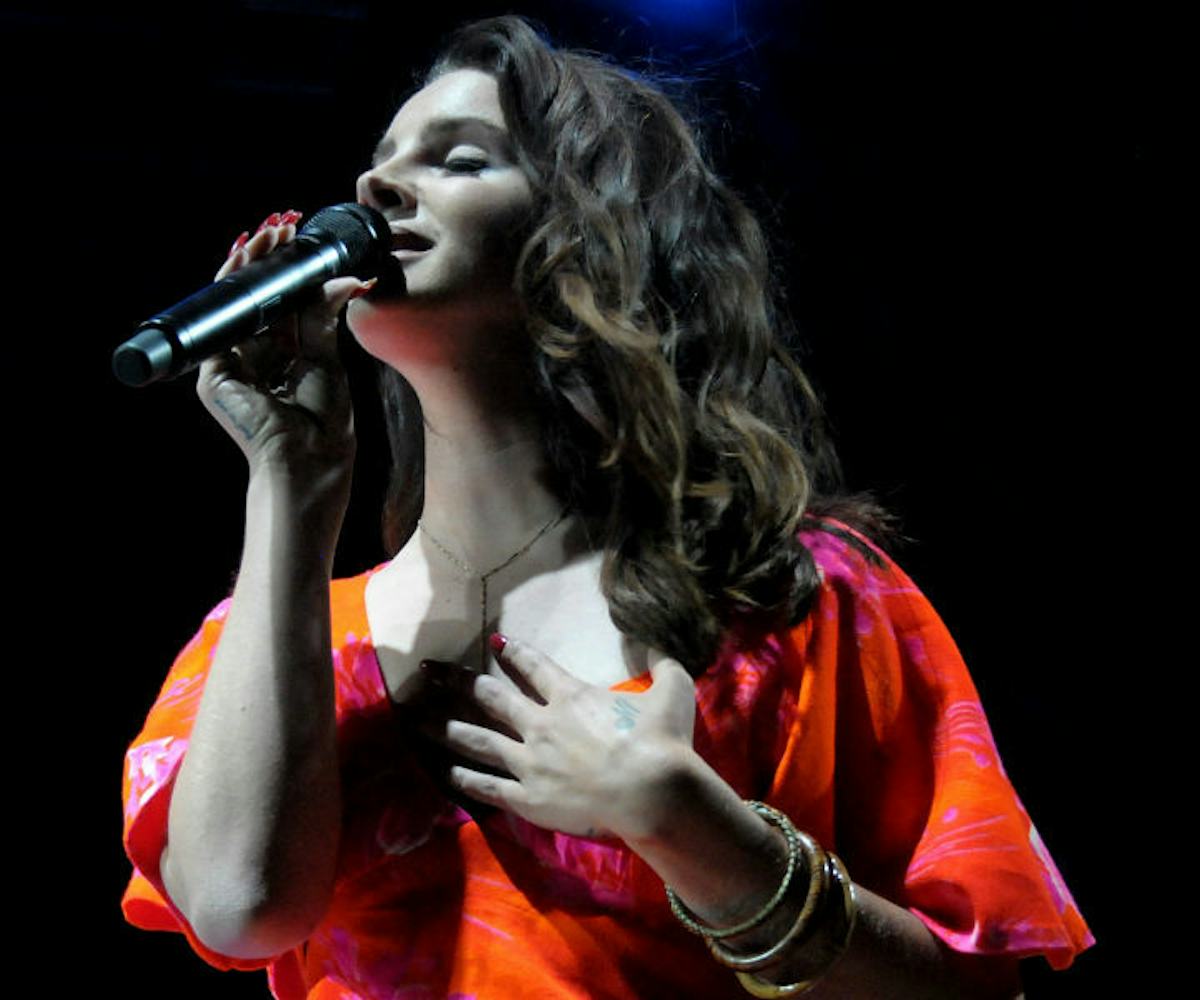 Photo by Katie Stratton/Getty Images for Coachella.
The 10 Best Unreleased Lana Del Rey Songs
For all your summertime sadness needs
To know Lana Del Rey is to know she has a lot of unreleased songs. Thankfully, she also has a legion of fans who have made it their mission to not only keep track of these unreleased tracks but upload them to the internet. And while Del Rey's never been a fan of leaks, even she seems to understand why these releases are so important to her fans. Last year, she said that she was thinking about putting together an album dedicated to the songs that came out before their time. And, just last week, she herself shared an old demo of the song "Elvis" from 2008.
Rumor has it, there are more than 200 other unreleased Del Rey tracks out in the world, which is a bigger collection of songs than her official releases, if you can believe it. Ahead, we bring you some of our favorites, which span all the way back to her MySpace and Lizzy Grant days. And just like the ineffable quality of a rose, a Lana Del Rey song by any other name still sounds as sweet.
"Kinda Outta Luck"
This song was released around the same time as "Video Games" and comes with a similarly homemade-looking music video. "Video Games" propelled her into the spotlight, but "Kinda Outta Luck" is no less spectacular. It's interesting to think where her career might be had this song been the world's first introduction to the singer. 
"Dangerous Girl"
In a 2010 interview, Del Rey described this song as "an all American relationship gone wrong" which, to be honest, could be used to summarize a majority of her songs.
"Get Drunk"
"Get Drunk" starts out with Del Rey declaring: "I am sleeping with your best friend." Some fans have speculated that the song is about the drinking problem she had as a teenager as the bulk of it finds the singer begging someone to come drink with her.
"Never Let Me Go"
This song, recorded in 2010, embodies the "live fast, die young" quality of so many Del Rey songs. And you know what? Sometimes consistency is nice.
"Queen of Disaster"
Then again, it's also nice to hear artists experiment with different sounds. This song veers more Motown than anything we've heard from Del Rey before but still shows off her signature croon. 
"Serial Killer"
This song was recorded as one of the first tracks for Del Rey's second studio album but didn't make the cut. It's a stalker sociopath song set to a trip-hop beat. Nothing more Lana than that.
"Pawn Shop Blues"
Del Rey stans will likely tell you this is one of her favorite unreleased songs. It also happens to be one of her saddest. "No man can keep me together," she sings. "Been broken since I was born."
"Back To The Basics"
Most Del Rey songs have a singularly morose quality, but this doesn't. It's actually upbeat! And happy! And includes the signature Del Rey message of loving someone you probably shouldn't, but not caring about the consequences. 
"Prom Song (Gone Wrong)"
Of course, Del Rey would have a song about prom. Is there anything that better embodies fairy-tale romance and youth than a high school dance? The song has also gone by the name "Dreams" and "Teenage Wasteland."
"Hollywood"
Del Rey acknowledged this song during an Instagram Live last year after a fan asked about "Hollywood Dead," a different unreleased track: "Actually, there was a song, 'Hollywood,' that got leaked with the wrong production," she said. Meaning, there's another unreleased version of this track out there in the ether. After singing a verse from the song, Del Rey said she intends on releasing it officially in the (hopefully near) future.