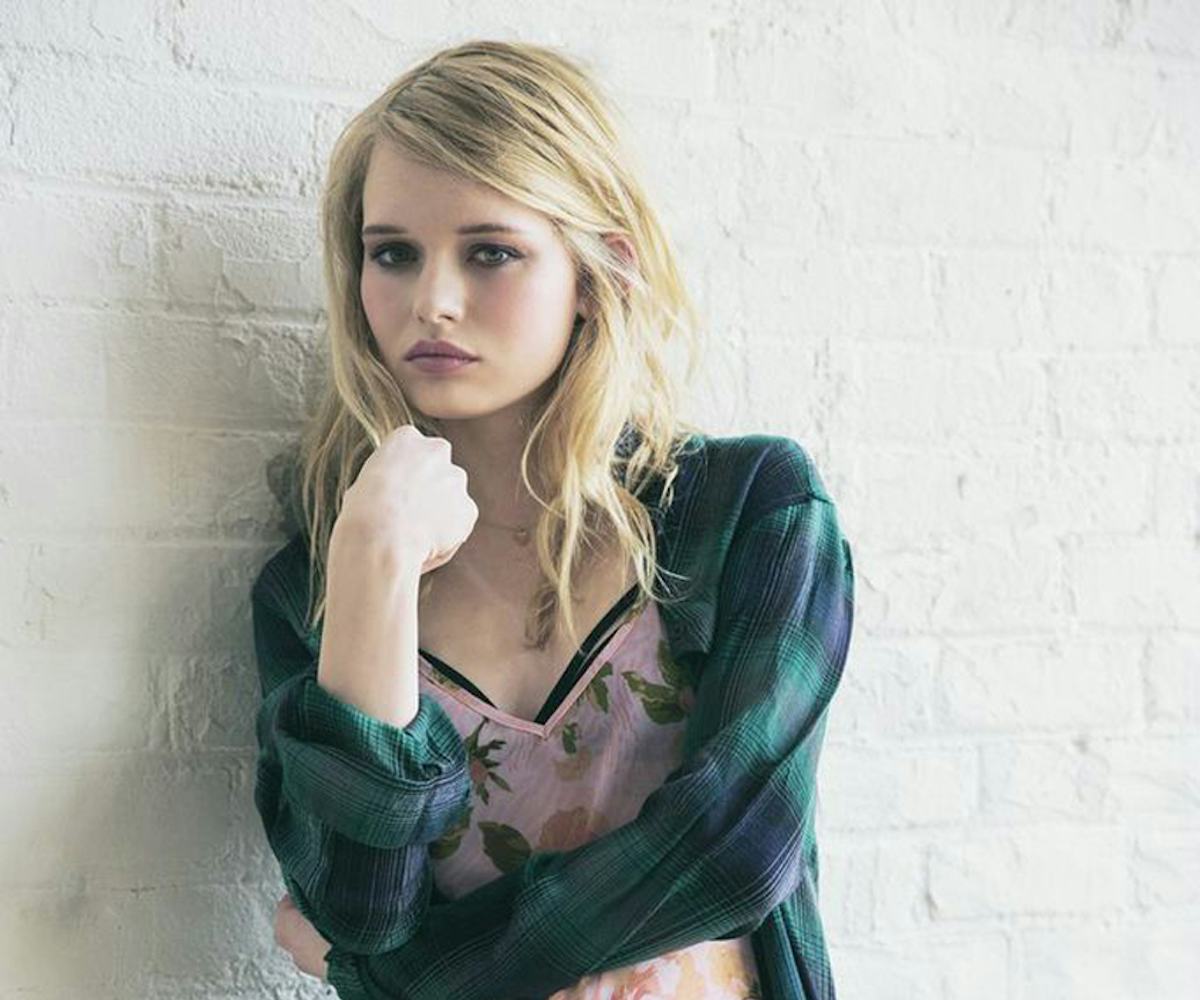 all photos courtesy of urban outfitters
first look: betsey johnson vintage for urban outfitters
the dresses that '90s grunge dreams are made of.
Whenever you take two of our biggest fashion crushes and marry them together, you'd better bet the result is going to pretty damn stylish. But when it comes to Betsey Johnson's new collab with Urban Outfitters, this is a mishmash of awesome unlike anything else--mostly because Johnson has dug through her archives and crafted eight exclusive styles inspired by her '90s favorites. It's always the right time to bring back the New York designer's grungy hits, and according to Johnson, the fact that the decade is trending (again) was enough to jumpstart the collab. 
"All eras of fashion come back around and the '90s are hip and current now," she explained. "They are some of my favorite styles from my favorite era and they look as great today as they did in the '90s...except Urban is doing them at much better price point than I did!"
With a price range from $89 to $350, she's really not kidding. While some of the pieces (especially the frilly pink number) might fly at a formal, the best part is that you can wear this collection with pretty much everything. Just take it from Johnson, who suggests pairing yours with any or all of the following: "skull bomber jacket, vintage jean jackets, sloppy grandpa cardigans, combat boots, Mary Janes, fingerless gloves, dog collars, funky wrist cuffs, brass knuckle rings, rhinestone tiaras, all that fun '90s rocker paraphernalia."
Inspired yet? Get a first look in the gallery, then head to urbanoutfitters.com now and make Courtney Love circa '90s proud.