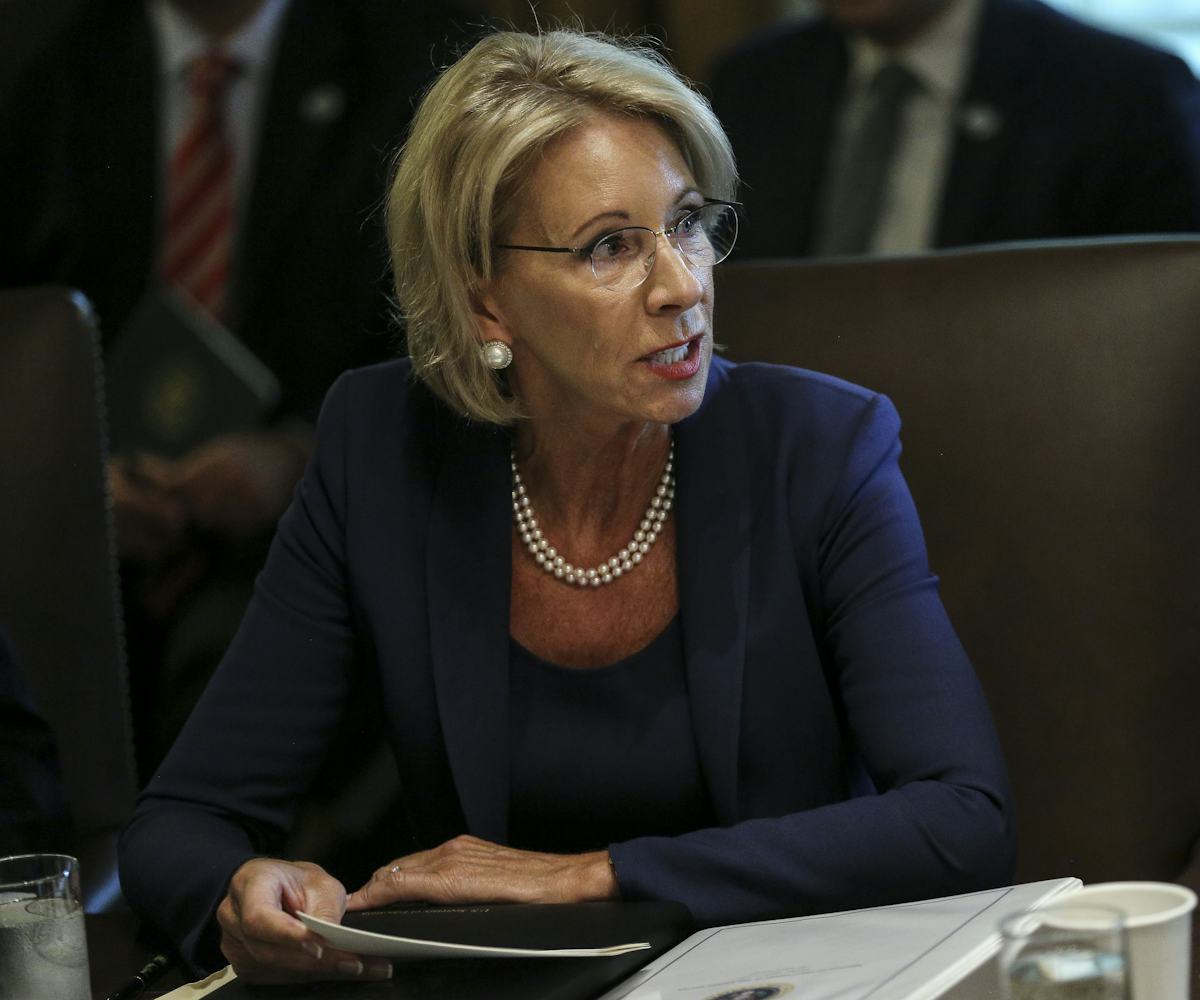 Photo by Oliver Contreras-Pool/Getty Images
Betsy DeVos Wants To Use Federal Money To Buy Guns For Teachers
Using any loophole she can find
According to a report by The New York Times, the Education Department is currently weighing whether to let states use their federal education funding to supply educators with guns. Apparently, Betsy DeVos is eyeing bills that would allow (or at least not expressly prohibit) her to set aside government dollars for use on firearms.
The House of Representatives passed a bill earlier this year that would provide $50 million annually to local school districts to spend on school security, but that explicitly prohibited the use of the funding on purchasing firearms. This bill, which appears to have died in the Senate, is not of interest to DeVos, obviously. The Education Department is now eyeing another program which does not include any mention of prohibiting firearms and would allow DeVos to approve funding used to buy guns for educators. 
The Student Supports and Academic Enrichment grants, a $1 billion student support program which is included in the Every Student Succeeds Act, gives grants to poor schools "to spend on new and better courses, mental health services, and improved technology," and more. The program aims to make schools safe and free of guns but does not include a direct prohibition of using the funds to purchase firearms. This loophole would allow DeVos to approve this type of funding, which would actually undermine the grant program's definition of a "safe school environment" as free of weapons.
Department officials acknowledged that, if the act was passed, it would be the "first time that a federal agency has authorized the purchase of weapons without a congressional mandate." Because, according to DeVos, school teachers need guns to protect students from grizzly bears, or whatever.