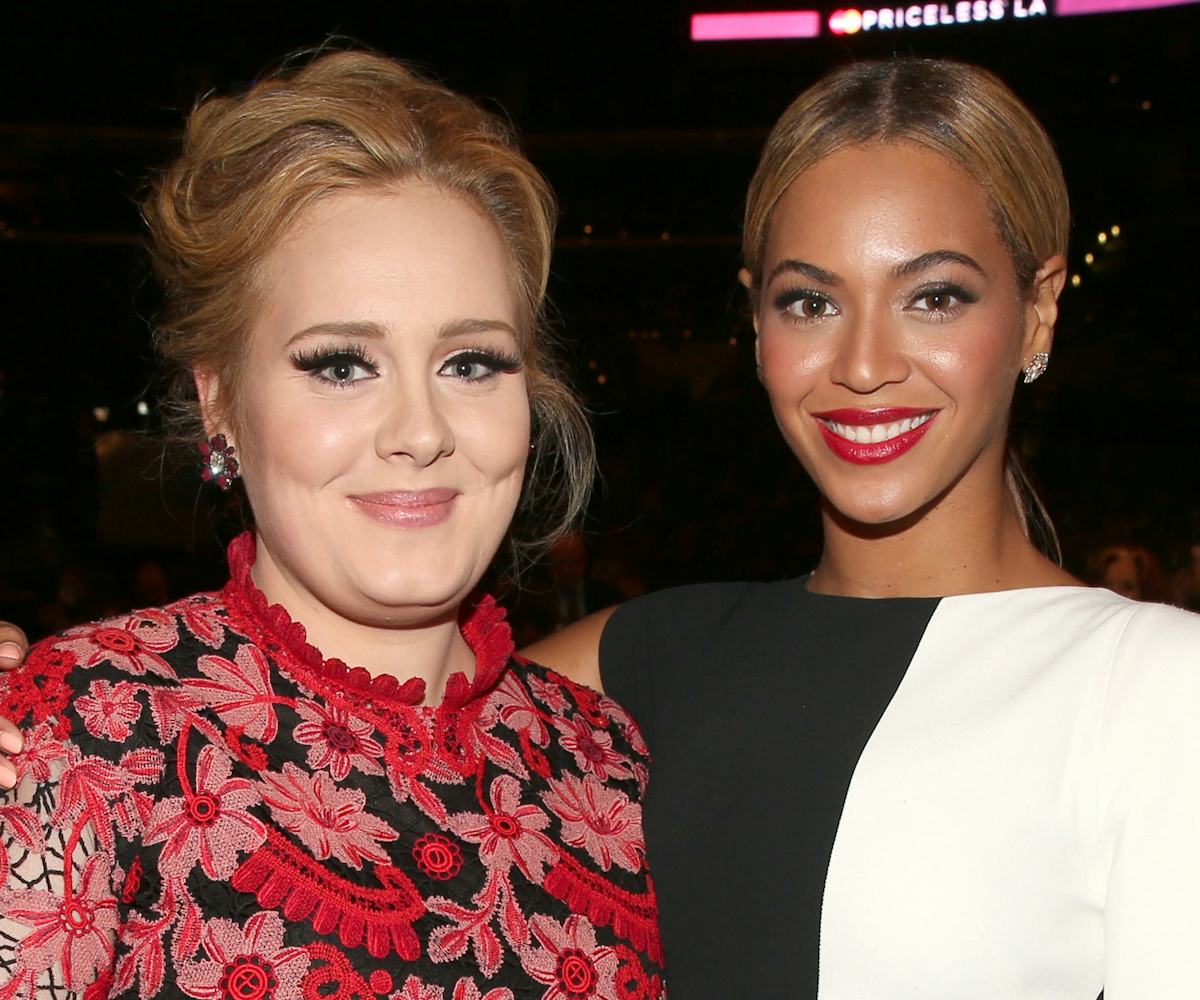 Photo: Christopher Polk/Getty Images
Beyoncé Is Reportedly Delaying Her Album Release Because of Adele
but will they collaborate soon?
Although Beyoncé has reportedly finished her sixth studio album, she is holding off on releasing it until the commotion surrounding Adele's 25 dies down a bit. But it's not like Bey has to worry about making enough album sales or having to compete with the British chanteuse for attention. She's delaying her album out of a so-called "code of honor," giving Adele her moment in the spotlight for a bit longer, an insider told The Sun.
This rumor also comes on the heels of reports in November that Adele had turned down a collaboration with Beyoncé. However, Adele set the record straight about the supposed collaboration, telling NME, "I'd never disrespect her like that. Obviously, like, Queen B 'til the day I die." She further clarified her devotion to the singer more recently in her Time profile, saying, "Anyone who knows me knows that my main priority in life outside of my child is Beyoncé." Clearly, things are all good between these two mononymous singers, and it seems like they have a mutual respect.
So, there is hope yet for a future Beyoncé/Adele collaboration, and for a new Beyoncé album (hopefully) sometime soon. She is performing at the Super Bowl on February 7, after all, so she'll have all eyes on her soon enough.
(via Cosmopolitan)