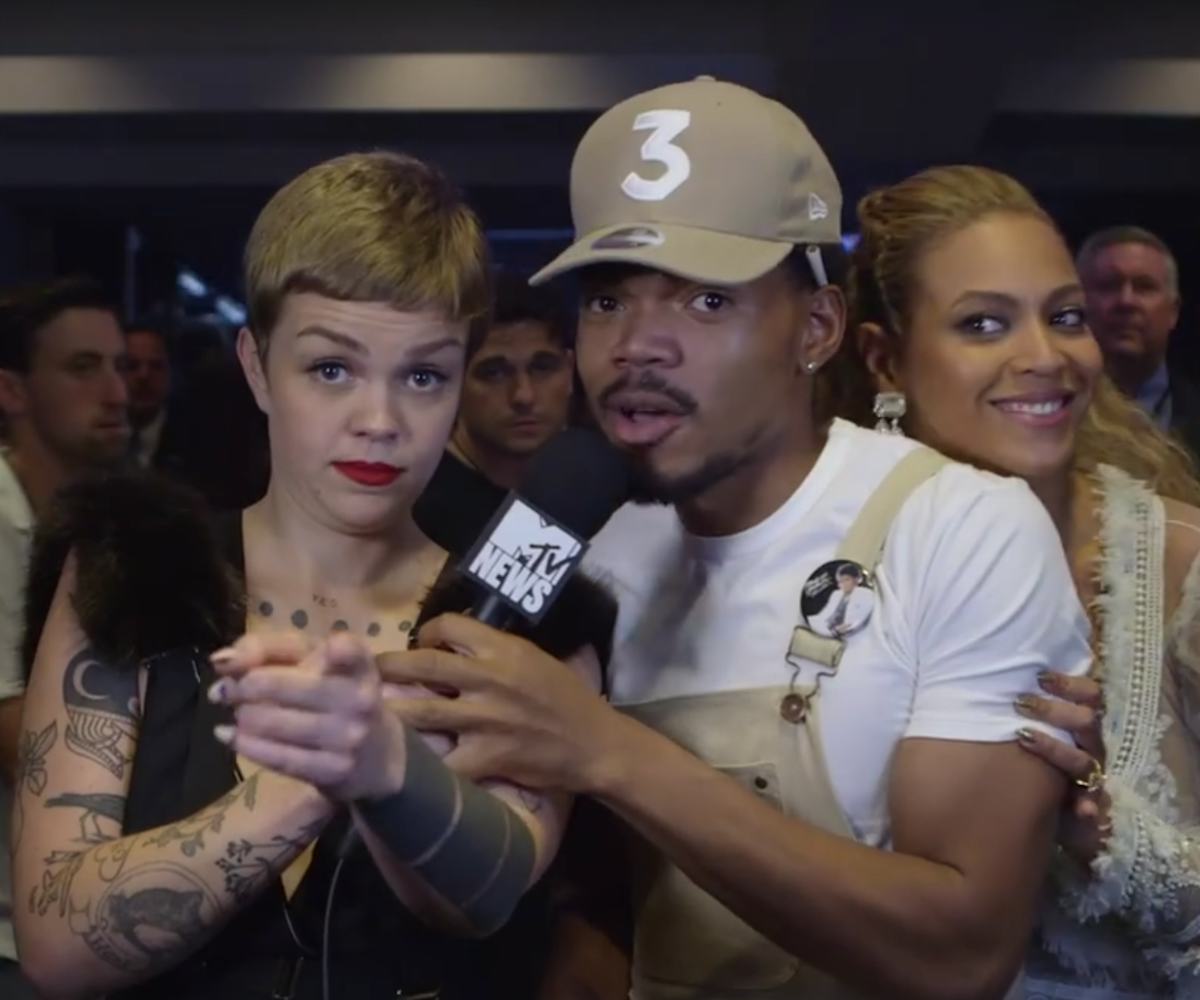 Beyoncé Video Bombing Chance The Rapper At The VMAs Is Pretty Much Perfect
If you had any doubt how much fun it is being Chance the Rapper right now, here's video proof. Chance was backstage at last night's MTV Video Music Awards getting interviewed by Perfect Pussy frontwoman and MTV host, Meredith Graves, when out of the ether came none other than Beyoncé. Instead of walking by, Bey snuck up behind Chance to give him a hug, because it's 2016, a year he happens to own. And even though Chance has kicked it with Beyoncé in the past, he still went full fanboy when he realized it was her, and geeked out appropriately. 
"That happened," an also-shocked out Graves said, before whispering something into Beyoncé's ear. "Oh, you're a Virgo," she replied. (Maybe they share the same birthday?) "I love your tattoos," Bey then told Graves, in an attempt to kill her right there on the spot. That's when Chance the Rapper bounded back on screen to remind everyone that he's won. "This is my life," he said, before disappearing into the distance to go live and live it.