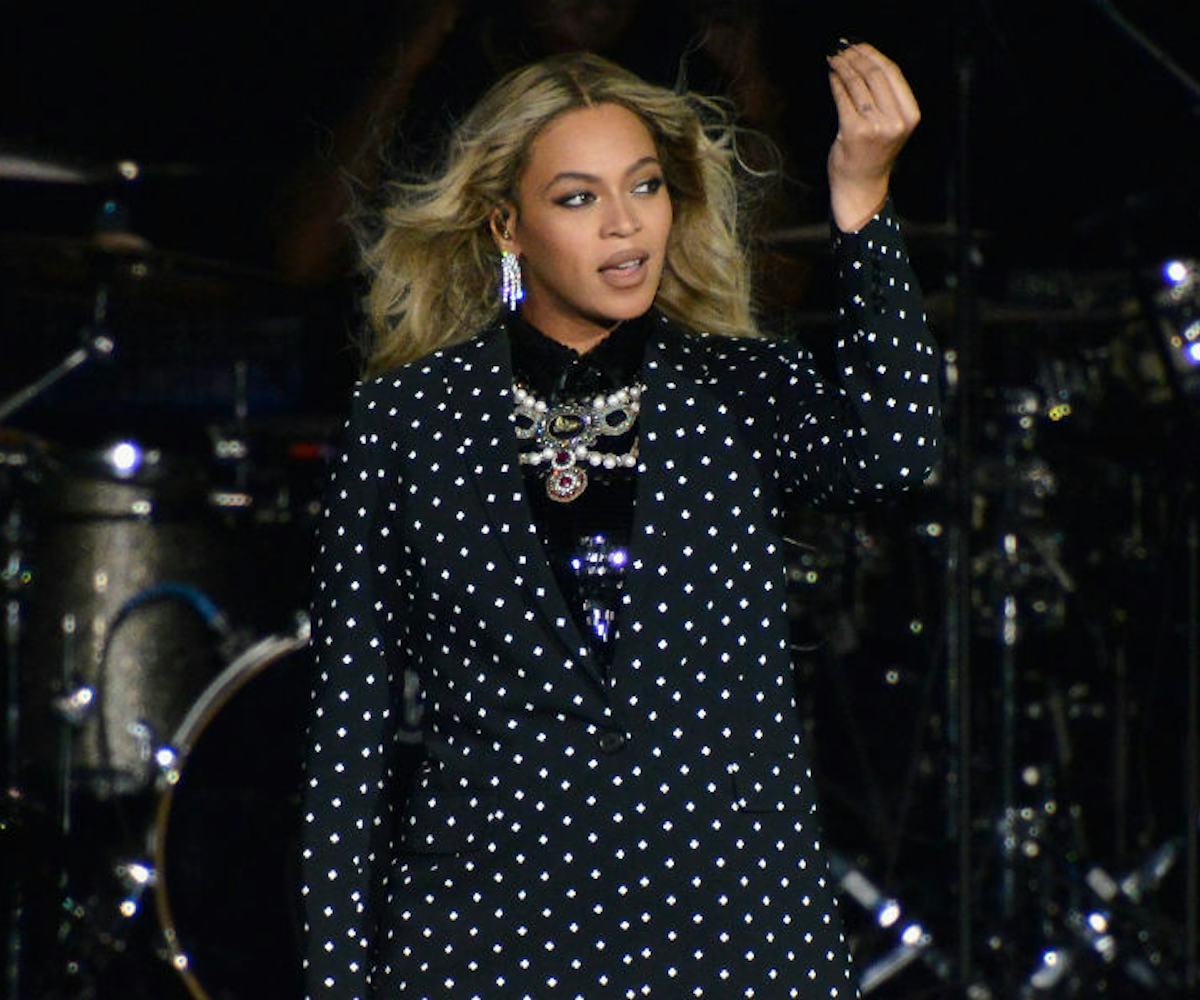 Photo by Duane Prokop/Getty Images.
Our Favorite Rapper Beyoncé Appears On New DJ Khaled Song
"Fuck it up and then leave"
We love a Beyoncé rap almost as much as we love a Rihanna one. She's been flexing her MC muscles since the '90s, showed them off most recently on Lemonade, and is sharing her talents again with the world on DJ Khaled's new song.
"Top Off" technically features other rappers (Jay Z and Future), but Bey is the only one we really care about. "I'm the only lady here, still the realest n*gga in the room," she comes on the track singing. Then, she dives into her too short verse where she shouts out "Free Meek" and drops this very humble line: "If they're tryna party with the queen/ They gon' have to sign a non-disclosure, ayy."
Now that we know for sure Beyoncé is spending time in the studio, we're hoping she's also there recording her new album. Have you gotten your Coachella tickets yet?