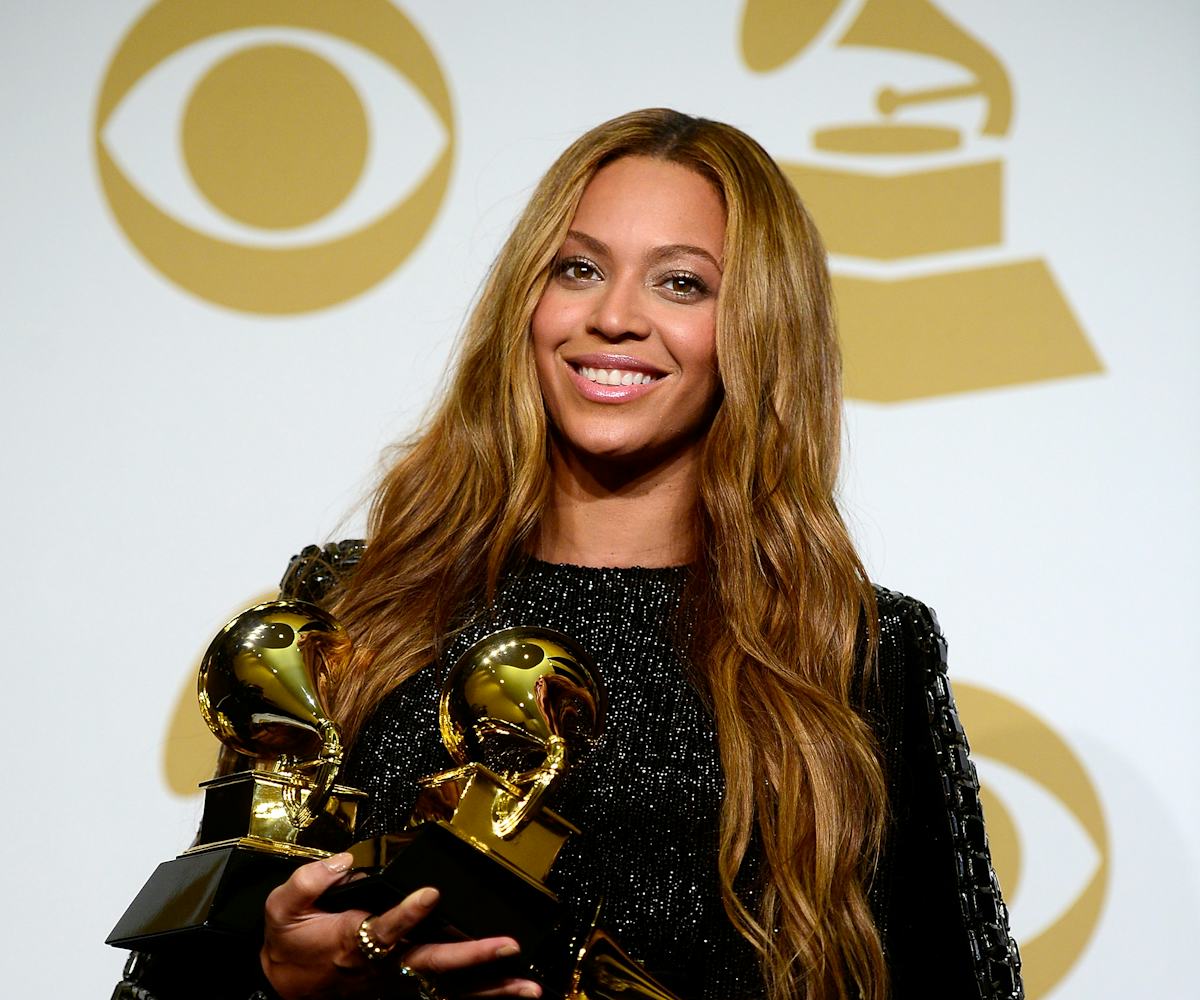 Photo by Frazer Harrison/Getty Images
Beyoncé Got Snubbed By The Grammy Country Committee
"Daddy Lessons" was rejected for a nomination
Despite the fact that Beyoncé completely owned the Country Music Association awards when she performed "Daddy Lessons" with the Dixie Chicks (a fact some may have forgotten about after CMA seemingly deleted all traces of the performance), the pop star will not receive a nomination in the country category for the Grammy Awards. According to the Associated Press, the committee from the Recording Academy rejected Beyoncé's request. This means that "Daddy Lessons" will not be in the running for Best Country Song or Country Solo Performance.
Many country stars like the Dixie Chicks, Blake Shelton, Dierks Bentley, and Karen Fairchild of Little Big Town have embraced the song with open arms and defended its authenticity to the genre. Oh, and did we forget to mention that Beyoncé is the first artist to be nominated in the award categories for rock, pop, R&B, and rap? So basically every other genre in the music industry is on board. 
You can't necessarily win them all, but Queen Bey deserves better. (Treat this icon with some r-e-s-p-e-c-t!) In case you're wondering about the reasoning, apparently, there's not enough twang in this tune for the naysayers. We don't like to fuel the fire, but this smells like one giant conspiracy...
Meanwhile, Beyoncé has already made history as the first woman to receive the most Grammy nominations ever. In total, she's racked up 62 nominations over the past 20 years. This year, Beyoncé is competing for nine Grammy Awards so the country committee can sip on that haterade.