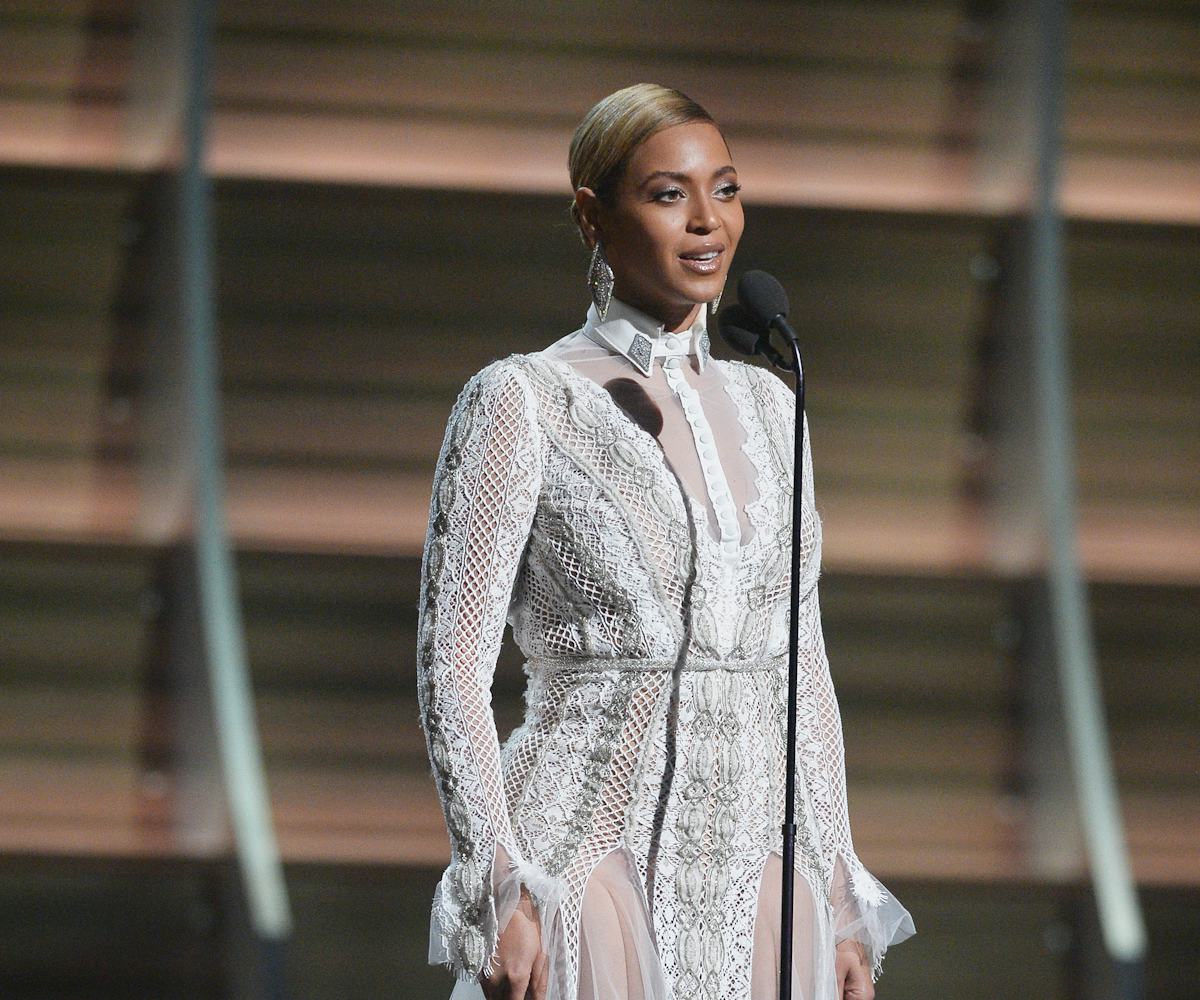 Photo by Kevork Djansezian/Getty Images.
Beyoncé Wore A Wedding Gown To The Grammys Because She's Beyoncé
Well that was a weird Grammys. Like, did you notice how almost no one showed up for it? There we were about midway through wondering where's Kanye, where's Rihanna, where's Beyoncé? As it turned out, Kanye was in New York Tweeting about Tidal, Rihanna was in attendance, but laying low because of bronchitis, and Bey…well, Bey was saving herself for a final, surprise appearance. 
Eschewing the red carpet and instead popping up on stage to deliver the Best Record Grammy (to Bruno Mars), Beyoncé stunned our souls in a white, lacy gown that was just about everything. She was god-like (well, more god-like than she usually is). 
Turns out it was no ordinary frock, though. As the BeyHive found out and Elle reported, it was a wedding dress from bridal designer Inbal Dror's 2016 collection. Yes, there are rules against this sort of thing—hard and fast rules. As it turns out, Bey transcends such rules. 
Either she just DGAF and went for the bridal look anyways because, heck, it's a beautiful dress, or she simply didn't know because such things aren't important to a Queen who can wear whatever the heck she wants. All we know is this is one of the most stunning, gorgeous things she's ever worn and her absence on the red carpet and in the audience was well worth the surprise. All she does is slay.
(Elle)