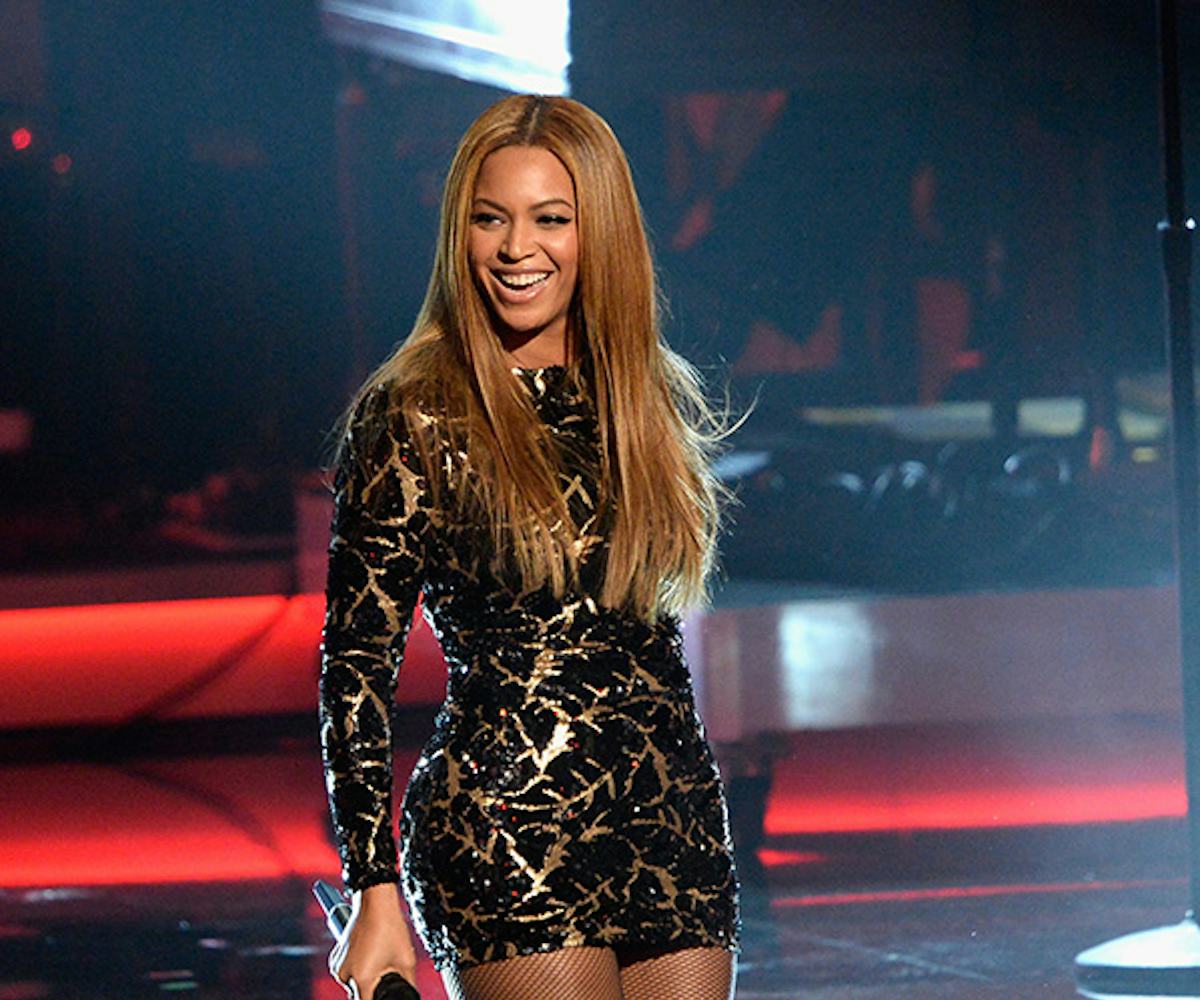 Photo by Kevork Djansezian/Getty Images
What You Need to Know About Beyoncé's Halftime Performance
queen bey at super bowl 50
The Super Bowl halftime show is a performance slot filled with potential to create internet sensations (see: Left Shark), reignite careers after a long break (see: Missy Elliot), and bring some of our favorite performers together (see: Beyoncé reuniting with Destiny's Child in 2013). So, the promise of a Beyoncé performance during Coldplay's Super Bowl slot tomorrow brings a whole lot of anticipation about what surprises we can expect. And according to The Beyhive, one of those surprises may just be a celebrity dance-off.
Since there is no world in which a dance-off between Bey and Coldplay frontman Chris Martin would take place, that means that another celebrity appearance is slated to happen. Maybe, just maybe, Lady Gaga will return to the stage after singing the National Anthem to help Yoncé recreate the iconic "Telephone" music video. Or, Channing Tatum will show up in a reprise of his Lip Sync Battle performance. However, there's also some talk of a whole new song being debuted, which brings even more possibilities.
Coldplay and Beyoncé will likely perform their collaboration, "Hymn for the Weekend," but this rumor could also mean that a solo Beyoncé track is on the way. What's more, Bey's new album has reportedly been finished since December, so the promise of a new song could point toward a whole lot more Yoncé in the near future.
But whatever happens, the halftime show is guaranteed to be a must-watch event, and since Beyoncé is known for pulling surprise appearances, announcements, and album-drops, the anticipation is at an all-time high.
(via Refinery29)