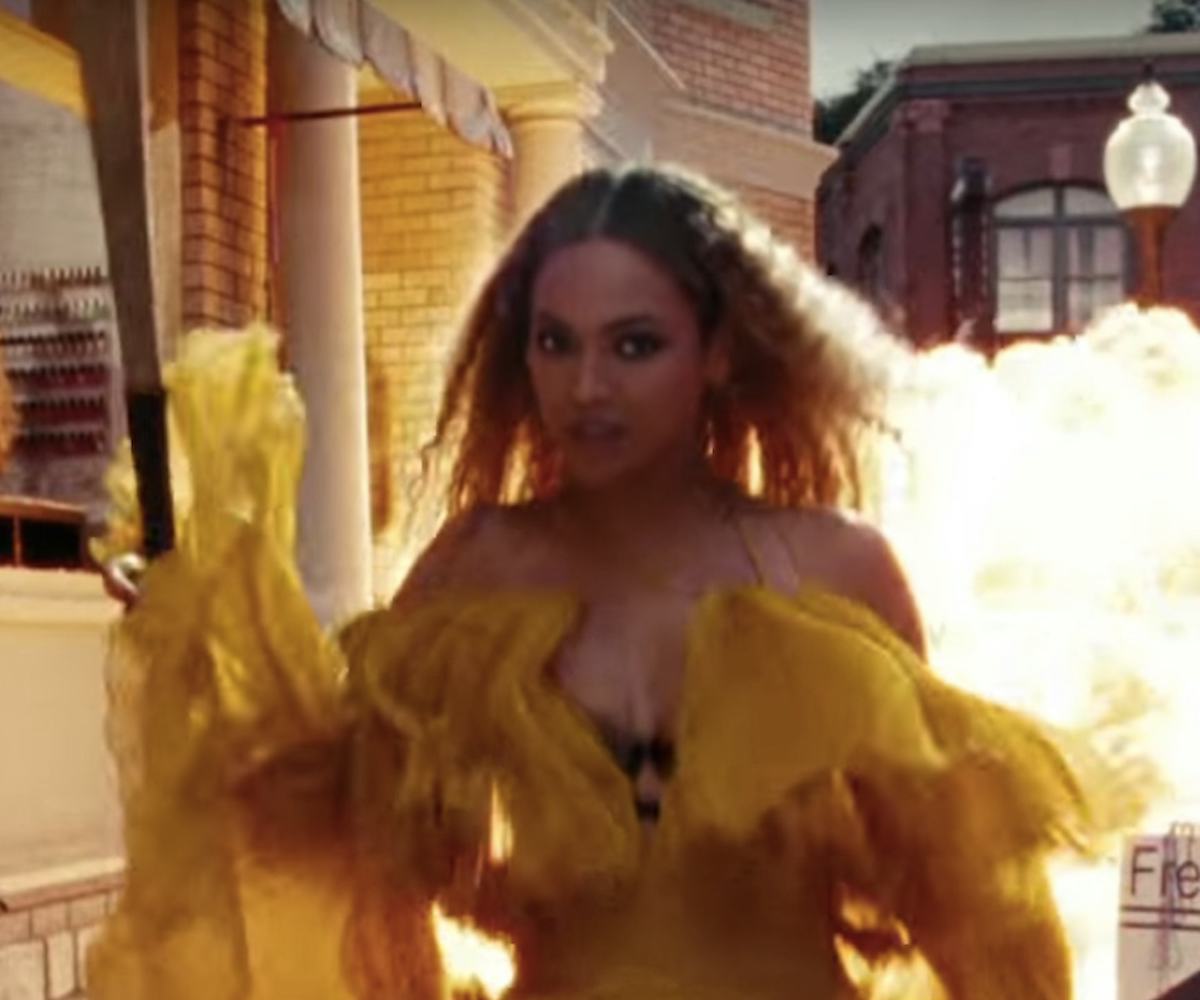 Image Via HBO
Beyoncé Drops A Second, Longer 'Lemonade' Trailer
And blows what's left of our minds
Early last weekend, Beyoncé and HBO teased their joint, upcoming special Lemonade. While details are still scarce about what exactly Lemonade is (or for that matter, isn't), it's coming across as a once-in-a-lifetime sort of situation for the millions who bow down to Bey.
Last night, the two mega brands upped the ante with a longer trailer for Lemonade that is even more mysterious and searing than the first. While it still features Beyoncé, in fur and leaning on a car (we think), there is so much more on display here than before. Check it out.
Breathtaking and dangerous, yes? With visuals as stunning, smart, and provocative as those we saw in the brilliant "Formation—a style that reminds us of Matthew Barney's work and a voice-over that sounds like it's ripped from a Terrence Malick film—there's no question that whatever Lemonade is, it's likely going to be Beyoncé's most ambitious visual project yet. The images of Bey walking around, swinging a bat, with things exploding behind her are of particular interest. 
And still, the questions remain: Is Lemonade a short film? Is it a single video? Is it something even better? Most importantly, will the Lemonade debut mark the moment when her long-awaited Formation album finally, finally lands in TIDAL? So far, it looks like the only way to know is to tune into HBO Saturday 9pm EST with the rest of the international Beyhive.