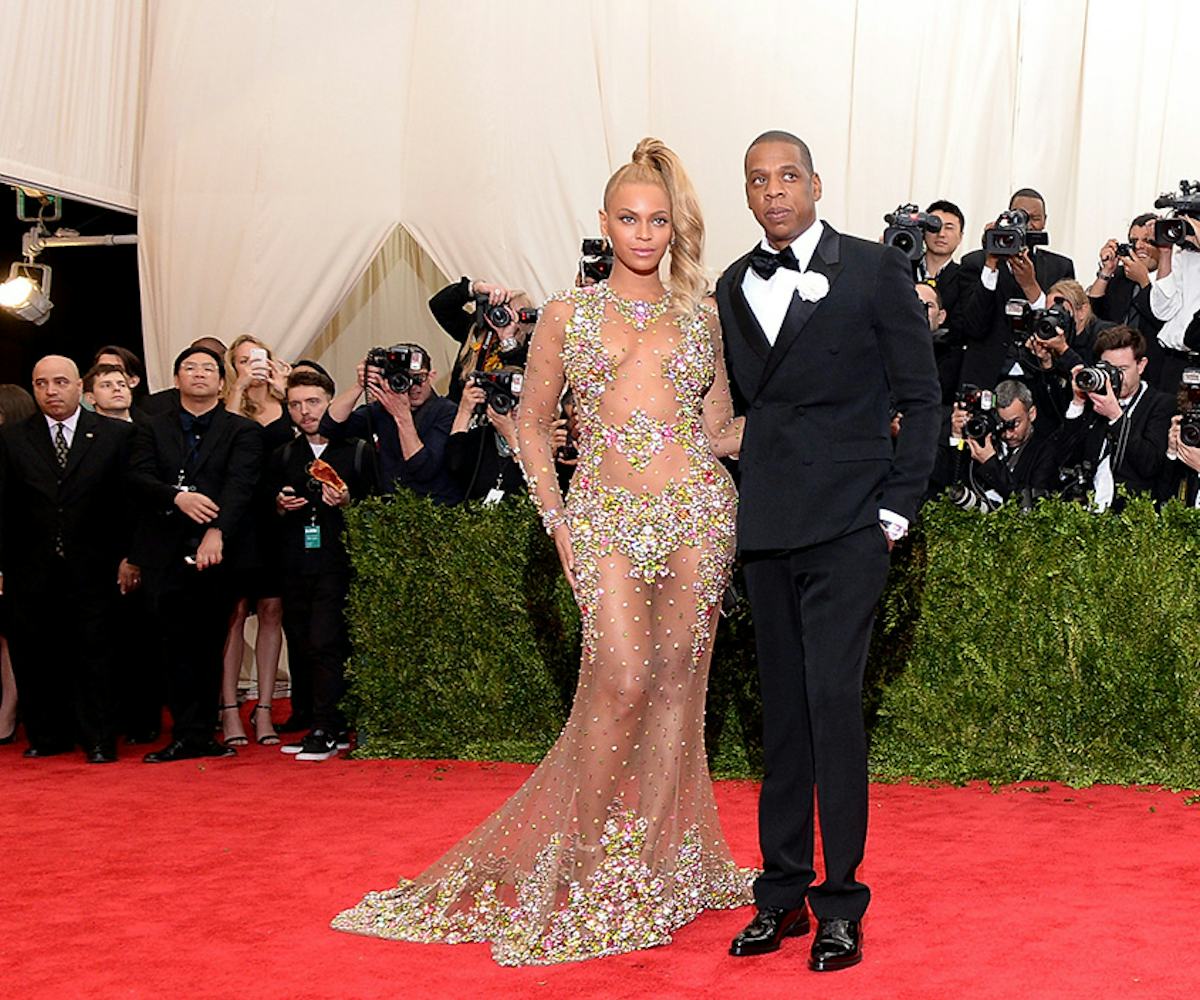 photo by Dimitrios Kambouris / Getty Images
beyoncé + pizza collide on the met gala red carpet
our two favorite things ever
On the red carpet at Monday's Met Gala, our two biggest obsessions collided: Beyoncé, and pizza.
After Beyoncé arrived fashionably late, one dude in the crush of photographers decided to bust out the slice he had stashed away in his back pocket. And while the biggest pop star in the universe—wearing the most wow dress of the night, mind you—commanded all the attention around her, the only thing our man could focus on was the slice of pepperoni pizza he was in the process of inhaling. Not mad at that all. 
This marks the latest chapter in Beyoncé's well-documented history with pizza. Other milestones include the time she wore a pepperoni pizza print from head to toe, the time she and Jay Z stopped off for a pie during a 2004 Italian vacation, the time she ordered pizza for fans waiting in line for one of her concerts, and of course the time three Beyoncés hurtled through the galaxy on a psychedelic pizza spaceship.