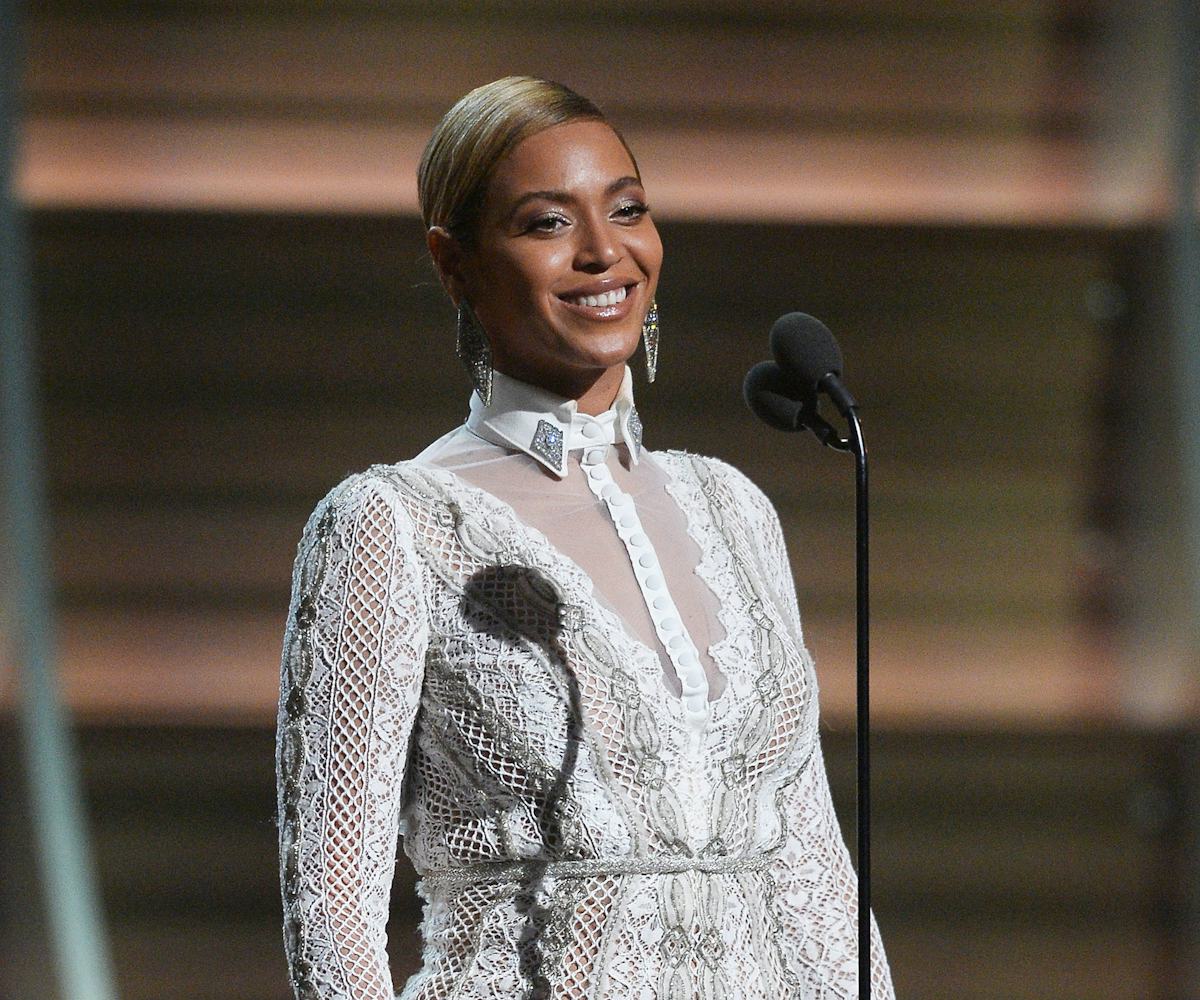 Photo by Kevork Djansezian/Getty Images.
Beyoncé Wants To Change The Conversation About Women's Bodies
"It's not about perfection"
In addition to announcing her upcoming activewear line, Ivy Park, last week, Beyoncé is also gracing the cover of Elle's May issue. The glossy's digital version just came out today and contains an exclusive interview with The Queen. There, she reveals her thoughts on feminism and how she has hopes that Ivy Park will "help women love their bodies."
During the interview, she also talks about how she wants to see a shift in how women talk and feel about their bodies. "It's really about changing the conversation. It's not about perfection," she told the magazine, out on newsstands tomorrow. "It's about purpose. We have to care about our bodies and what we put in them. Women have to take the time to focus on our mental health—take time for self, for the spiritual, without feeling guilty or selfish. The world will see you the way you see you, and treat you the way you treat yourself."
The new line, which will drop sometime this month, goes hand-in-hand with her views on women's bodies and self-love. "It's really the essence: to celebrate every woman and the body she's in while always striving to be better. I called it Ivy Park because a park is our commonality. We can all go there; we're all welcomed. It's anywhere we create for ourselves. For me, it's the place that my drive comes from. I think we all have that place we go to when we need to fight through something, set our goals and accomplish them."
Her Ivy Park announcement has already caused a feud with activewear brand Lululemon, who quickly backtracked from the comments they made about the possibility of her copying them after the BeyHive began to attack the label with stinging remarks. Further proof that there's no messing with Queen Bey and her loyal hive. 
You can read the rest of the teaser interview, here.