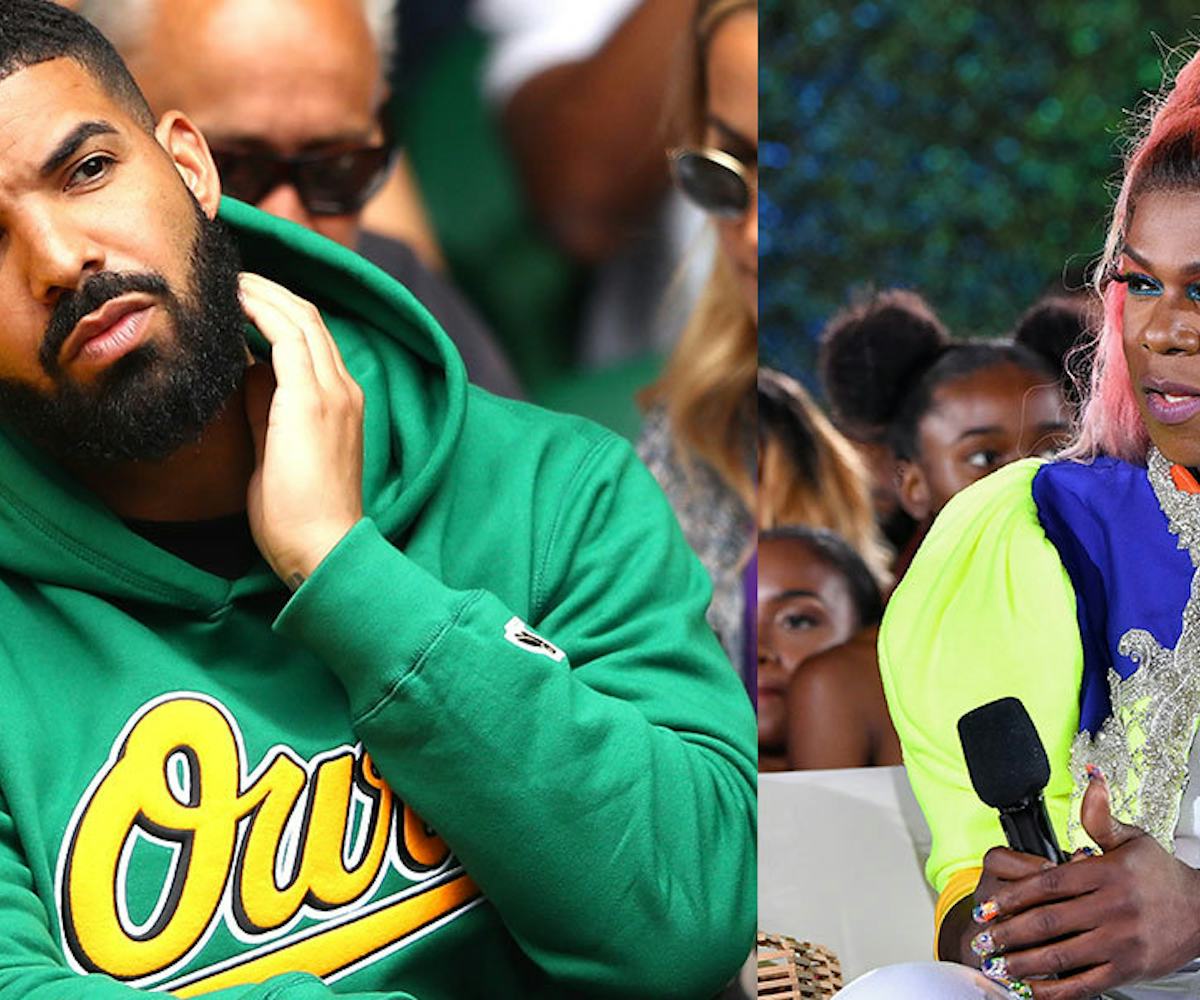 Photo by Michael Steele/Getty Images; Photo by Paras Griffin/Getty Images for BET.
People Are Upset Big Freedia Had To Reach Out To Drake For "In My Feelings" Video
Following the "Nice For What" snub
Back in April, some fans were pretty upset that Big Freedia—whose vocals open up Drake's "Nice For What"—wasn't featured in the video. This month, the New Orleans bounce queen has a cameo in "In My Feelings" video, but some people were upset to learn that she had to reach out to the rapper to be featured, and not the other way around.
She tells TMZ in a video that she hit Drake up once she found out he was in her city following the "Nice For What" snub. "And he was like, 'I just got here. Why don't you come through? We're shooting a video tonight. I want you to get a few cameos.' So I did that," she says. Freedia says her "In My Feelings" cameo was his way of making amends, but the news still didn't sit too well with some people on Twitter.
Regardless of any disappointment from fans, Freedia says her (very brief!) appearance in the video is a step in the right direction. "I think that other artists out there should feel the same way, that no matter what your background is—no matter if you're a gay artist—that we can be able to be there just as anyone else," she tells TMZ. In a different interview with The Fader, Freedia shares that credit is important, but her ultimate goal is to help put New Orleans on the map. "I'm happy with the check," she declares. New Orleans is the primary location for "In My Feelings" and Beyoncé's "Formation" video, which Freedia also makes a vocal appearance on. We'd say she's doing a pretty good job so far.