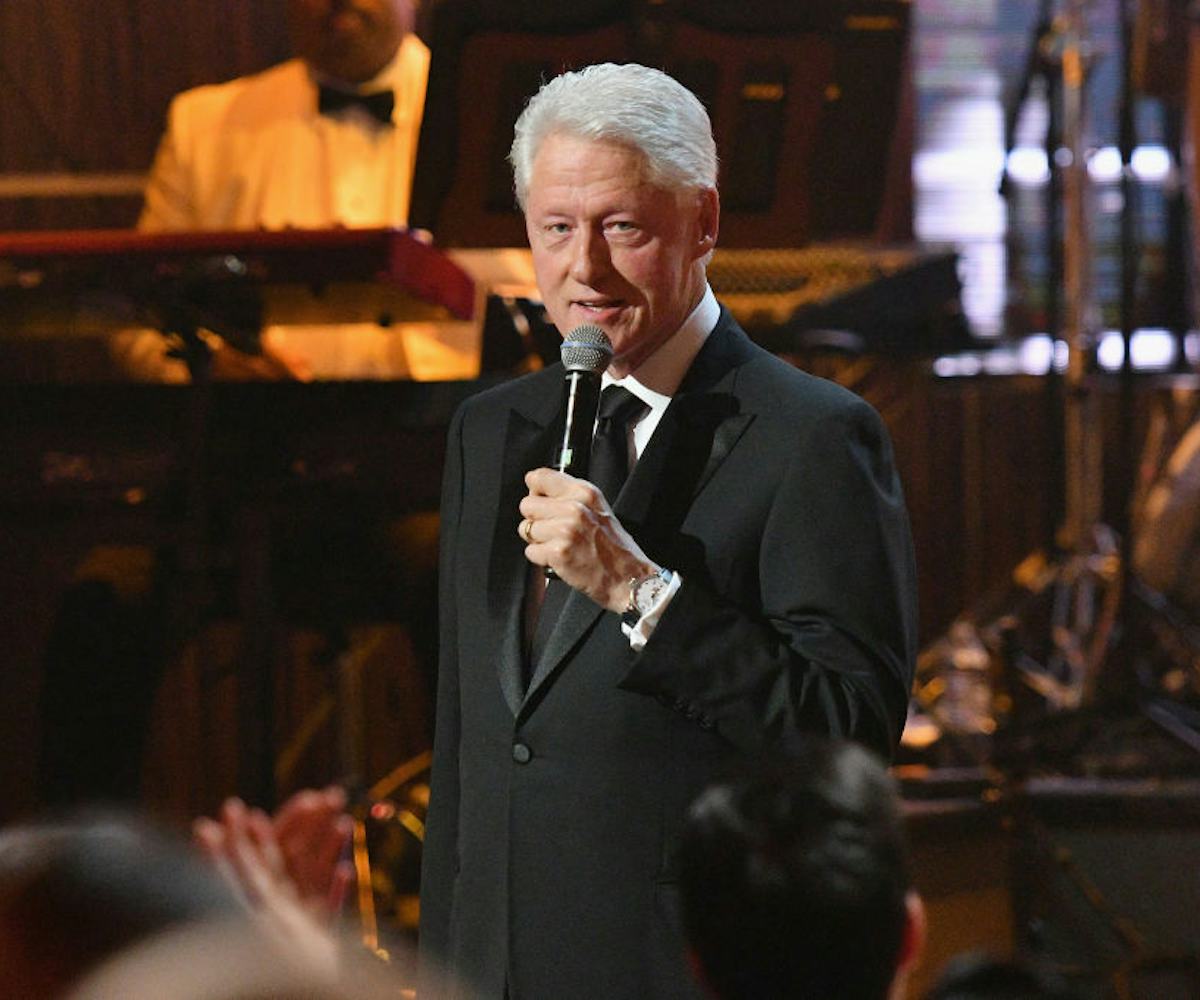 Photo by Mike Coppola / Getty Images
Hollywood Is Going After Bill Clinton's New Mystery Novel
Surprise, it's about a president
In presidential news that does not involve the implosion of democracy as we know it, Bill Clinton has written a mystery novel with James Patterson! And he's shopping it around! Everything is back to normal! Just kidding, but the mystery novel part is true. The 43rd POTUS has actually teamed with one of the best-selling authors of his generation to co-author a book called The President Is Missing, which won't be released until June of next year. Plot details about the book are basically non-existent at this point, but based on the evocative title alone, we can surmise that it will be about a U.S. president who is missing.
The property is so fire that a bidding war has already begun in Hollywood for the rights to the book, with some of the industry's biggest players involved, including Steven Spielberg, George Clooney, and J.J. Abrams, who will all be meeting with the duo. 
Clinton has said that the book will provide "insider details that only a president can know." Clinton also said that writing the book was also a trip down memory lane, of sorts.  "Drawing on what I know about the job, life in the White House and the way Washington works has been a lot of fun," he said. Which is strange, because lately there has been nothing fun about the way Washington works. Boom.