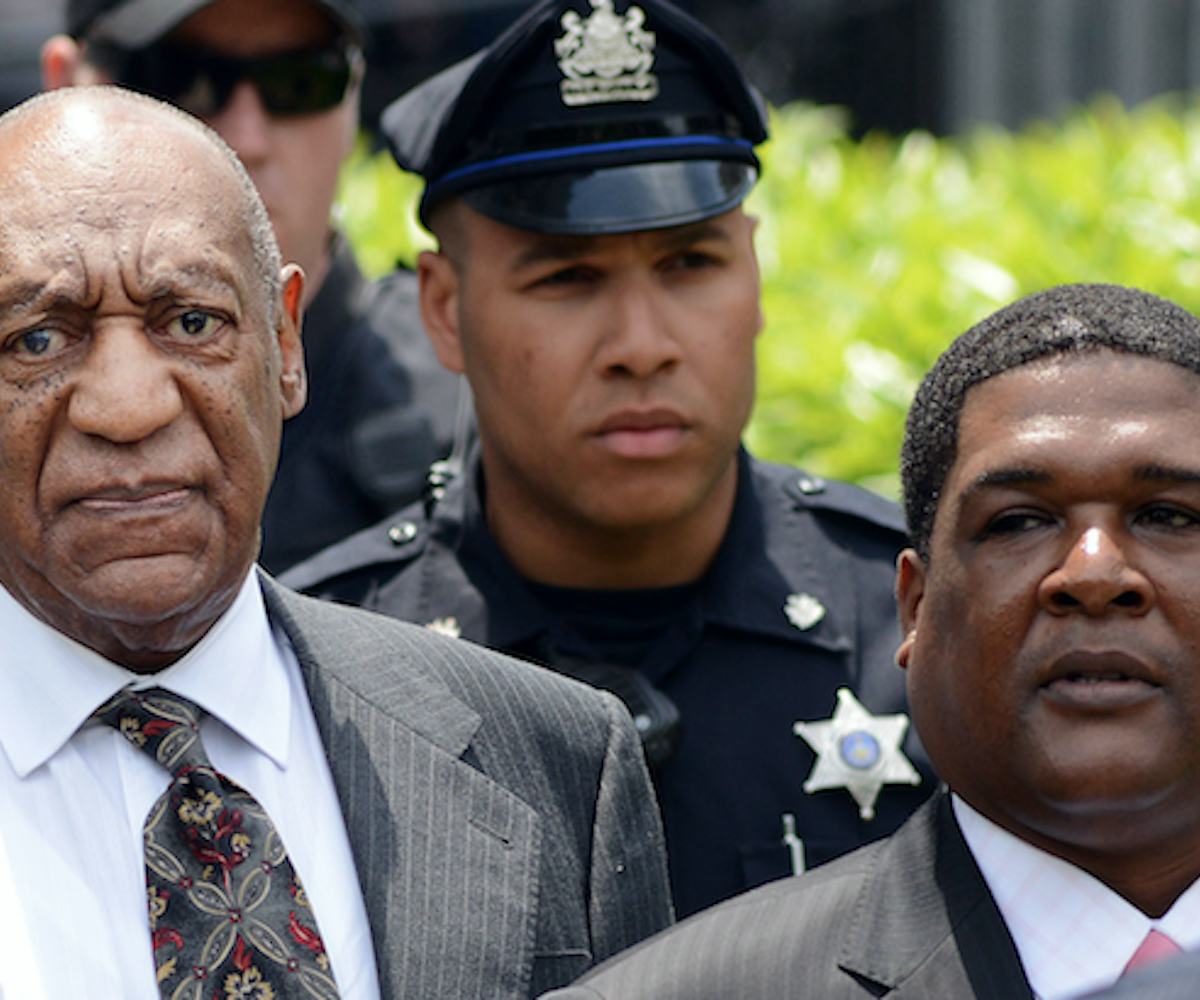 photo by William Thomas Cain / getty images
Bill Cosby Has Been Convicted Of Sexual Assault
It's a victory for the MeToo movement
After years of accusations, Bill Cosby has been found guilty of sexual assault. The Wall Street Journal reports that a jury found the 80-year-old comedian-actor guilty of three counts of aggravated indecent assault—penetration with lack of consent, penetration while unconscious, and penetration after administering an intoxicant—against Andrea Constand. He is now facing up to 10 years in prison for each count.
The decision comes nearly a year after Cosby's first trial, which ended in a mistrial after jurors could not come to a verdict regarding allegations that the actor drugged and assaulted Constand in his home in 2004. She is one of the 60-plus women who have accused Cosby of abuse.
Cosby's defense team argued that their interaction was consensual and that Constand was a "con artist who wanted a piece of Cosby's fortune." WSJ also notes that trial focused on testimony from Constand and her mother, who testified that Cosby "later apologized to her for his behavior." In 2005, Cosby paid Constand $3.38 million to settle a lawsuit in which she accused him of assault, though he didn't admit to the abuse. AP News cites that prosecutors used Cosby's past admissions about giving sedatives to women he wanted to have sex with, as well as the testimony of five other women, to help support Constand's case. The publication also notes that while he could serve the maximum sentence, he will most likely receive a shorter sentence which could still put him behind bars until his death.
CNN cites that the Cosby trial is the first celebrity trial in the wake of the #MeToo movement.