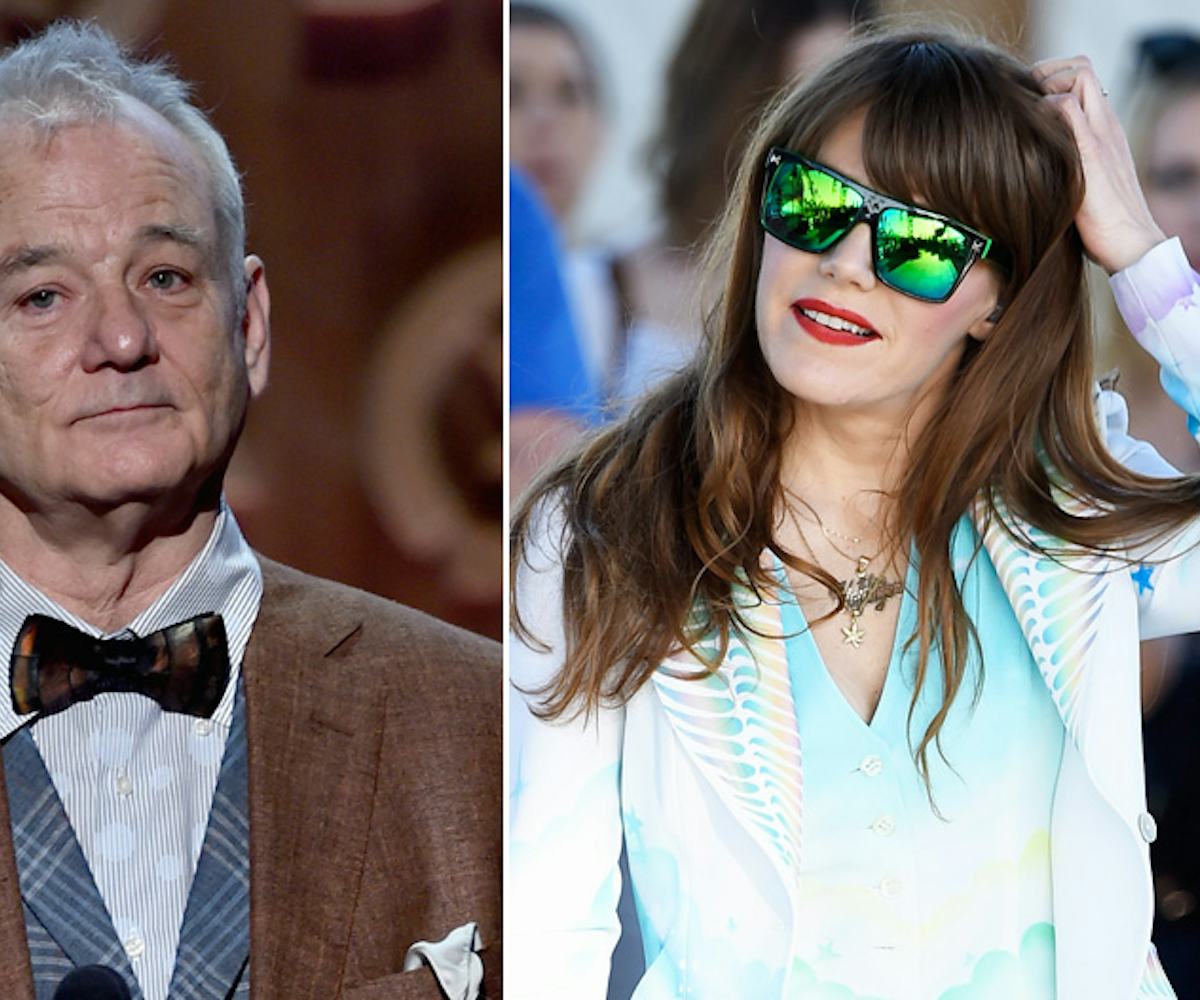 Photos by Alberto E. Rodriguez & Frazer Harrison / Getty Images
No, Bill Murray Is NOT Dating Jenny Lewis
Bill Murray and former-child-star-turned-singer Jenny Lewis have been spending a lot of time together lately—so much so that some people have speculated that the two might be dating. Last night, Murray threw a party in New York to celebrate his new film, Rock The Kasbah. In its report on the scene, the love-it-or-leave-it Page Six referred to Lewis as Murray's "current younger love interest" and "special friend." The internet has gone and run with the story.
Thing is, an anonymous source tells us that Murray and Lewis are "just friends and musical collaborators," and that the singer remains with her long-time boyfriend and bandmate, Jonathan Rice. Granted, if Lewis and Murray were indeed a match, hipsters everywhere would been quite right to lose their minds. But it isn't so.
But, hey, at least Lewis is part of a fake rock documentary promoting Murray's new film, Rock The Kasbah, and will also make a feature appearance in his upcoming Netflix holiday special, A Very Murray Christmas. So, we've got that going for us.