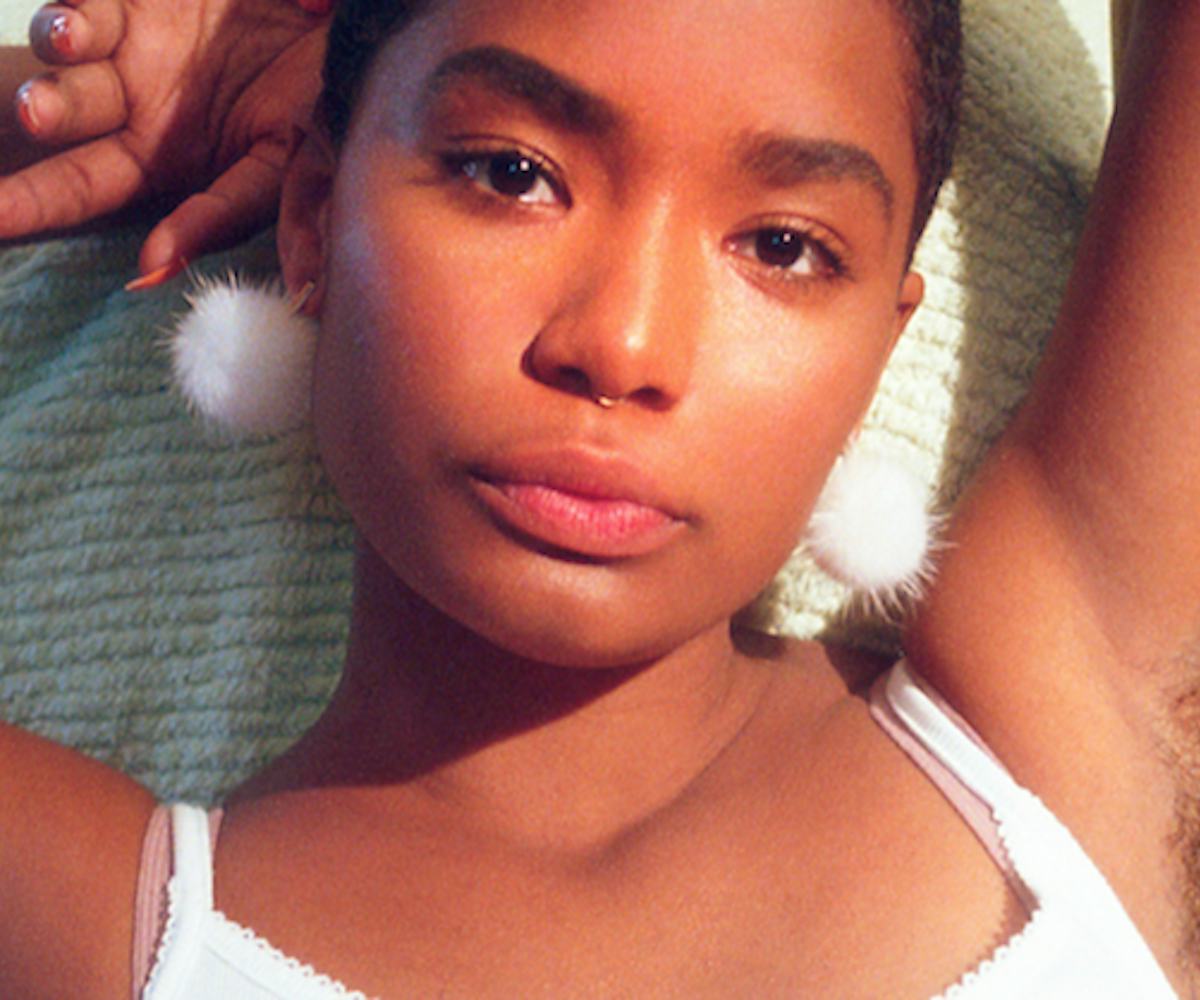 Photo courtesy of Billie
Billie Released A Shave Campaign That Actually Shows Female Body Hair
"Shaving is a choice—it's your hair and no one should tell you what to do with it"
For more than a century, razor brands have never shown actual hair in commercials. Yep. These razor advertisements show women "shaving" smooth, hairless legs. Pretty unrealistic. Enter female-run razor brand Billie.
As part of its "Project Body Hair" campaign, the brand highlights that shaving is a choice. Directed and shot by photographer Ashley Armitage, the campaign features a diverse group of women with body hair pretty—some going for the razor, others opting to stay au naturale. In between close-up scenes of women stroking, admiring, and even blow-drying their body hair, text graphics read, "Hair. Everyone has it. Even women," and "The world pretends it doesn't exist, but it does. We checked." To make the campaign even more powerful, the video features the song "Tomboy" from the beloved Princess Nokia.
According to the brand, the campaign was inspired by the lack of representation of female body hair on the internet—including stock photo sites. With this goal in mind, Billie is donating all photos from Project Body Hair to stock photo site Unsplash, bringing more realistic and diverse images of women to everyone on the web. And the brand isn't stopping there. Billie will be crowdsourcing images of women with body hair directly to its website using the hashtag #ProjectBodyHair. "We have always said shaving is a choice—it's your hair and no one should tell you what to do with it," says Billie co-founder Georgina Gooley.
Photos courtesy of Billie
While the brand is still showing women getting rid of body hair, the inclusion of it in the campaign alone is a positive step for the beauty industry. Billie is the first razor brand to take a backseat and let women be the drivers in control of their body hair. And, it's pretty damn cool. Watch the campaign, below.