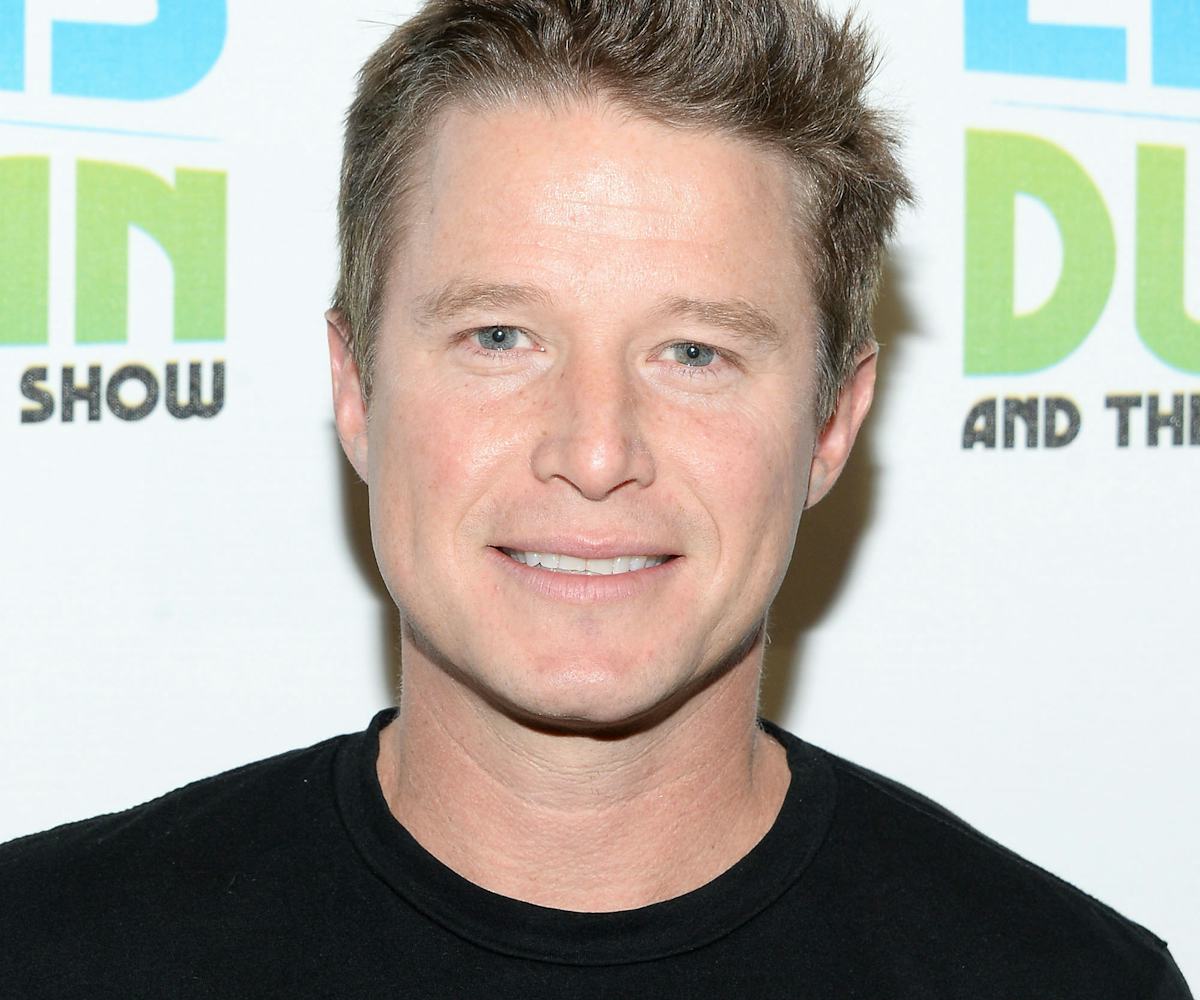 Photo by Ben Gabbe / Getty images
It Looks Like Billy Bush Will Not Be Returning To NBC
On Monday, we reported that Billy Bush had been suspended from the Today show after audio leaked last week in which Bush and Donald Trump shared a lewd exchange about women in 2005. We said, at the time, that while NBC had not officially let Bush go, it was highly unlikely that he would ever resume hosting the network's most lucrative franchise. 
On Tuesday, multiple outlets reported that NBC has indeed decided to move on, with CNN's Brian Stelter writing that Bush is "effectively already gone." According to an earlier report from People, Bush is inconsolable over the release of the tape, and many observers believe the veteran host won't be able to recover. 
"Obviously I'm embarrassed and ashamed. It's no excuse, but this happened 11 years ago—I was younger, less mature and acted foolishly in playing along. I'm very sorry," Bush said in a statement before his initial suspension was announced Sunday. 
The fallout from the tape's release has been cataclysmic for those involved, as it's claimed Bush's career and thrown Trump's campaign into turmoil as well. 
Some former colleagues, however, have come to the disgraced star's defense. "I don't even know where to begin with all of this," said Kit Hoover, who hosted Access Hollywood with Bush. He continued: 
The tapes are inexcusable. But I'm watching this tape and I'm watching this person — those tapes were a decade ago and it was seven minutes of someone's life. And all I can tell you is what I know and the person that I sat next to for the last six years, and that person for me is a totally different person. He always treated me with kindness, such respect. He treated me like an equal from day one, and I think anybody that watched our show at home and saw us together knew how much he rooted for me, and [was] really always in my corner, and there's really a teamwork with both of us out there.
Nancy O'Dell, another one of Bush's former co-hosts and the woman believed to be at the center of the conversation between Bush and Trump, also released a statement, although she didn't mention Bush specifically. She said:
There is no room for objectification of women. The conversation has got to change because everybody deserves respect no matter the gender or setting. As a mom, especially our young girls need to know that their hard work, their achievements, their intelligence, their heart are most important and those things will not go unnoticed.
We'll update this article as soon as we get an official confirmation from NBC.