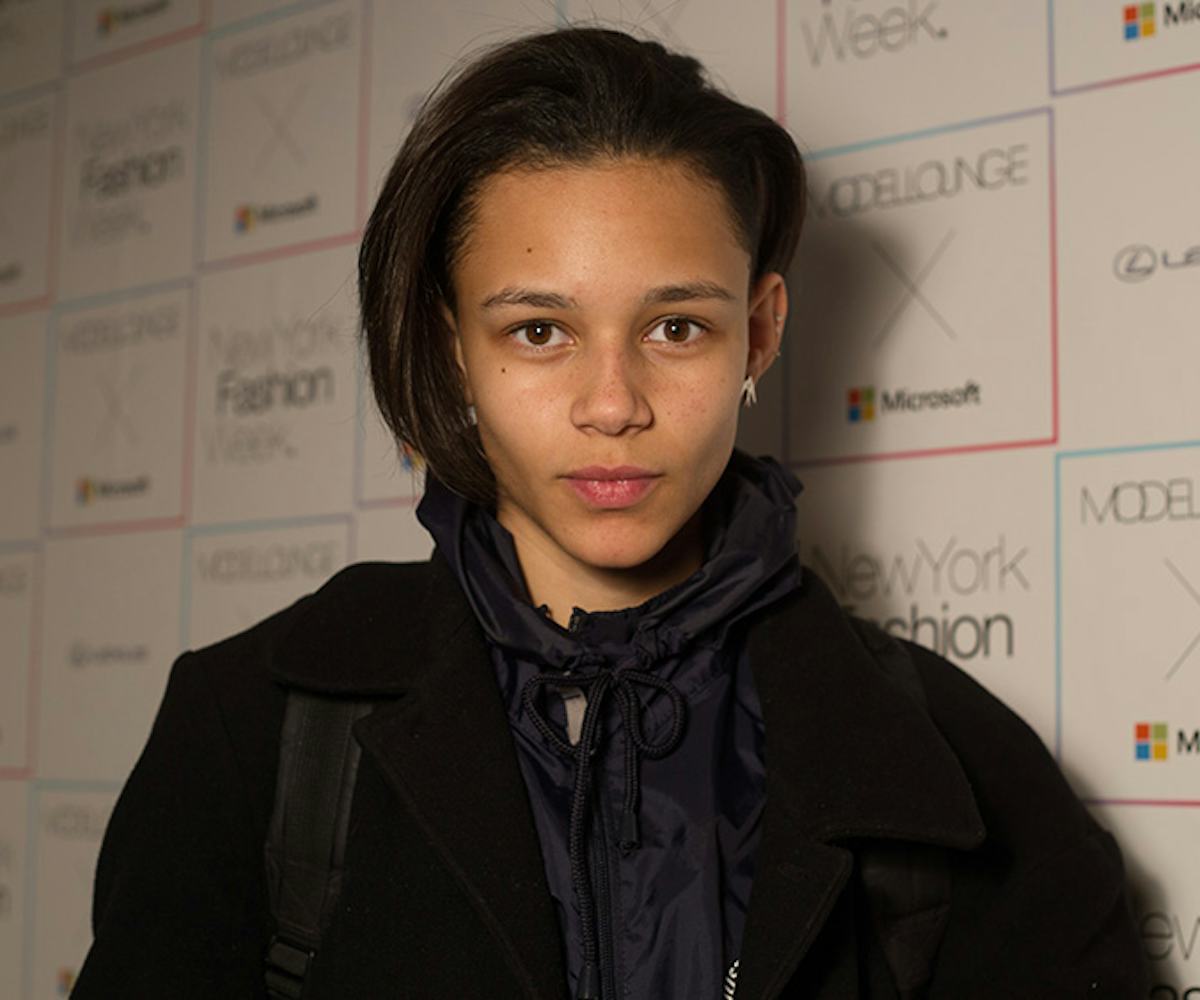 meet the models
get to know binx walton, kelly mittendorf, and irina nikolaeva.
Fashion week is all about the designers, but we also love to take some time to catch up with the models. We stopped by the
last week to chat with three of our fave girls who are sure to make a splash this season. We're talking about Binx Walton, the latest face of Celine, Irina Nikolaeva, who's posed for Proenza Schouler and Versace, and Kelly Mittendorf, the Arizona native who burst onto the scene with a Prada campaign. 
We can't wait to see what these girls are up to next (we know it's going to be big), but for now, click through the gallery to get the lowdown on what movies, music, and fashion trends the models can't get enough of.
Kelly Mittendorf (left),
Have you read any great books recently?
I actually just finished reading Grace Coddington's book. I was in Morocco last week, and so I got to hang out by the pool and finally have the time to work my way through it. It was so good. I feel like I'm a year late, but I made it through!
What music are you currently obsessed with?
RIght now I'm really listening to a lot of The Black Keys because it's interesting enough that I'm not gonna fall asleep on the subway, but it's nice enough that it fits my style.
So what's your go to outfit when just walking around not going to go-sees?
When I'm not doing castings, I wear pretty much the same things as when I'm doing castings: Leather pants, t-shirt, and a blazer or jacket, or a little dress and tights. It doesn't really change for me, I'm lucky.
Binx Walton,
Are you reading any books during fashion week?
Yeah, I actually just started The Alchemist. It's really good. It's about a boy who's finding himself in the desert, and finding his true callings.
What's your favorite movie? 
That's so hard! I like
Bend It Like Beckham
from when I was a kid or
Kicking and Screaming
with Will Ferrell. I like really stupid movies, like
Talladega Nights
. That's a funny one.
What kind of music are you listening to to get yourself pumped? 
I'm listening to a lot of Mac Miller, a lot of Odd Future, a lot of King Crule, and Lights. 
Irina Nikolaeva,
What music do you like to jam out to?
I like a very different, wide range of music, starting from Beyonce and Rihanna when I feel good, and ending up with Pink, Linkin Park, or The Smiths. There is an application called StereoMood where you can find different types of playlists for different moods. It's just nice as a background music if you're doing something at home.
Do you have any style icons?
I really like Gwen Stefani. I can't say I have any style icons or that I would really follow the style of a certain person, but I really like how she dresses. And I like Lea Seydoux. She's really nice.
What do you do in your free time?
Hanging out. I'm also writing articles for Russian
Vogue
now. I started as a blogger for them and for some other different websites, and so I'm very grateful to work for them.