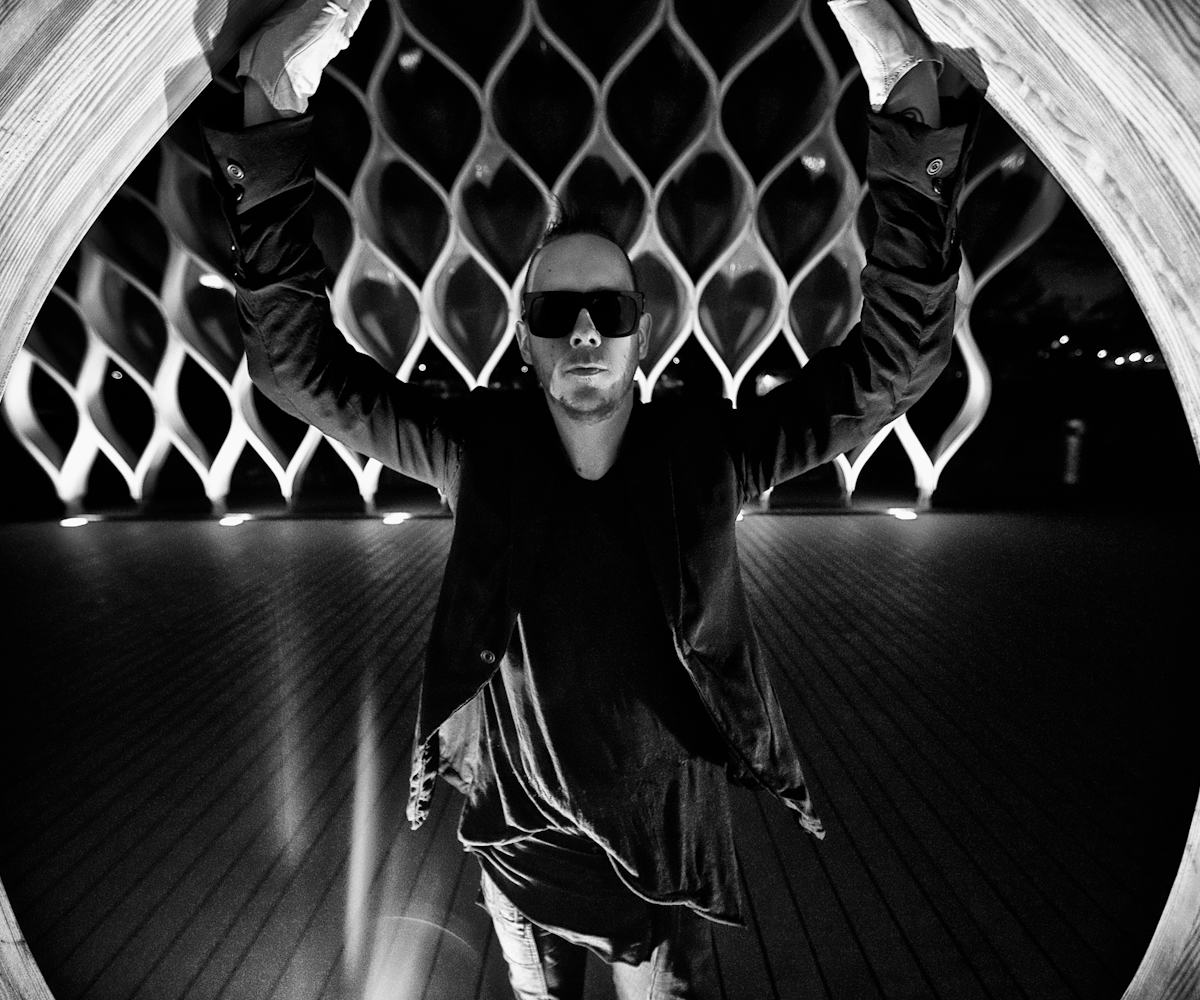 Photo by Matthew Reeves
Black Asteroid Makes His Big Music Video Debut With A "Howl"
Big things to come from Bryan Black's solo project
Black Asteroid is Bryan Black's newest contribution to the music world. Originally one-half of acclaimed duo MOTOR—as well as once Prince's sound designer and keyboard tech at Paisley Park Studios—Black is now re-entering the music world solo with a fresh take on techno. Today, we're premiering his debut music video for the track "Howl," featuring Zola Jesus off his forthcoming album, Thrust.
Director Sebastian Mlynarski is the mastermind behind the intriguing world built in the visual. Through mirroring a desolate landscape, as if in a trippy Rorschach test, along with quickening jump cuts, Mlynarski achieves his goal of marrying Jesus into the surrounding terrain so that they exist as one. Black shares his own approach to the single and video with us, describing his vision for working with Jesus. The two artists initially connected over experimental techno after touring together in 2014:
Shortly after the tour, we recorded a song together and set about making a video in Iceland. Visually, the alien landscape of Iceland perfectly suited the song. For me, a song isn't complete until there is a matching video or graphic—it needs to be a complete package. I feel like we have taken techno into another time and space with this song, which is always exciting.
Let Black Asteroid and Jesus reel you into their imagined world through their icy cool music video, below.