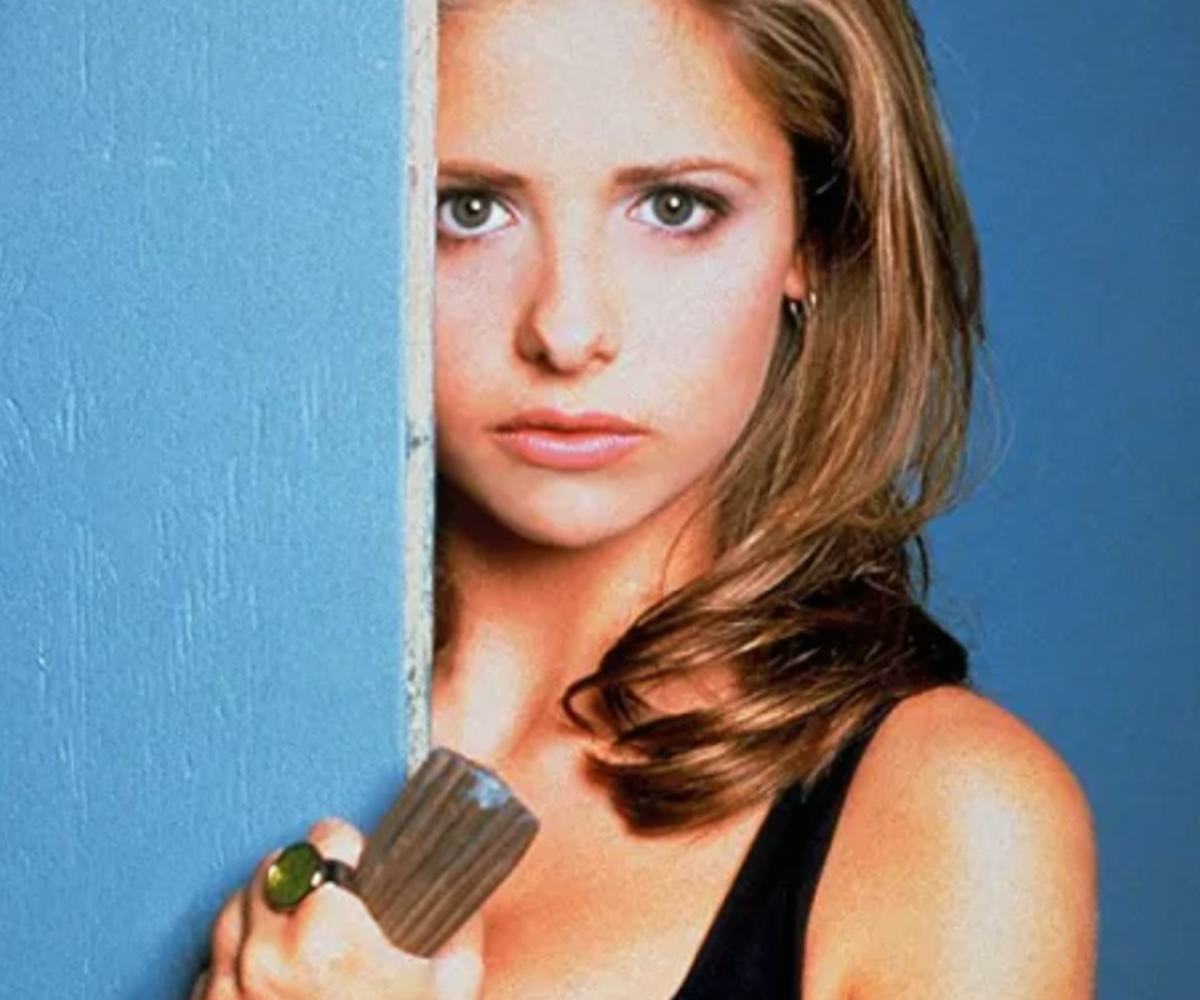 Photo Via Fox 21 Television Studios.
Black 'Buffy The Vampire Slayer' Reboot Criticized As A "Hand-Me-Down"
Some aren't happy with the news
Over the weekend, FOX 21 Television Studios confirmed that a reboot of beloved supernatural classic Buffy the Vampire Slayer is currently in the works. But how are the producers planning on "updating" it for contemporary television? According to Deadline, they want to make titular lead black. 
"Like our world, it will be richly diverse, and like the original, some aspects of the series could be seen as metaphors for issues facing us all today," they told the publication, noting that nothing is set in stone quite yet. What is known is that original creator, Joss Whedon, will be back to executive produce alongside new showrunner and writer, Monica Owusu-Breen. And while the show will be modern-day set and helmed by a black woman, they do plan on sticking to the original mythology of the show. And this is what has some critics upset. 
As Candice Frederick outlined for SlashFilm, taking "an already existing white film or TV show and remake it with minority actors in roles immortalized by white talent" isn't exactly progress—in fact, it's a "hand-me-down."
"What's insulting is the thought that we're supposed to be happy with whatever representation we get, without understanding that what we crave and demand goes far beyond the simple presence of a person of color on screen," she writes. "It's about substance. It's about the opportunity for an actor or actress of color to be able to stand on their own merit and not in the shadows of their white predecessor. It's about the importance of highlighting original stories by and featuring talent of color—without presenting it through a white gaze." 
Frederick also points out that we already have a wide variety of original superhero programming helmed by POC actors, such as Black Lightning and Luke Cage. So why can't we get an original series about a brand-new slayer? Especially when original stories about black women vampire slayers already exist. Just look at Octavia Butler's Fledgling or L.A. Banks' The Vampire Huntress Legend, as pointed out by Princess Weekes at The Mary Sue.
A similar vein of thought has also emerged online, with others saying that, while inclusivity is (obviously) great, it's somewhat insulting for networks to continue doing this type of thing "lazily by reusing characters. Do POC not deserve their OWN characters?" Others pointed toward other race-bending reboots like the forthcoming Charmed revival, which will feature a three Latinx leads, dubbing these "attempts at using WOC as little more than props." 
Read Frederick's and Weekes' arguments in full via SlashFilm and The Mary Sue.