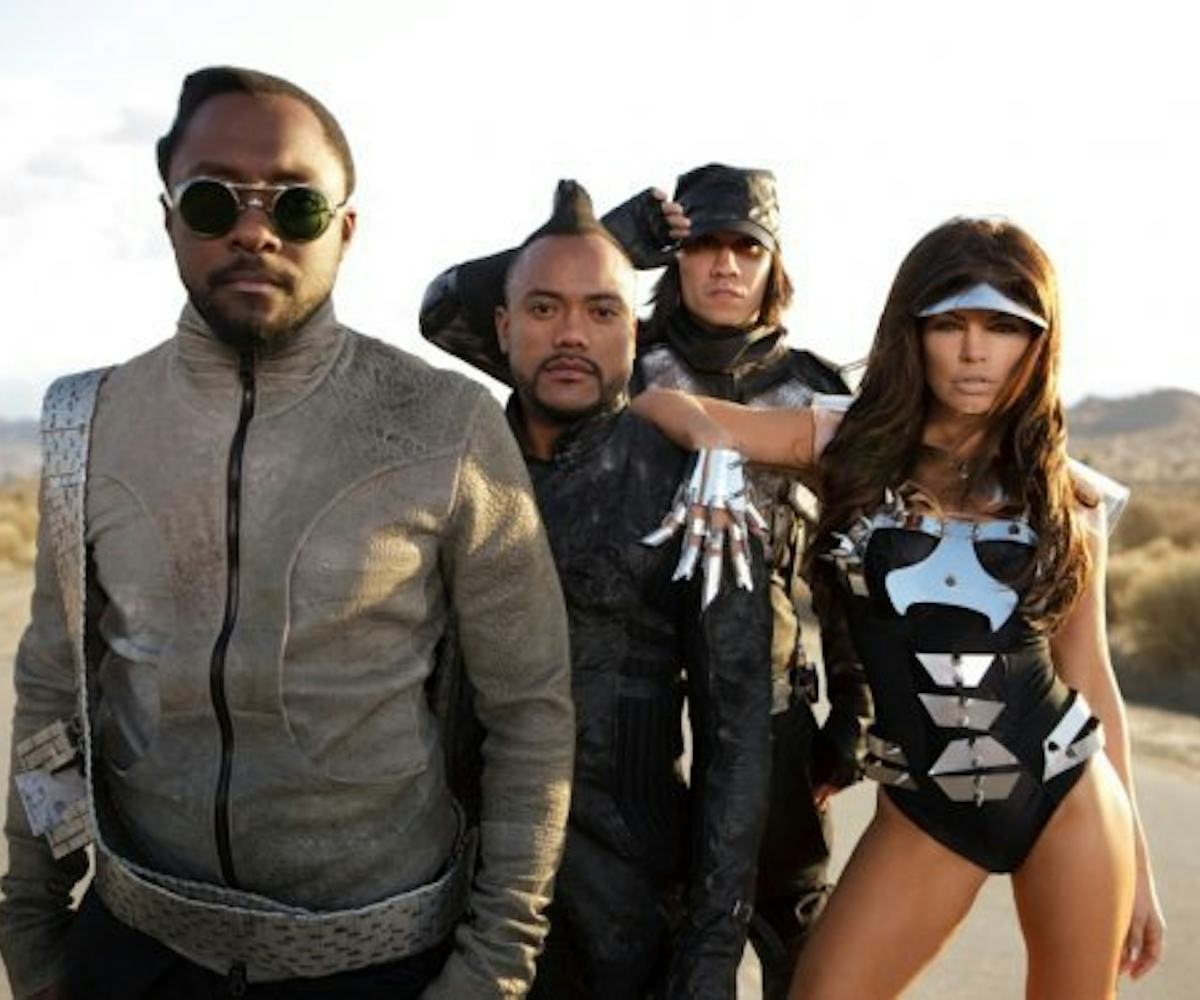 Photo courtesy of Black Eyed Peas/Facebook
Black Eyed Peas Upgraded Your Favorite Song From 2003
The ultimate Throwback Thursday
Black Eyed Peas has been hyping some sort of release for the past week, and now we finally know what it is: a brand-new song. Well, sort of. After a five-year hiatus, Black Eyed Peas has reunited to release a new version of their 2003 breakout hit "Where Is The Love?" in an effort of violence prevention.
In a video uploaded by Black Eyed Peas on their Facebook page, the group explains the inspiration behind the song and how it was originally created as a call for peace following 9/11. Thirteen years later, and it seems like the amount of crisis throughout the world has only multiplied.
"I remember when the attack in Paris happened, people would say, 'We need "Where Is the Love?" again.' And then Belgium happened, and then Turkey, and then Orlando, and then Philando, and then Alton before him, and then Dallas. Everyone was calling on us like, 'We need that song again,'" says will.i.am in the video. 
In addition to upgraded the track, "#WHERESTHELOVE," the accompanying video features a whole new generation of celebrities supporting Black Eyed Peas' cause like Kendall Jenner, A$AP Rocky, Tori Kelly, Jaden Smith, Shailene Woodley, Vanessa Hudgens, and Wiz Khalifa.
There are also guest appearances by DJ Khaled, Quincy Jones, Usher, Snoop Dogg, Kareem Abdul-Jabbar, Randy Jackson, Wilmer Valderrama, Omarion, French Montana, Wiz Khalifa, LL Cool J, Lance Bass, Connie Britton, Mary J. Blige, Diddy, Nicole Scherzinger, Jamie Foxx, and Jessie J. Most notably, Dallas Police Chief David O. Brown, Sandra Sterling (the aunt of Alton Sterling), and Minister Tony Muhammad participated in the video.
The song is available to purchase exclusively on iTunes—all of the proceeds for "#WHERESTHELOVE" directly benefit will.i.am's i.am.angel foundation. The organization funds charitable activities and programs that provide college scholarships (i.am scholarship), college preparation (i.am College Track), and opportunities in STEAM education (Science, Technology, Engineering, Arts and Mathematics). Listen to the song, below.