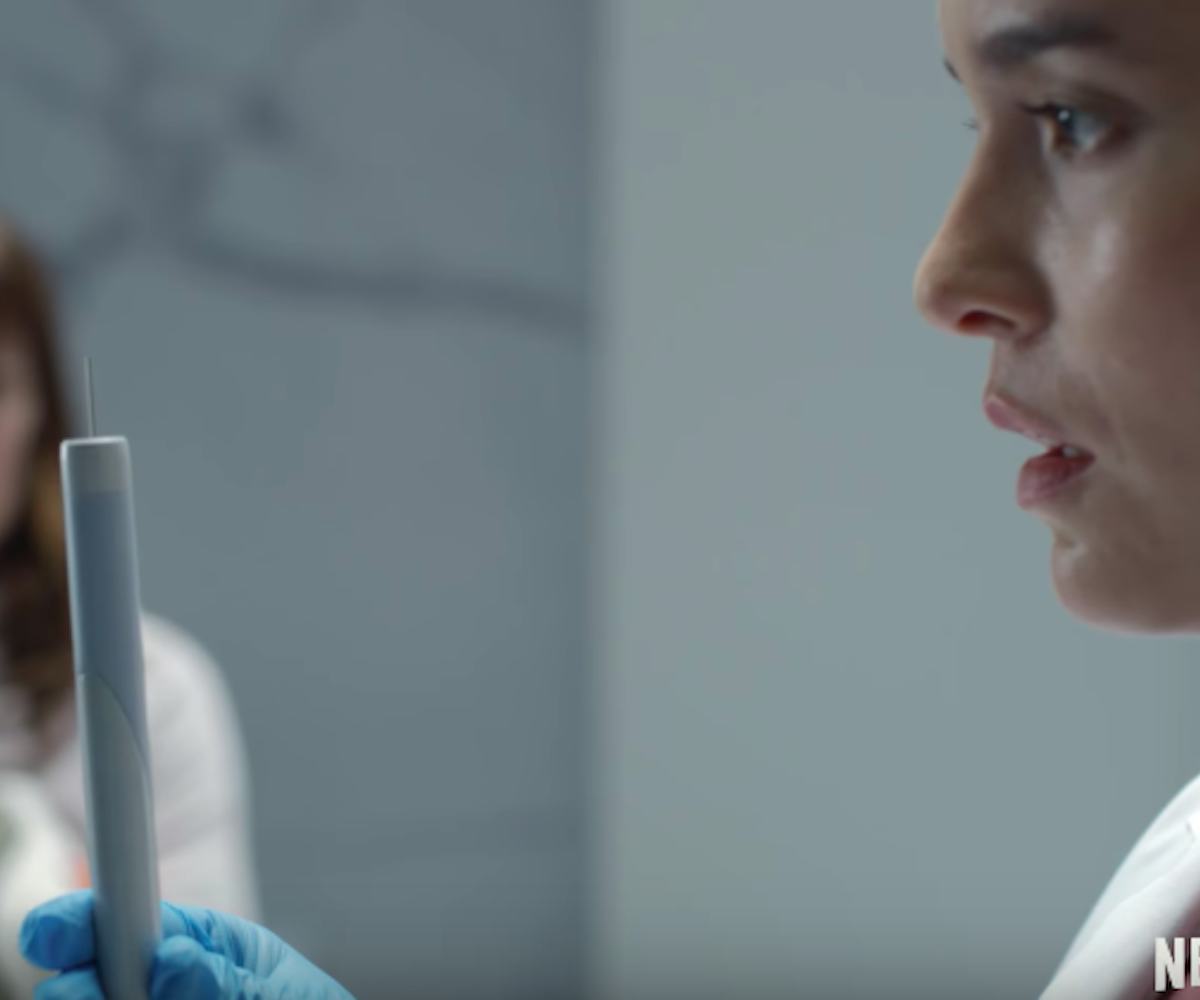 Image via Youtube
Watch The New Trailer For 'Black Mirror' Season 4
A peek at the Jodie Foster-directed episode.
Everyone's favorite dystopian drama, Black Mirror is back with season 4, and it already looks twisted—in the best way.
The trailer for the show provides a first look at one of the episodes, and it begins with a sweet montage of a mother, played by Rosemarie DeWitt, and her young daughter. However, things take a dark turn when, upon losing her daughter in the playground one afternoon, the mother decides to have a lab inject something into her daughter's brain. It's suggested that the injection will heighten the level of control the mother has over her daughter. Knowing Black Mirror, some worrisome side effects to this level of helicopter parenting are bound to appear.
Titled "Arkangel," the episode is directed by Jodie Foster, making us anticipate it all the more. It's one of the six new episodes to be released on Netflix as the fourth season.