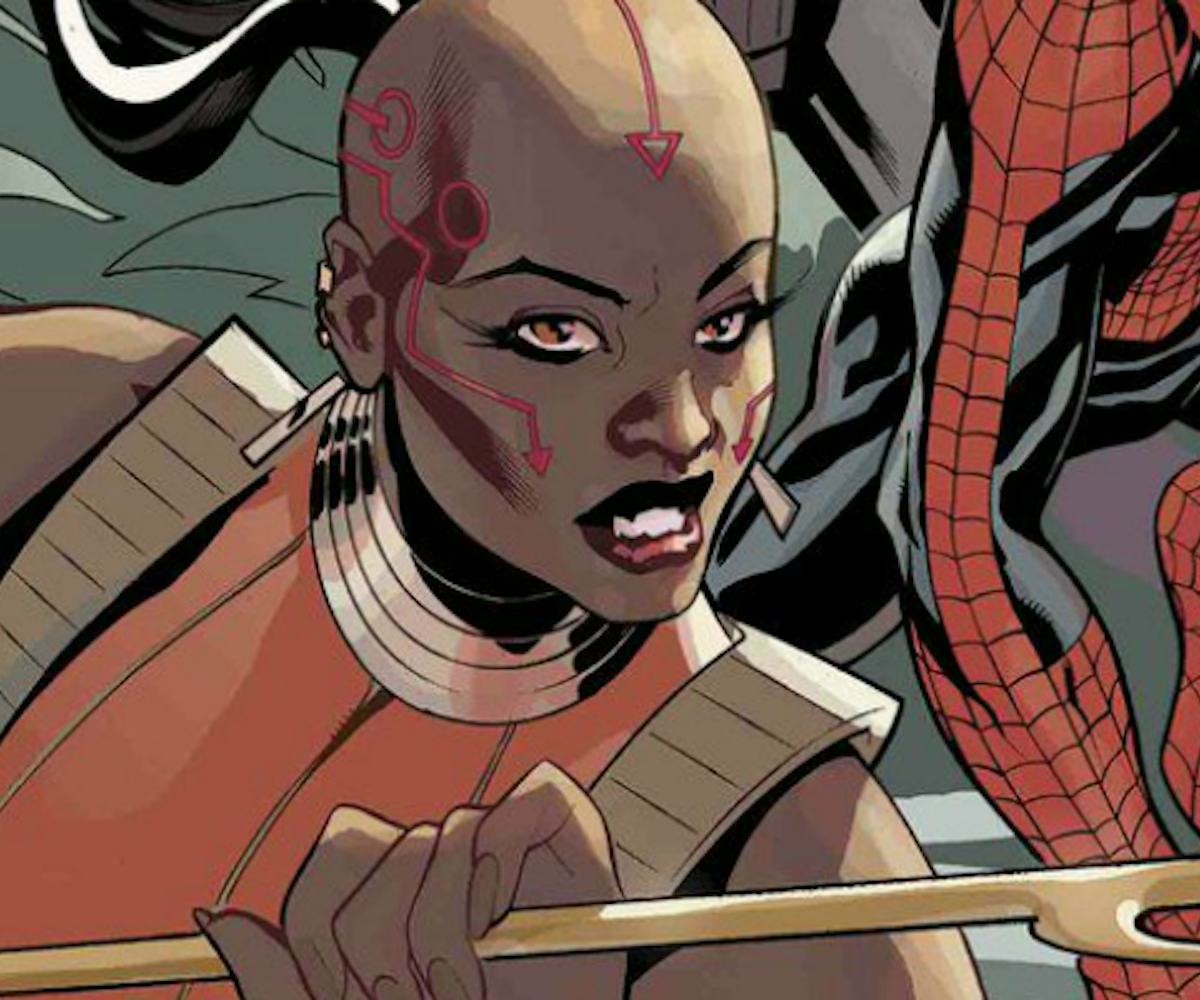 Photo via Twitter @Wil_Moss
Wakanda Forever: The Dora Milaje From 'Black Panther' Are Getting Their Own Comic
As Black Panther continues to dominate in theaters, fans have a new reason to celebrate: Marvel editor Wil Moss just announced a new three-part comic series starring the Dora Milaje, Wakanda's elite female protection force.
The collection, aptly titled Wakanda Forever, will follow Okoye, Ayo, and Aneka through a story arc that will intersect with Amazing Spider-Man, X-Men, and Avengers. The comics will be written by sci-fi and fantasy author Nnedi Okorafor, with art by Alberto Jiménez Alburquerque and Terry Dodson.
The first installment of the mini-trilogy will find the Dora Milaje in New York, helping to diffuse a national security issue alongside Peter Parker (aka Spider-Man). Okorafor recently spoke with Vogue about the upcoming series and why she's glad the Dora Milaje are stepping out on their own. "Typically when you see them, they're with T'Challa, representing and protecting him," she said. "Now you're going to see the Dora Miljae for the first time as an independent entity; they're not under the shadow of the throne."
Okorafor also noted that although she wants to showcase Okoye, Ayo, and Aneka as the strong, badass female leaders they are, she doesn't want them to be overshadowed by politics or have the characters exist just to make a point. But the importance of the comic, particularly to young women of color who can see themselves in the Dora Milaje, cannot be overstated. As Okorafor said, "This moment has been coming for a long time. People have craved these types of characters for a while, and I don't think that craving is going to pass; it's something that is here to stay."
Sadly, you won't be able to run out and grab the comics just yet. The first issue, Amazing Spider-Man: Wakanda Forever won't be out until June. The second issue, X-Men: Wakanda Forever, will follow in July, and Avengers: Wakanda Forever in August. After that, who's to say? Maybe Ava DuVerney and Ryan Coogler can team up and get the Dora Milaje on the big screen. Just saying.