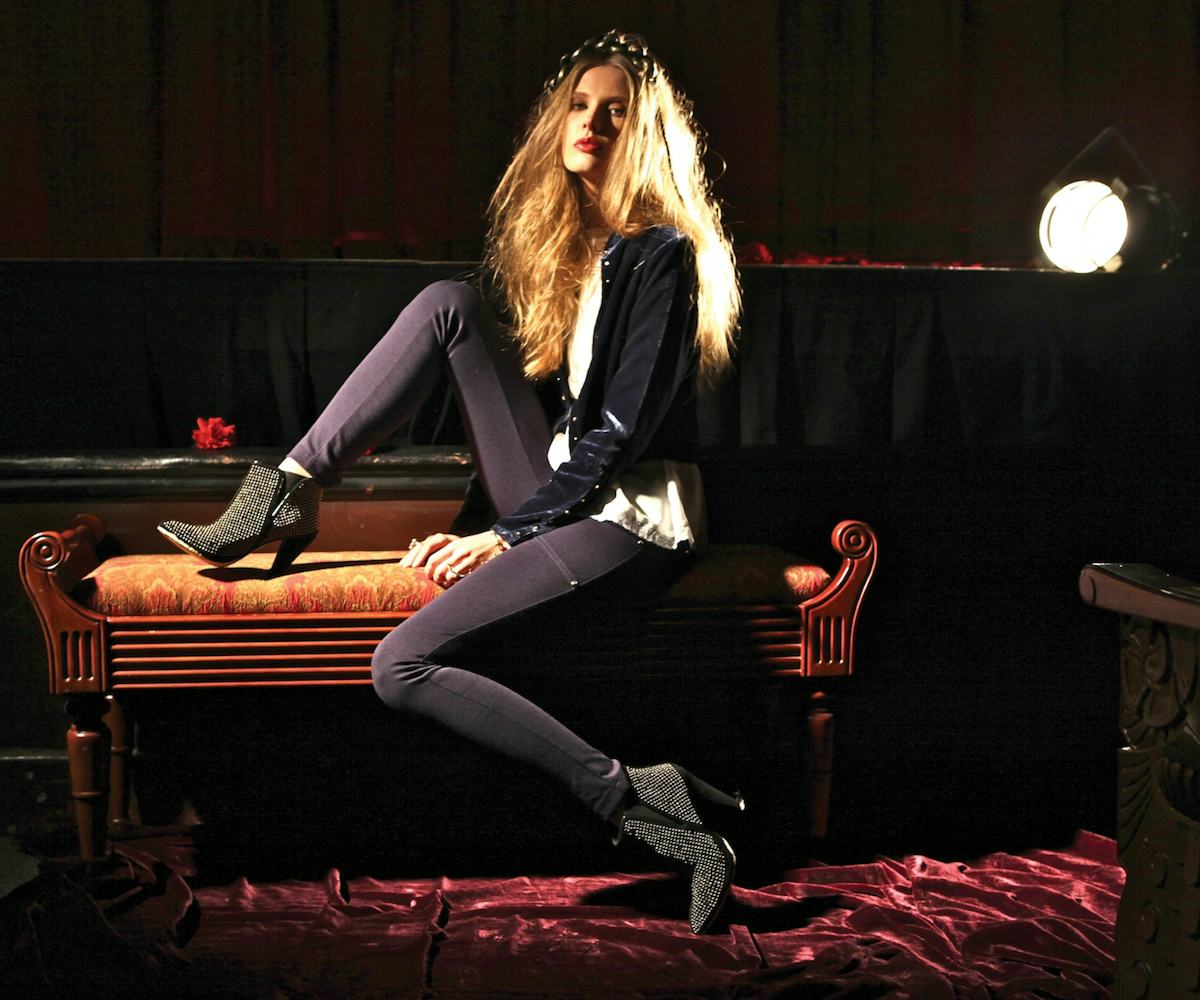 lookbook: black swan
are you ready for your close-up?
Things we want to spend this fall doing: going to the movies. Like, a lot--betweenAmerican Hustle, The Wolf of Wall Street, and Romeo and Juliet we have plenty that we want to see.
Things we want to wear this fall: Leather jackets, embroidered skirts, patchwork jeans, and cut-out lace dresses.
Luckily, both come together in the fall '13 lookbook for Black Swan. There's a model lounging around backstage and front-of-house in what looks like a beautiful old movie theater. All you need is a Haim cover of "Let's Go to the Movies" from Annie and you'll be all set. And though you have to wait for fall's biggest films to hit theaters, the collection is available right now.
REBECCA WILLA DAVIS
Visit blackswanclothing.com for more info.