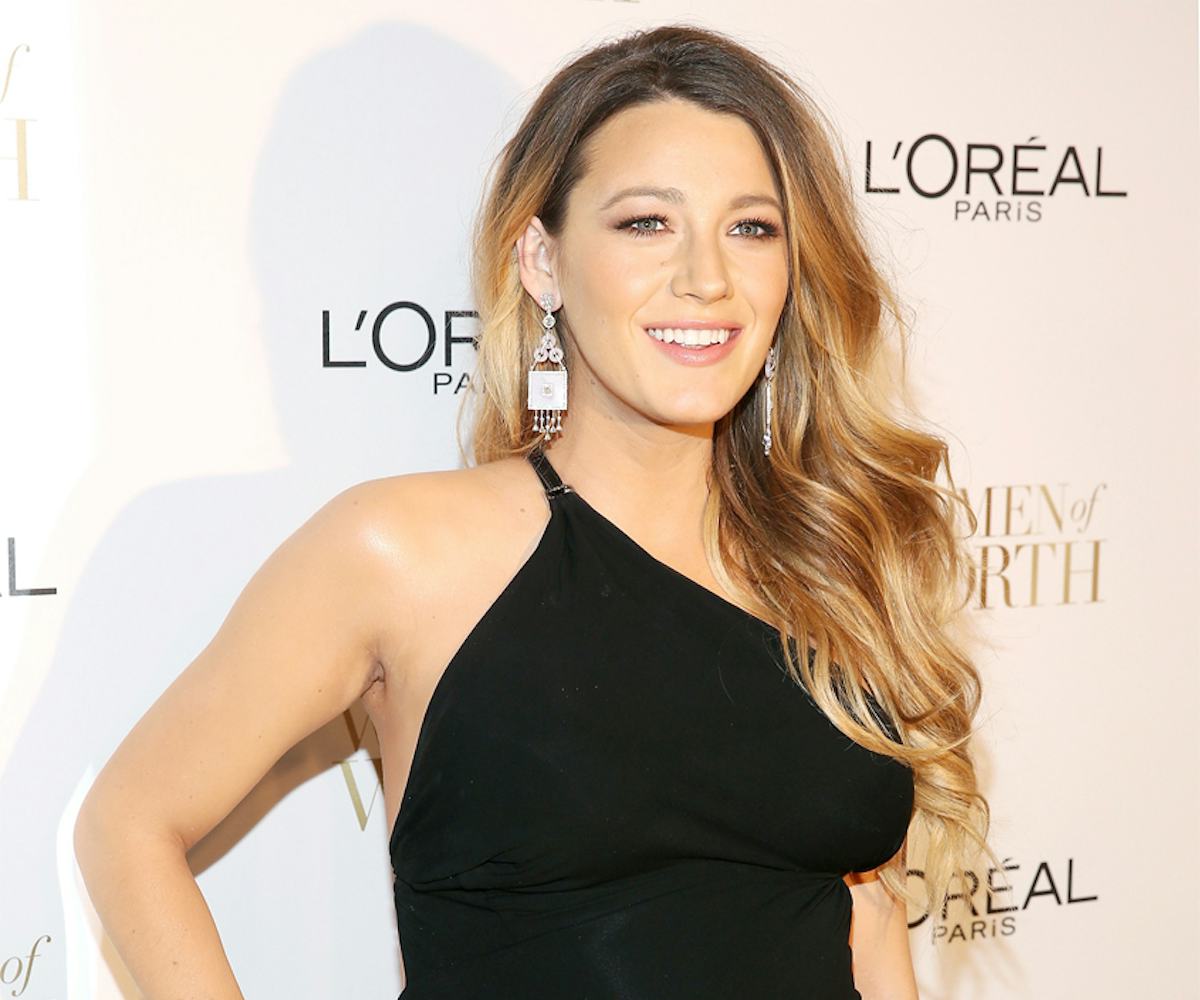 photo via getty images
blake lively's baby name is here
and it is so blake lively.
After a super stressful 20+ hours waiting to find out Blake Lively and Ryan Reynolds' baby name, it's finally here. Raspberry Preserve Reynolds. Just kidding. According to a tweet written by someone who claims to work at Westchester Medical Center, they named their newborn daughter Violet. And in doing so, they missed a major marketing opportunity. Still, we're sure the most beautiful couple on the planet is still extremely happy with their little baby girl.
All jokes aside, congratulations Blake! And Ryan, here's to a lifetime of threatening any and all suitors she may encounter.
Related Articles
Blake Lively Is Totally A Mom And Looks Awesome
Joseph Gordon-Levitt Married The Coolest, Nerdiest Girl Ever