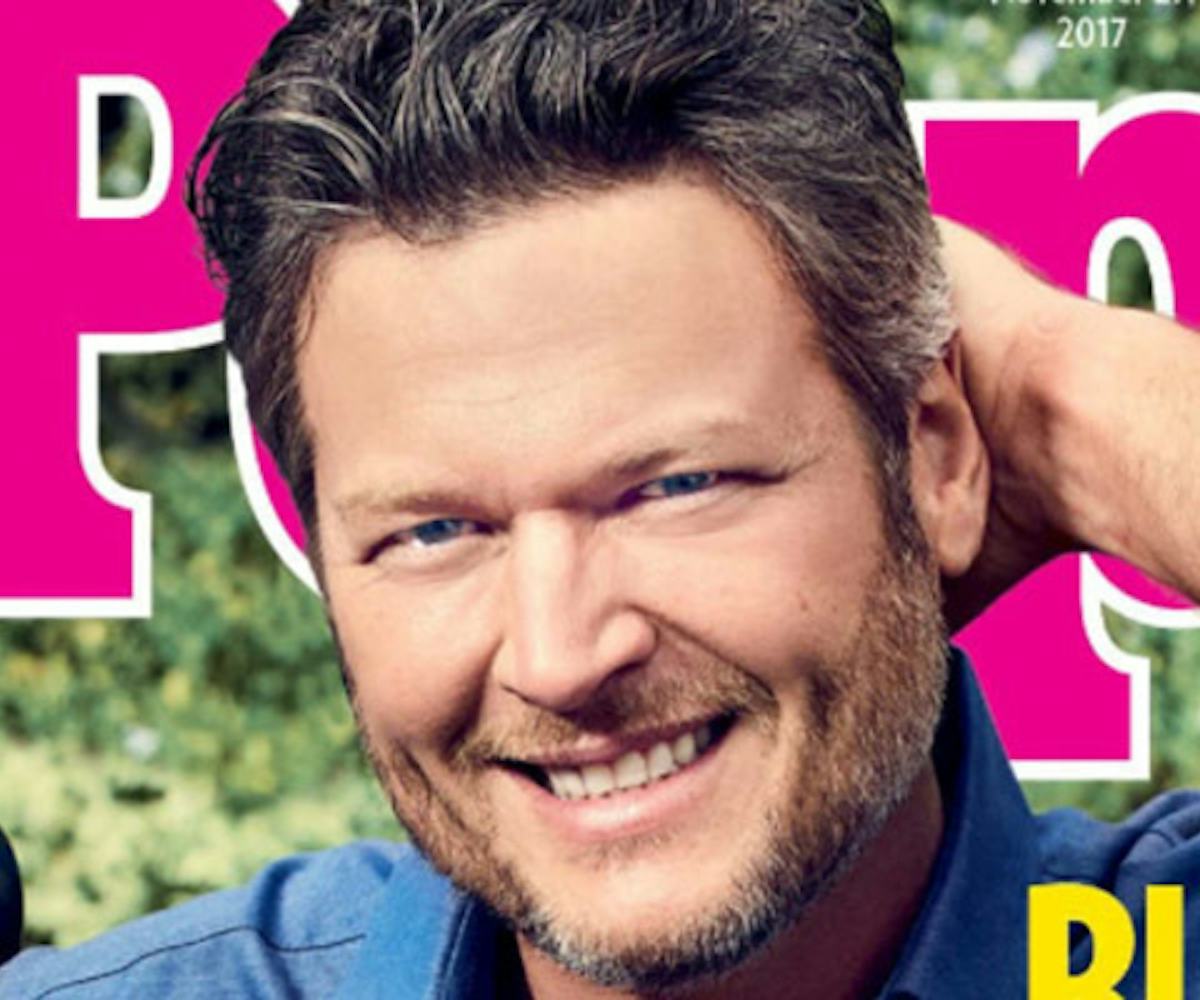 Image via Twitter/@People
Blake Shelton Is Named Sexiest Man Alive, A Lot Of People Beg To Differ
Blake Shelton was just named People's Sexiest Man Alive for 2017, and a lot of people are now questioning the magazine's taste in men. It's like we're now living in a bizarro world where Donald Trump is president and men with tattoos of barbed wire and deer tracks on their arms are considered sexy. Why have we gone backward, America?!
Here's what people have to say about Shelton—or, as some call him, "a scoop of mashed potatoes"—being named Sexiest Man Alive. 
Some admit that Shelton is sexy, but more in a Purina dog food commercial kind of way. 
We can't trust straight people to do anything. 
Who can we even trust?
Someone took it upon themselves to nominate Trevante Rhodes instead.
A lot of people, actually, had their own suggestions of who could replace Shelton on the cover. 
He's as enticing as room temperature bologna, others suggested. 
Is he even the sexiest Blake Shelton?
Because he's definitely not the sexiest of Gwen Stefani's boyfriends. 
And maybe not even the sexiest dude in a Waffle House. 
America, do better. 
What white nonsense is this?
But, at least, he's giving hope to all the 7s out there.