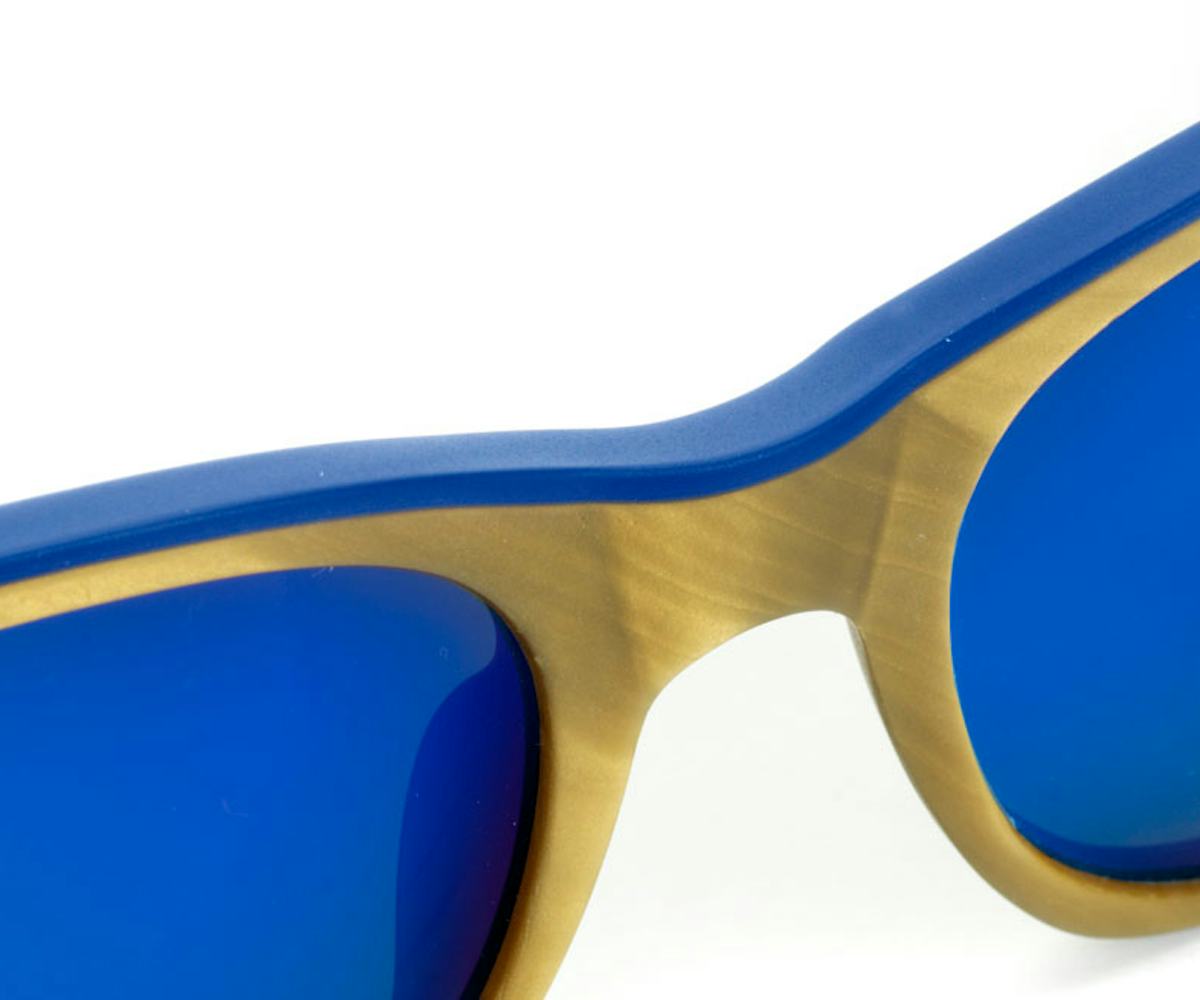 photo courtesy etnia barcelona
what we're wearing: shades of blue
we've been giving blue-tinted sunglasses a spin
Would it be totally hacky to say, "blue is the new black"? Yes, yes it would. Still…
We've recently brought blue-tinted shades into our conservative rotation of black, amber, mirrored, and green-lensed shades (we own a lot of sunglasses). Usually, we've avoided truly electric colors in our eyewear. Maybe reds, yellows, and other popping tones work for you (they certainly do for most other guys in our offices). For us, though, they've always been a bit out of character; too '90s skater boy. 
So, to up our personal volume in a managable way, we've been trying out sunnies various shades of blue from several brands—a color that those of you who enjoy shades in outstanding tones are already comfortable with, but one that's still sensible and masculine enough for us more conservative, traditional folk. 
While we've had good success with some navys and deep colbolts from a couple of brands, we recently came across these winners from Etnia Barcelona's International Klein Blue Collection. Just look at them. So chill.
We're told that this particular shade is "International Klein Blue," a tone created and patented by artist Yves Klein back in the early '60s, and you know how much us traditionalists enjoy design history. Also, a bit of the sales from these specs goes to the Africa Rising Foundation, which is nice. Better get 'em quick, though: This limited run leaves stores at the end of July.
So, yeah, achievement unlocked—we've added color to our heritage-first accessories collection. Now, we've got to work on bringing some juice to our watch game.
Etina Barcelona KLEIN SUN05 GDBL Sunglasses, $344.85, available here.
Etina Barcelona KLEIN SUN05 BLGD, $344.85, available here.
Etina Barcelona KLEIN SUN06 GDBL, $344.85, avialable here.
Etina Barcelona KLEIN SUN03 GDBL, $359.37, available here.
Etina Barcelona KLEIN SUN06 BLGD, $344.85, available here.