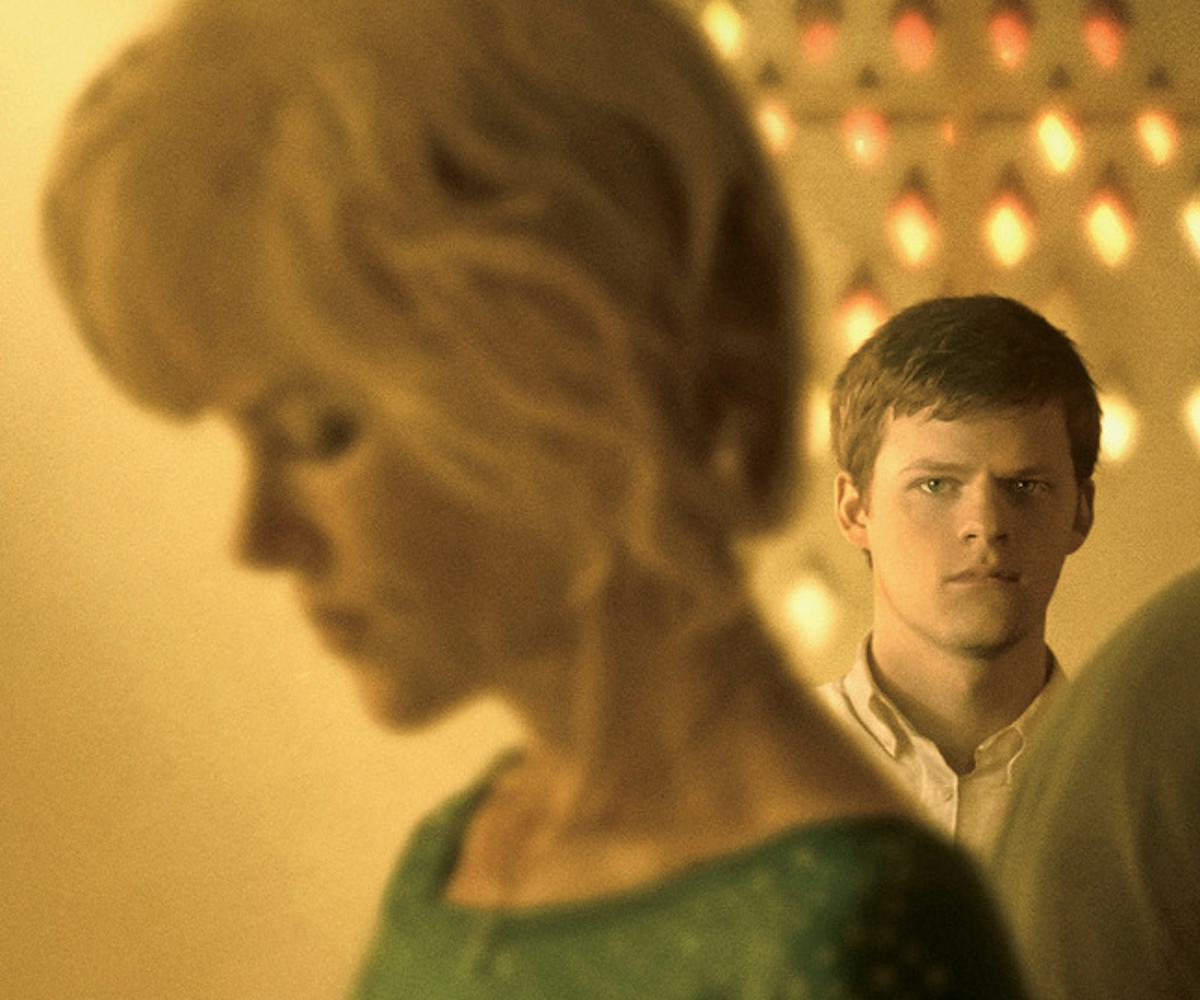 Image courtesy of Focus Features
The New Trailer For 'Boy Erased' Highlights Some Startling Facts
Watch the heartbreaking trailer here
Boy Erased has revealed its second full-length trailer, less than a week before the premiere of the movie. The film tells the story of Jared Eamons as he is put through conversion therapy by his religious parents. 
In the film, Eamons, played by Lucas Hedges, is signed up for a program "to fix" him, after being outed to his Baptist pastor father (Russell Crowe) and mother (Nicole Kidman). In the new trailer, we see more of Eamons' mother. Though she is first on-board with sending Eamons to conversion therapy, we soon see her start to grapple with her beliefs and coming to retrieve him from the abusive program. "What are your actual qualifications?!" she yells at Joel Edgerton's head therapist character. "Shame on you!"
The conclusion of the trailer shows some startling facts, highlighting the still-persisting issue of homophobia in this country: 77,000 individuals in the U.S. are currently being held in programs similar to the one Eamons is sent to in the film. Conversion therapy is still legal in 37 states and supported by Vice President Mike Pence. Boy Erased should serve not only as an emotional tale of understanding personal identity and navigating familial ties when they are weighted down by hateful beliefs but also be a call to action to ensure this does not remain a reality for so many.
Boy Erased hits select theaters this Friday, November 2.