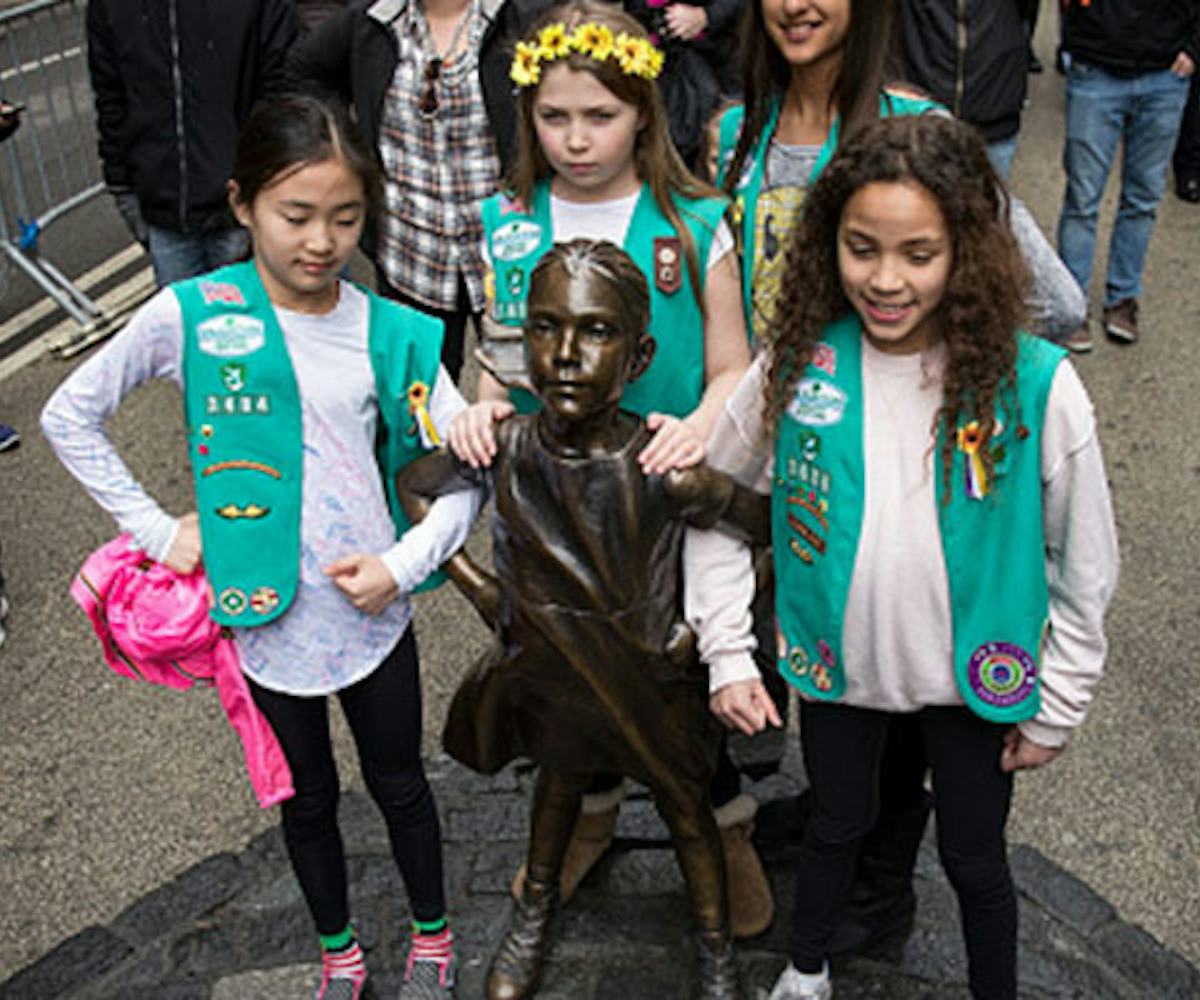 Girls Can Now Join The Boy Scouts
This is a historic move for the group
Boy Scouts of America announced on Wednesday, the International Day of the Girl, that they will soon begin admitting girls into their program. Starting next year, girls will be able to enter as Cub Scouts and potentially work their way up to Eagle Scout.
The organization's scouting board of directors unanimously voted on the issue, according to NBC News. "We believe it is critical to evolve how our programs meet the needs of families interested in positive and lifelong experiences for their children," chief executive of the Boy Scouts, Michael Surbaugh, said in a statement.
This is a historic development for the group. The Boy Scouts have always been strictly male since the program's founding more than 100 years ago. 
In 2018, girls can join Cub Scout groups, called "dens," and local chapters can choose to have a den for girls and a den for boys. "Cub Scout dens will be single-gender—all boys or all girls," the organization said in a statement. The following year, a program for older girls will be available, allowing them to become Eagle Scouts. 
Boy Scouts said it conducted two nationwide surveys that showed parents not involved in scouting were interested in involving their daughters in Cub Scouts and Boy Scouts. "This decision is true to the BSA's mission and core values outlined in the Scout Oath and Law," said Surbaugh. "The values of Scouting–trustworthy, loyal, helpful, kind, brave and reverent, for example–are important for both young men and women."
Now, girls will be able to participate in things like Venturing and Sea Scouting, which include outdoor programs; Exploring, a career-oriented initiative; and STEM, focusing on science and math. 
While they will still have the option to join Girl Scouts, some young women said they prefer the activities provided by the Boy Scouts. "The Girl Scouts is a great organization, but it's just not the program that I want to be part of," one New York teenager, Sydney Ireland, told NBC News. "I think girls should just have the opportunity to be a member of any organization they want regardless of gender."