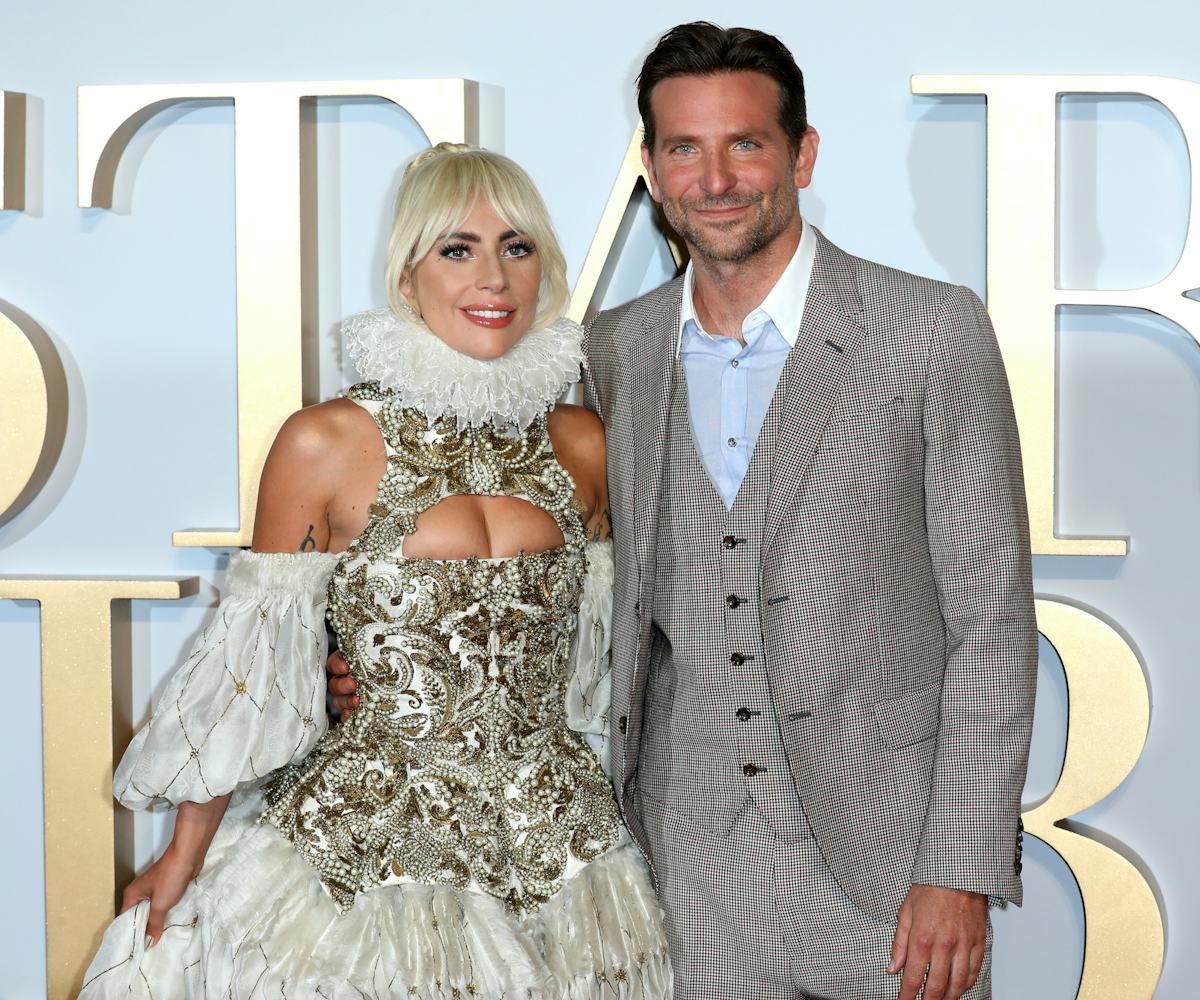 Photo by Tim P Whitby/Getty Images
Bradley Cooper Hurt Lady Gaga's Feelings During The Filming Of 'A Star Is Born'
Cooper spoke out about the improvised line that "devastated" Gaga
During the filming of A Star Is Born, while in the heat of the moment, Bradley Cooper dished out an improvised line that hurt co-star Lady Gaga's feelings in real life.
The actor-director talked about the incident in an interview with News.Au and said that the moment took place as Cooper's character Jackson drunkenly insults Gaga's character, Ally, as she is taking a bath. It wasn't in the script, but during one final take, Jackson called Ally "ugly." This isn't the first time we heard about this. Gaga also talked about the incident and told The Independent that the devastation on her face in the scene is real.
When asked about the comment by News.Au, Cooper said it wasn't an intentional move to prompt a reaction out of her: "I remember we had done two takes and I felt very good about the scene, but, like most of the days, I just felt like we have to mine everything possible, so we just did one more." 
"That wasn't an actor trying to get something out of another actor," he added. "That was two characters." The actor pointed out that, though it wasn't planned, it was in line with a previous scripted exchange. "What Jackson does to her in that moment is go to the most vulnerable place. That's what she shared with him early on at the cop bar (that she felt ugly), so it's to story."
He went on to say that the comment "never felt like a violation," because of their closeness. Cooper said, throughout filming, the two felt "safe together acting."
Previously, Lady Gaga told LA Timesthat she found her character's feelings of ugliness to be relatable: "I'm so insecure. I like to preach, but I don't always practice what I preach."
A Star Is Born hit theaters last Friday, October 5.