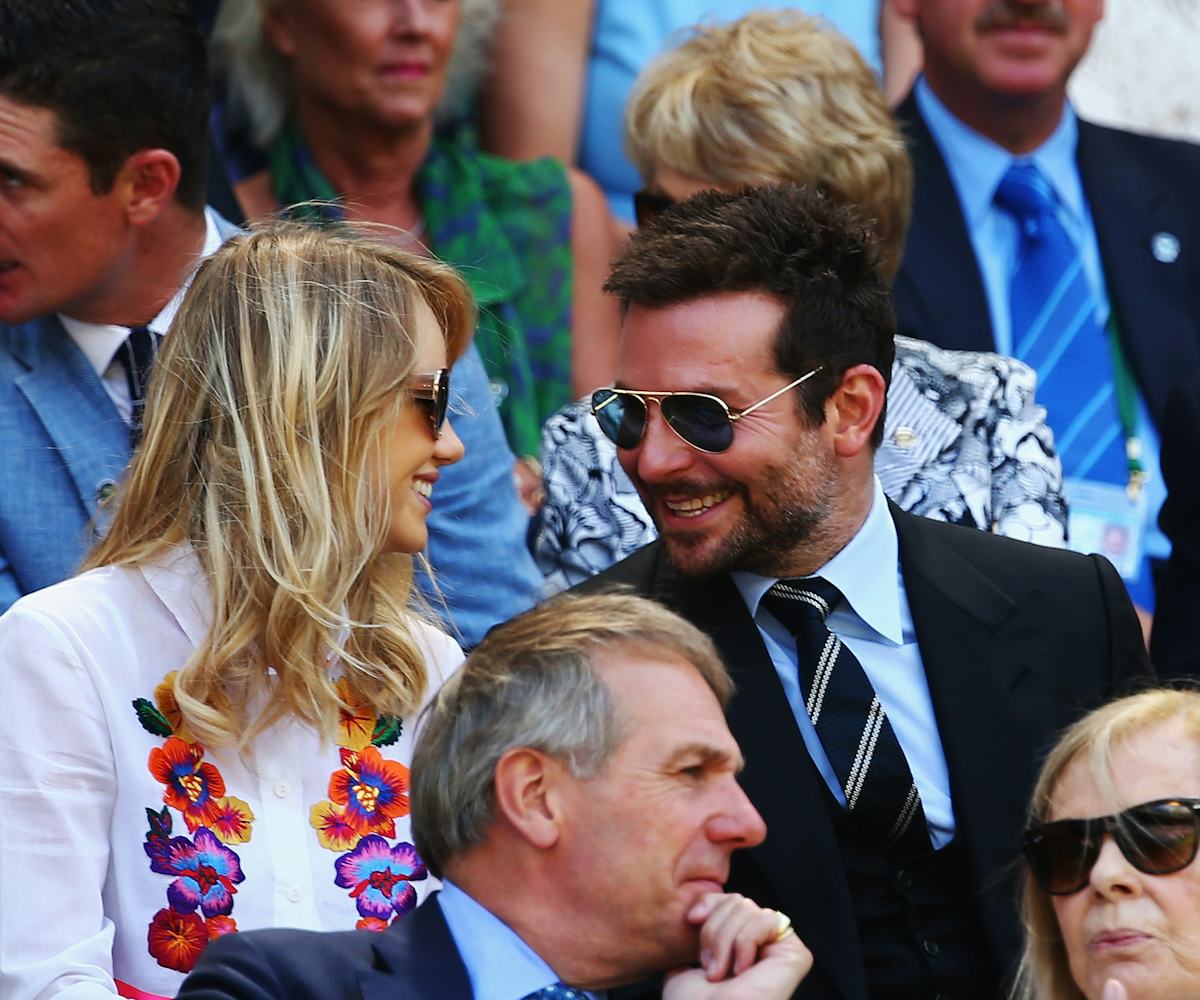 Clive Brunskill / getty images
bradley cooper + suki waterhouse have split
We've got some good news, and some bad news.
The bad news: Bradley Cooper and his girlfriend of two years, U.K. model Suki Waterhouse, have ended their relationship, a source confirmed to People. The good news: They've managed to stay friends post-split.
Although they attended last month's Oscars together, that was a friend-date, the source said—as was their recent jaunt to Nobu Malibu. Throughout their relationship, the couple managed to skirt the spotlight, and were rarely spotted together apart from a few major award shows and a White House state dinner in February of last year. Cooper, despite being asked about his love life a kajillion times (a week), never talked about Waterhouse in public, and likewise, she never posted a picture of him with bedhead on her hugely popular Instagram account. 
The reason for their sudden breakup is not yet clear, but nothing kills relationships (in Hollywood or otherwise) like a busy schedule. And right now both Cooper and Waterhouse's respective Google calendars couldn't be more packed: Coming off the insane success of American Sniper, Cooper is in Las Vegas shooting Arms & The Dudes, the next Todd Phillips comedy, alongside Jonah Hill and Miles Teller, and will follow that with his annual Jennifer Lawrence/David O. Russell collaboration Joy. Meanwhile, Waterhouse looks to follow in her friend Cara Delevingne's footsteps when she makes her big screen debut in Friday's Divergent. 
Wait. Oscars? Nobu? Movie stardom? This sounds like the funnest breakup ever.