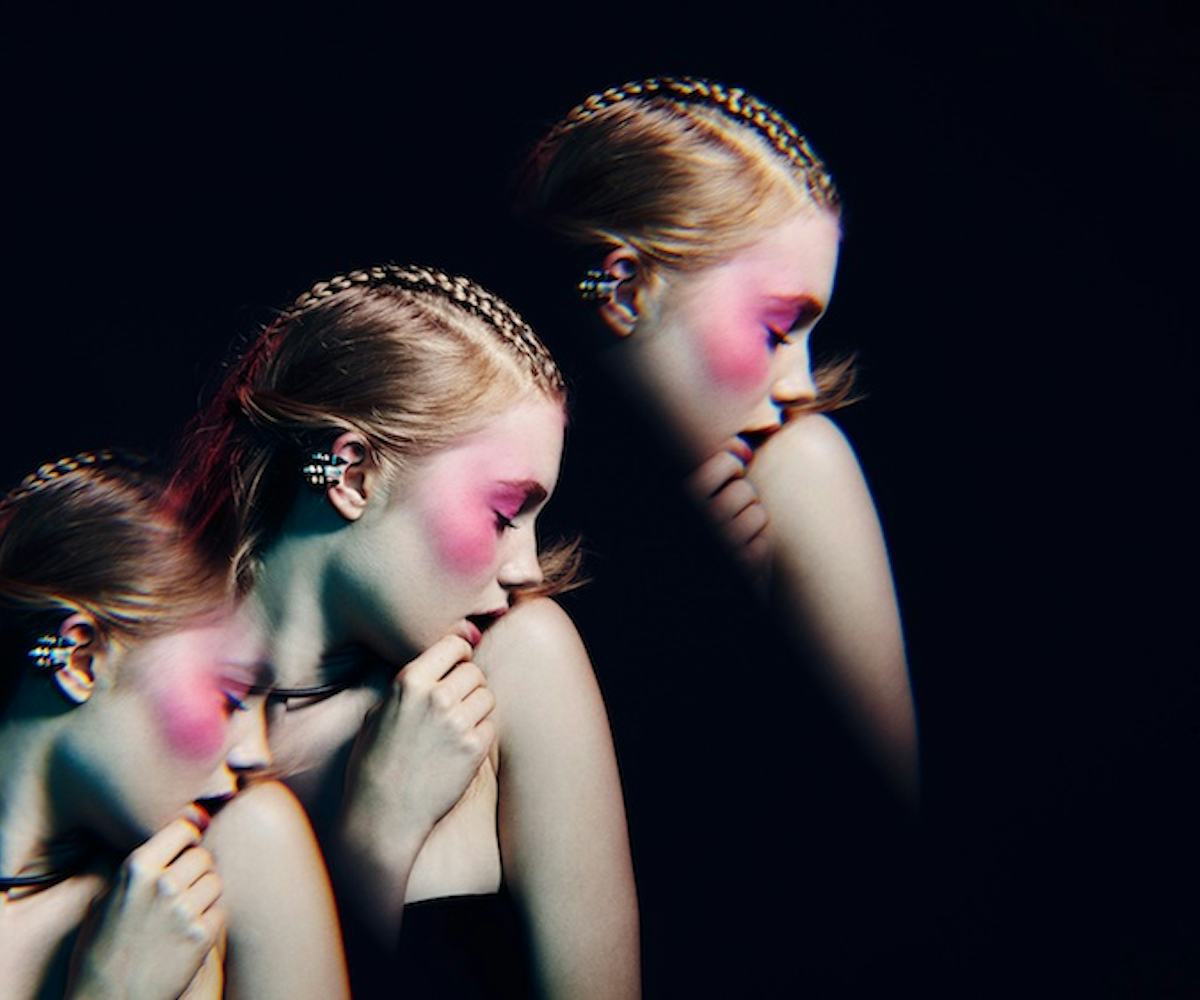 all photos by jamie nelson
take a chance on fall's most daring makeup trends
This fall's beauty trends are not for the weak of heart. Expect to see heavy metallic lids, bright cheeks, lush lashes, and blood red lips along the streets of New York, London, Berlin, and wherever else bold souls roam.
Take a chance on fall's most daring makeup trends, as illustrated in August "Brave New World" beauty editorial spread, created by makeup artist Jenny Smith for NARS, shot by Jamie Nelson, and modelled by Zanna Van Vorstenbosch.
HEAVY METAL To make eyes really shine, dampen the brush before sweeping wet/dry shadow onto upper and across lower lids. Then blend dark shadow along lashlines for added definition, says makeup artist Jenny Smith.
CURIOUS BLOOM Balance a riot of rose by canceling out other redness with concealer and powder around the eyes, and tracing the lower waterline with nude liner, says Smith.
ROUGH EDGES After blacking out lids and lashlines, get an abstract effect by using a fan brush to slash cream shadow around the outside, says Smith.
BLACK MASS Fatten up fringes by painting mascara on them with a shadow brush, then dusting them with loose powder and adding more mascara. Repeat until lashes are sufficiently clumpy, says Smith.
TRUE BLOOD For supernatural staying power, lay down a base of burgundy lipstick, go over it with brown eyeliner, then add another coat of lipstick.