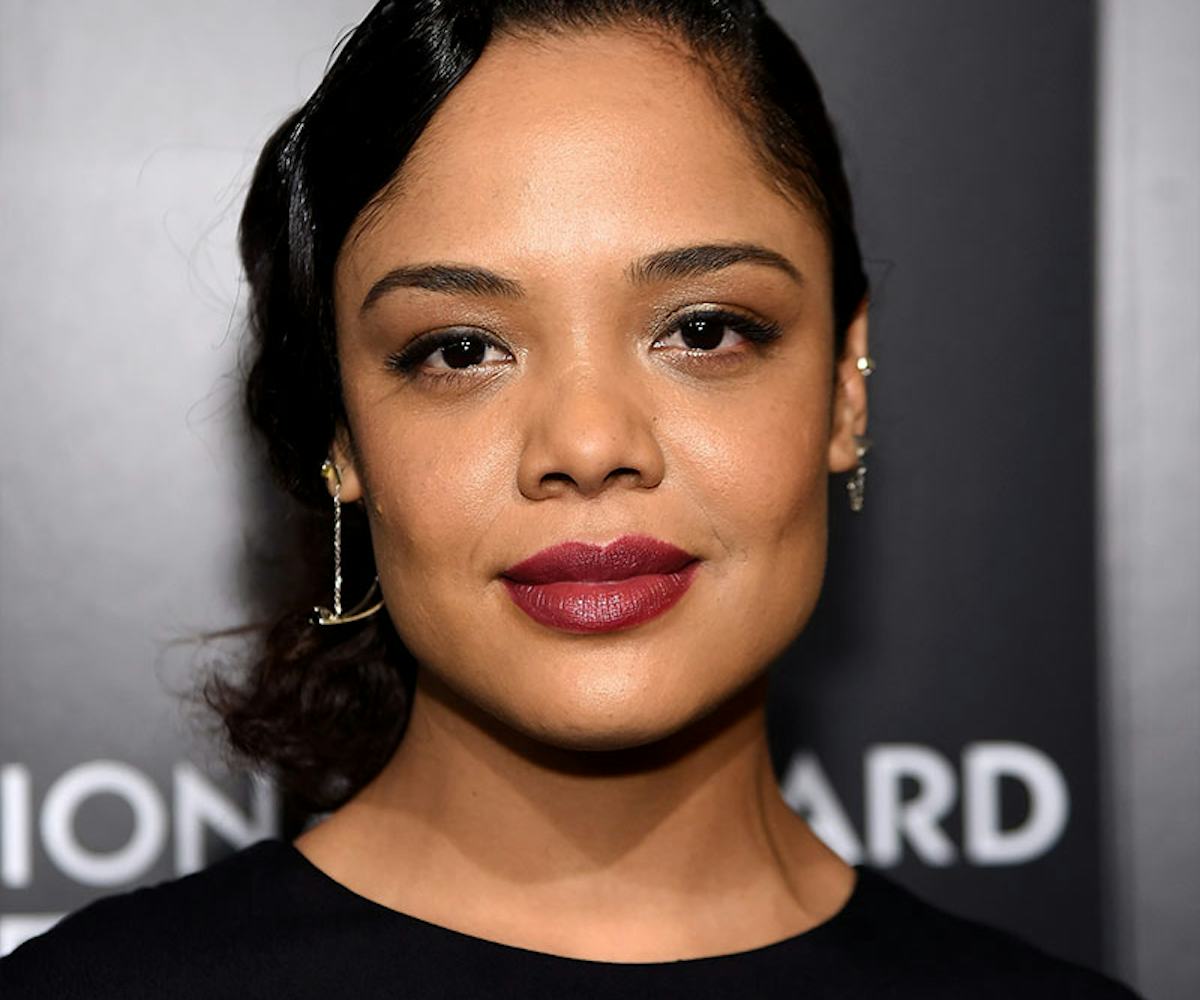 Photo by Jamie McCarthy/Getty Images
10 Actors Who Are Poised To Break Out In 2016
these young thesps are destined for stardom
It's hard to believe that just five years ago Jennifer Lawrence was an anonymous actress, hopping from audition to audition in search of that big break. Just two years ago, Chris Pratt was that goofy lug on Parks and Recreation who once tried to steal Seth Cohen's girlfriend on The O.C. But in 2016, they'll star alongside one another as the reigning king and queen of Hollywood.
Such is the nature of the movie business, where year after year, actors ascend from obscurity to the top of every casting director's wish list, usually thanks to a combination of talent, charisma, and luck. Here, we predict the ten actors—some of whom you may already know—who'll dramatically increase their star power in 2016.
Keith StanfieldIf you happened to catch 2013's stellar movie Short Term 12—and we really hope you did—then Keith Stanfield's visceral performance as a troubled teen is seared into your memory. Since then, Stanfield did double duty in biopics—as activist Jimmie Lee Jackson in Selma and as Snoop Dogg in Straight Outta Compton—while keeping up a career as a rapper in the group MOORS. But 2016 is where the California native really leaves his mark, with roles in three more true stories, opposite Brad Pitt in Netflix's War Machine, opposite Joseph Gordon-Levitt in Oliver Stone's Snowden, and opposite Don Cheadle in the Miles Davis-centered, Miles Ahead.
Alma JodorowskyThe granddaughter of the great surrealist filmmaker Alejandro Jodorowsky, this Parisian beauty became a fashion world staple when she was named as the face of Opening Ceremony in 2011. Since then, she's been front-row regular at Chanel fashion shows, has fronted her own band, and turned heads in a supporting role in Blue Is the Warmest Color. But 2016 is the year Jodorowsky makes a bid for genuine screen stardom, with fellow model-turned-actress Cara Delevingne, in the anticipated British coming-of-age indie Kids in Love.
Ella PurnellThis 19-year-old London native has made a career out of playing younger versions of lead actresses. She was a young Keira Knightley in Never Let Me Go, a young Angelina Jolie in Maleficent, and will be appearing as a young Margot Robbie in the upcoming The Legend of Tarzan. But next Christmas, she'll appear opposite Asa Butterfield as one of two leads in Tim Burton's Miss Peregrine's Home For Peculiars, which means the time will soon come when a lucky actress will get the chance to play a young Ella Purnell.
Emory CohenEvery year needs its Jessica Chastain—a relatively unknown actor who suddenly shows up in every other movie and becomes a household name by year's end. Last year gave us Alicia Vikander, and this year that honor will go to Emory Cohen, a New York native who wooed Saoirse Ronan in the critically acclaimed Brooklyn, and who is slated to appear in no less than five movies in 2016. Co-stars include Brad Pitt in the Netflix Afghanistan drama War Machine, and Liam Hemsworth and Woody Harrelson in the Texas Ranger drama By Way of Helena.
Riz AhmedIt's a small miracle that Riz Ahmed did not get swallowed whole by Jake Gyllenhaal's scenery-devouring performance in 2014's Nightcrawler. It's a true testament to the 33-year-old Brit's considerable acting skills that he was able to hold his own as Gyllenhaal's partner in (filming) crime. So it is only just that after nearly a decade of appearing in in little-seen TV shows and movies, Ahmed has plum roles in two of the most anticipated movies of 2016. He'll appear in both Rogue One: A Star Wars Story, and as a CIA tech specialist opposite Matt Damon in the fifth Jason Bourne movie.
Anya Taylor-JoyAt last year's Sundance Film Festival, unsuspecting audiences were frightened beyond belief by a movie called The Witch, which was about a New England family circa the 1630s who gets torn apart by the titular spook. The movie caused a minor sensation, and, set for release on February 26, has a strong chance at becoming a sleeper hit. That'll mean big things for one of its young stars, the 19-year-old Anya Taylor-Joy, who plays the oldest daughter in the family that gets blamed for the disappearance of their youngest son. In their review, Variety wrote that, "If there's any one performer to whom the movie belongs, it's Taylor-Joy as the grievously misunderstood young woman who may or may not be the witch of the title."
Alison SudolBased on her nearly two million Twitter followers, you might assume that this Seattle native is already on the A-list, but Sudol built that fanbase thanks to her alternative music project, A Fine Frenzy, which she began in 2007, and retired just this past year. Instead, the 31 year old is concentrating on acting, and she's, um, off to a good start. After a brief appearance in season one of Transparent, Sudol beat out a flight of up-and-coming actresses for one of the leads in this year's Potter spinoff, Fantastic Beasts And Where to Find Them, opposite Eddie Redmayne and fellow rising star Katherine Waterston.
Jessie UsherIn 1996, a movie about aliens invading Earth elevated Will Smith—then best known as a rapper and sitcom actor—to bona fide movie star. So it's only fitting that almost two decades later, Jessie Usher is getting that same shot. In Independence Day: Resurgence (the sequel to Independence Day, duh) Usher is the Will Smith stand-in, playing the son of Smith's Captain Steve Hiller (who it was recently revealed died in a tragic accident). Like Smith, Usher is also starring in his own TV show—Starz' basketball dramedy Survivor's Remorse—making the similarities here too coincidental for him not to become a massive star.
Tye SheridanThis 19-year-old Texan has been on a steady rise since his debut in 2011's The Tree of Life. After bigger and bigger roles in acclaimed indies like Joe and Mud, 2016 is the year Sheridan graduates to the big time, playing the young Cyclops in this summer's X-Men: Apocalypse. Beyond that surefire success, he'll also star as a soldier alongside Jennifer Aniston and Alden Ehrenreich in the Iraq war drama The Yellow Birds. If his career keeps heading in this trajectory, Sheridan has the potential to become that rare American commodity: a young leading man.  
Tessa ThompsonMost of the talk surrounding the surprise success of Creed is that Michael B. Jordan is now a legit movie star. While that's true, the real bright spot of the movie was Tessa Thompson's sensitive, sexy, and steely singer, Bianca. The 32 year old was just cast opposite Natalie Portman and Gina Rodriguez in Alex Garland's sci-fi thriller Annihilation, but before that, she'll appear as a "mysterious and savvy provocateur" in HBO's highly-anticipated dystopian epic Westworld, and opposite Alexander Skarsgård in the pitch-black crime drama War On Everyone, making 2016 her year.