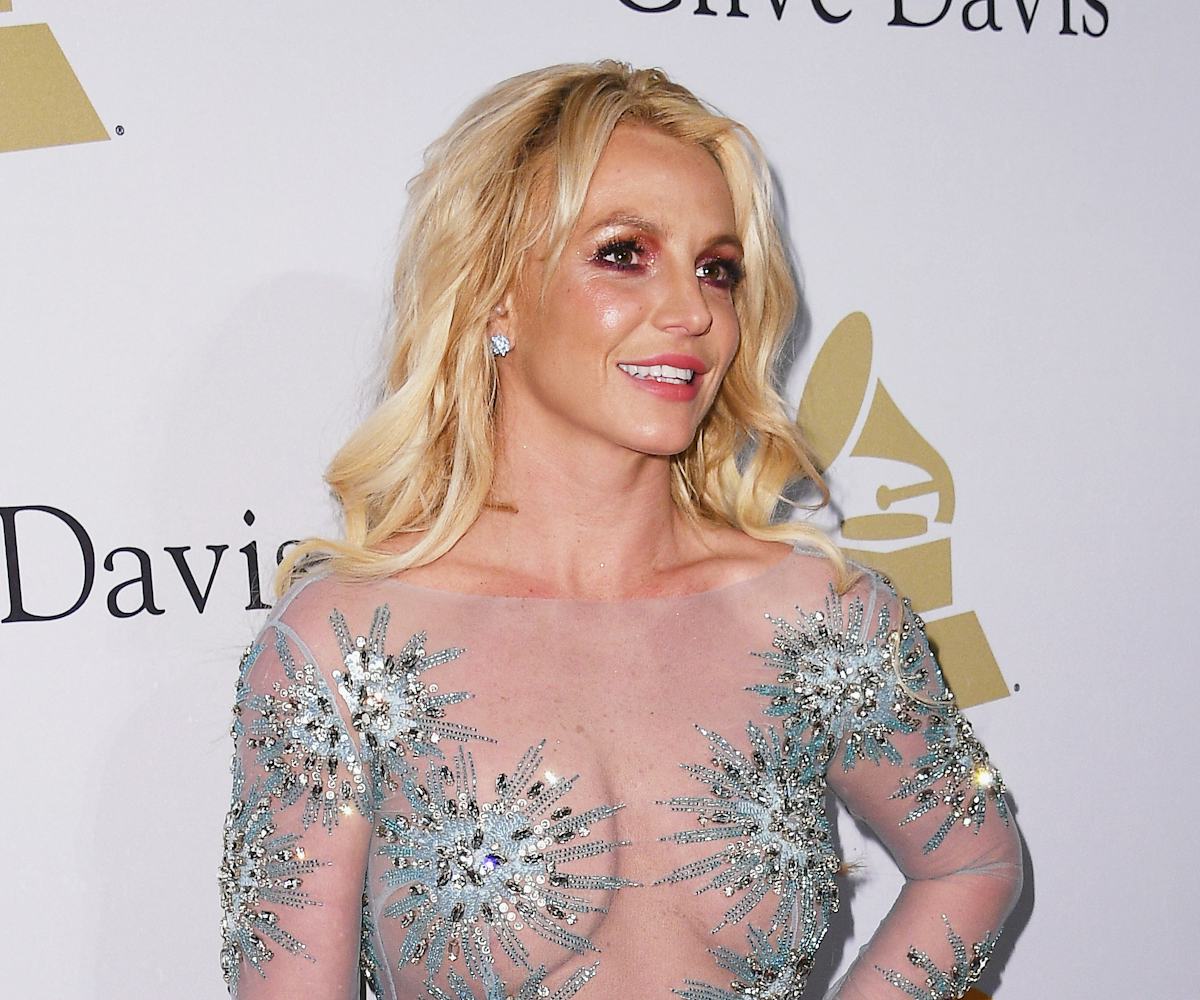 Photo by Kevork Djansezian/Getty Images
Um, Is Too Faced Collaborating With Britney Spears?
Over the weekend, Jerrod Blandino, founder of Too Faced Cosmetics, posted a very inconspicuous photo to his Instagram account. A close-up shot of an unmarked eyeshadow palette, filled with vividly pigmented, metallic shades of all sorts, along with the caption "I'm a slave for you #toofaced." Does this mean a Britney Spears collaboration is in the works? Some fans seem to think so, and we couldn't be more excited at the prospect.
Nothing has been confirmed just yet. I mean, he could have written "I'm A Slave 4 U," referring to the 2001 mega hit, rather than properly spelling it out. It's also possible that he was simply expressing his love for Spears and her music. Then again, Blandino is no stranger to joining forces with his friends in high places—from his Kat Von D collaboration late last year to a Kandee Johnson collection coming this September—so a partnership between the two really wouldn't surprise us.
We know what we want, and we're hoping it's coming. If a new collection is on the way, this would be major, as we haven't seen anything beauty-related come from Spears since her perfume heyday. We reached out to the brand, and nothing was confirmed or denied—so that has to mean something is in the works, right? Right?! Here's to wishful thinking.
We'll update you as more information emerges.